Mango Yogurt Parfait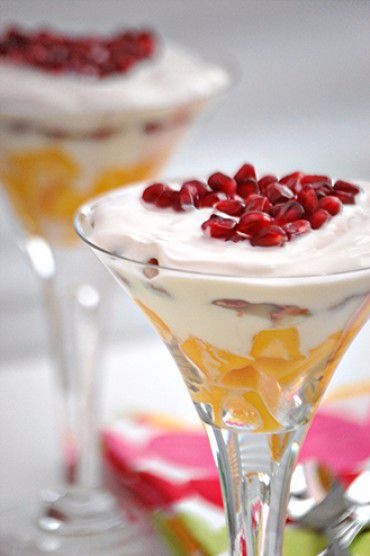 Ingredients
1 cup
2 cup
1 cup
5 tbsp
1 cup
Method of Preparation
Take a bowl and whisk yogurt and honey. Refrigerate for 2 hours
Take two serving glasses and pour little yogurt into them.
Now add a layer of pomegrantes and then make a layer of mango pulp over it.
Again add a layer of pomegranate on the mango pulp. Now add a few pieces of diced mangoes on it.
Now pour a little yogurt on the mango dices. Sprinkle a few pomegranate and mango pieces on them.
Serve them chilled.
I