Competition News
Results the Grand Prix Dusseldorf
U.S. Olympian Travis Stevens Takes GOLD At Grand Prix Dusseldorf
By Ernest Pund | Feb. 22, 2014, 4:22 p.m. (ET)
U.S. Olympian Travis Stevens went 5-0 today to take a gold medal at the super competitive Grand Prix Dusseldorf, defeating the No. 6 ranked athlete in the world and collecting points that could boost his own international standing already in the top 10.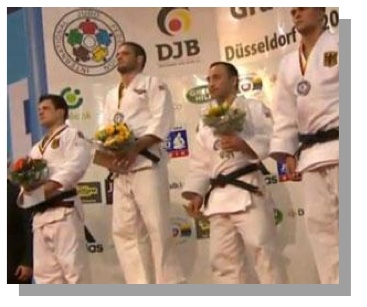 This is the second time that
Stevens, 81 kg. (USA Judo
Training Site, Pedro"s Judo/NYAC,
Wakefield, MA) has taken gold at this tournament in the judo powerhouse of Germany, where the best fighters converge from throughout the world. His coach Jimmy Pedro, the U.S. Olympic Judo Team coach in London 2012, also took gold at this tournament in "95 and "98.
Stevens said he started the day with some doubts but soon found his pace. "The day didn't start too well, and I was concerned due to my performance in Austria the previous week," where Stevens finished far short of the podium. "But once I was out on the mat after my second match I fell back into my groove and remembered how to do judo again. Overall, I'm not too happy with the performance but more relieved. There is still a lot of work to do in order to get used to the new rules and the new fit to the judo gi," both recently revised by the International Judo Federation.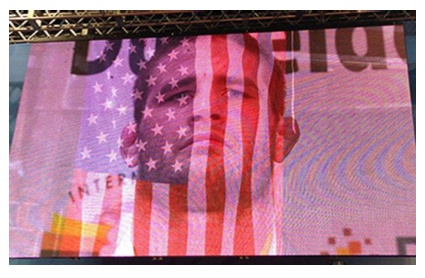 Stevens started the day with a bye in his first round. Then he threw Czech Republic"s Jaromir Musil for ippon and, following that, defeated Germany"s Dominic Ressel by two yukos. That put Stevens in the quarter finals where he bested Georgia"s Ushangi Margiani with wazari then a pin for ippon.
In the semifinals, Stevens pinned Uzbekistan's Shukhratjon Arslanov for the instant-win ippon. In the final gold medal round, it took Travis a little more than two minutes to move Germany's Sven Maresch, ranked 6th in World, to the ground for a pin, an ippon and the gold medal.
Travis was ranked 10 in world in 81 kg. division as per IJF ranking roster. He collects 300 ranking points for finishing first at this Grand Prix Dusseldorf, very likely to boost his standing among the planet"s best-of-the-best.
Also competing today for Team USA was Nick Delpopolo, 73 kg. (Budokan Judo, Hialeah, FL), who went 3-2 to take a fifth place. Hana Carmichael, 57 kg. (USA Judo Training Site, Pedro"s Judo/NYAC, Wakefield, MA), went 2-2 yesterday on Day One of the Grand Prix to also take a Fifth Place.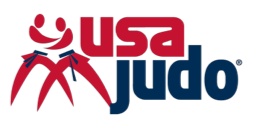 Results of the Tech Judo Open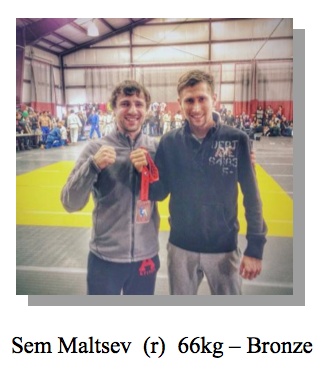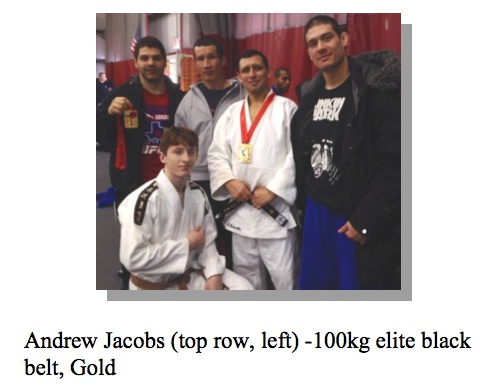 In Memoriam
Long-time NYAC and Judo Club member Patrick Hanrahan passed away suddenly on February 12, 2014. He was 51. He leaves Maria, his wife of 23 years.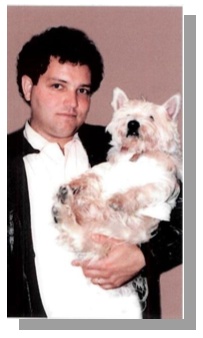 Pat was a black belt and a student of Sensei Matsumura. For those of us who knew him, Pat was a good, strong judoka and a wonderful guy. His memorial service was attended by several members of the Club. RIP Pat Hanrahan.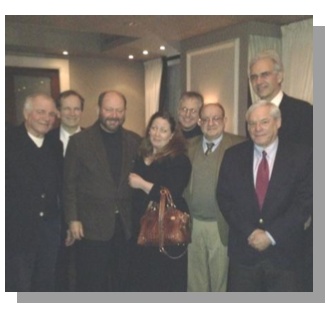 Upcoming Tournaments and Special Events
New York Open Team Tournament
Date: March 2, 2014
Jimmy Pedro's Judo Challenge
Date: March 8th, 2014

Location: Wakefield Memorial High School, 60 Farm Street, Wakefield, MA 01880

Register Online at: www.JimmyPedro.com

Contact: Riley McIlwain
 781-245-0644 - Pedro's Judo Center mailto:rileymcilwain@gmail.com
10th Annual New Rochelle Open Judo Championships
Date: Sunday March 30, 2014
Location: San Yama Bushi Judo School
612 Main St. New Rochelle, NY 10801 (10 Minutes from the GW Bridge or Lincoln
Tunnel)

Tournament Director: Hector Negron Tel: 914- 633-1701