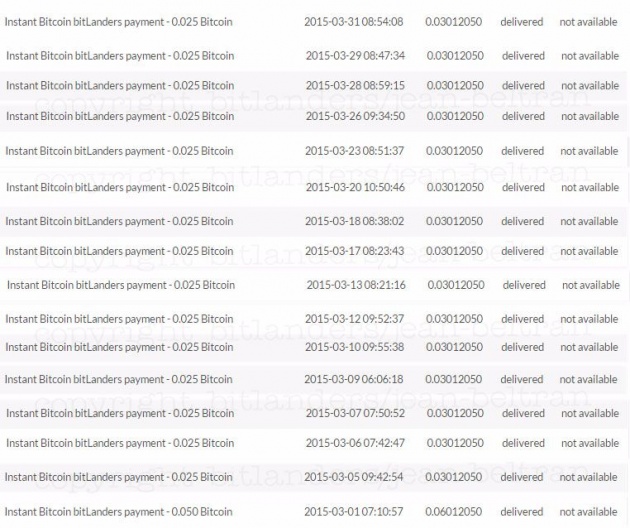 Here I go again with my monthly earning update. Last month, I had shared my February earning, you can also read about that here. I am actually excited to share this as it definitely encourages the other users here to do more and share more with bitLanders.
So far I am very contented with this site. It serves as my past time and I am happy using it and earning at the same time. It is much better than just using facebook, as I am earning while socializing. Here's the tally:
1 x 0.050 bitcoin
15 x 0.025 bitcoin
Total amount is 0.425 bitcoins which is less than what I had earned on February but it is definitely fine. Base on the exchange between bitcoin and peso, this is roughly 4500 pesoses! Not bad at all, right?
My main goal as to why I had posted this is to inspire. Hope we can together earn more here in bitLanders!