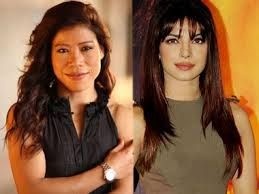 Marie Kom: A musical journey from hard work to glory
Marie Kom was an unknown until recently. The boxer from India has gained massive respect from all over the country for the commonwealth medal win. Her sport feat has been so phenomenal despite her personal struggles that a movie starring Priyanka Chopra depicting the life story has reached movie screens. The bottom line of the movie is that it is inspiring just as the real life story is!
Priyanka Chopra is known to have undergone serious and "real" training for donning the character of Mary Kom on screen. The movie's music department is handled by Shashu Suman and Shivam. Prashant Ingole and Sandeep Singh have crafted the lyrics for the movie that are motivating and definitely lift your spirits on a gloomy day.
The last time Shivam and Sandeep join forces for the song Sukoon Mila, which has Arijit Singh, the youth phenomenon in Bollywood music taking on the singer's podium. The song has a beautiful melody with lyrics that hook to your heart. You can't be done with this song with just one hearing.
Sunidhi Chauhan shows her romantic best voice with Adhure which fits Priyanka Chopra playing the boxer on screen aptly. Shashi and Prashant have come together to create Adhure which takes the movie to an entirely different league.
Mohit Chauhan stars his best voice in Teri Baari that again features the duo – Shashi and Prashant. The song happens to be at juncture where Mary decides to break up with her fears and take on flight with her dreams to glory.
The last track in the movie composed by Shashi-Sandeep is lori to which Priyanka herself has lent her voice. Unlike the international pop numbers Priyanka has sung till now, this song as more of an Indian melody which Priyanka executes with perfection.