"Marriages are solemnized in heaven,
but celebrated on Earth."
Marriage is a sacred bond between two persons. Two persons live close to each other in a commitment. Their relation is very strong and they support each other in every aspect of life. They are like two wheels of a vehicle such that vehicle of life can't be dragged without either of two wheels. This relation becomes stronger if feelings of love exist between them and they support each other wholeheartedly. They know each other take care of one another.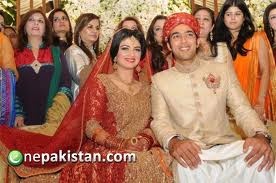 "Marriage (also called matrimony or wedlock) is a socially or ritually recognized union or legal contract between spouses that establishes rights and obligations between them, between them and their children, and between them and their in-laws". According to Pakistani marriage wife has to come in boy's house and has to leave her parent home. She becomes the responsibility of Husband and Husband has to afford alimony of the spouse.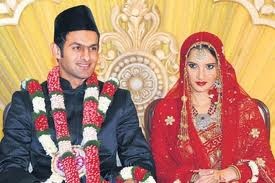 In Pakistan much importance is given to relation of marriage. Separation between two persons is considered worst In Pakistan. Three types of marriages exist in our country; totally arranged marriages, partially arranged and partially love marriages, totally love marriages.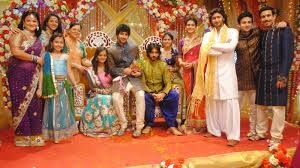 Totally arranged marriages have became integral part of Pakistani society for years and are still prevalent. These marriages are often arranged within the family or within the same community. In our country social and educational status are very important in arranged marriages. These marriages are less successful because it is not given any importance to the will of boy and girl who are being knotted in this relation.
Those marriages which are arranged after love or loved after arranged and all the family members have shown agreement for marriage, are partially arranged and partially love marriages. These are usually cousin marriages in which both parents tie them in a relation called "engagement" before marriage. Due to this relation feelings of love take birth in them. These marriages are more successful than both totally loved and totally arranged marriages.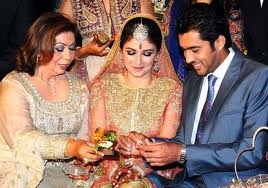 In totally love marriages boy and girl make the relationship of marriage because of the feelings of love in them while parents of both sides or of either do not show their agreements. So they face the opposition of their parents. These types of marriages are usually court marriages. Usually, they are dispossessed from the property by their parents, due to which they face the financial problems. As a result relation becomes weak, because boy cannot fulfill the needs of his wife so he becomes pettish and soon their love converted into hate. So these types of marriages are successful in very rare cases.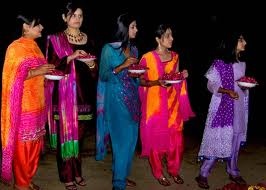 Marriage ceremony in Pakistan is celebrated with great manner. A lot of money is spent upon ceremony. Marriage ceremony is usually held in three days. Parents of girl give things of her necessities like furniture, utensils, some pair of clothes and shoes etc. while boy parent's make sets of gold and other things according to their capacity.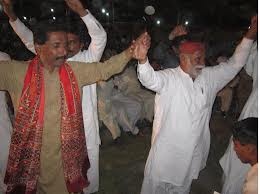 Marriage ceremonies in Pakistan are enjoyed very much. People are invited on this occasion by both parties. There is also arrangement of banquet for them. Marriage ceremony is celebrated with music and close relatives also dance on the music. Sometimes famous singers and dancers are also invited. In short marriage ceremony is a beautiful ceremony of all ceremonies of Pakistan.
Thanks.