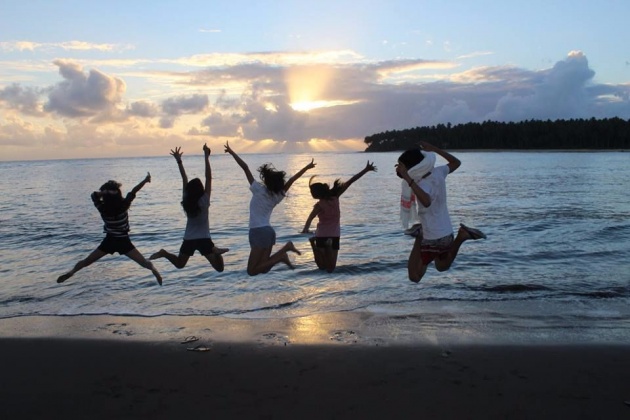 Marihatag Tree Park and Resort, Marihatag, Surigao del Sur
"Let's write our story
Let's sing our song
Let's hang our pictures on the wall
'Coz all those precious moments
That we will carve on the stone
Will only be memories after all…"
It was dawn when I got up from my bed with a mixed feeling of happiness and excitement. I know my fellow Gorgons are feeling the same way too. I hurriedly prepared myself and packed my things up for the most-awaited Marihatag escapade.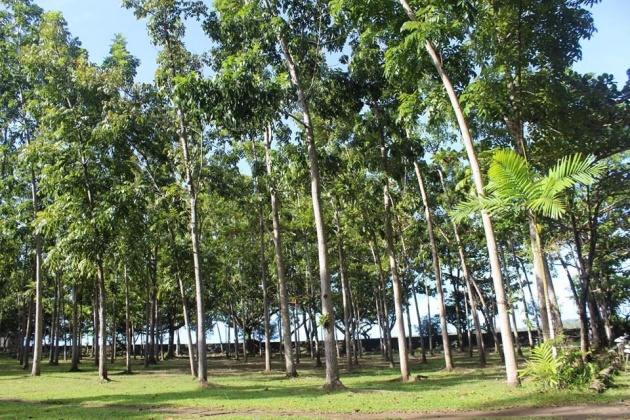 After how many hours of joyride, finally! We reached the venue by morning. I felt the heat of the sun striking my body. All I saw we're God's perfect creations – the place, the cool ambiance created by the dancing tall trees and sweet kisses of the cold breeze, the eye-catching views of the beach, everything. It all made me shiver in a good way. I was on the middle of my daydream when I was told to be at the function hall of Marihatag Tree Park for the event is about to start.
The Moral Recovery and Values Formation has formally started. Speakers from the MRVP Team of Agusan del Sur shared their heart-breaking experiences, the ways they faced it, and the power of God which helped them overcome their problems. The program became so effective for we we're blessed and our hearts we're cleared with the words of the Almighty Father instilled in us.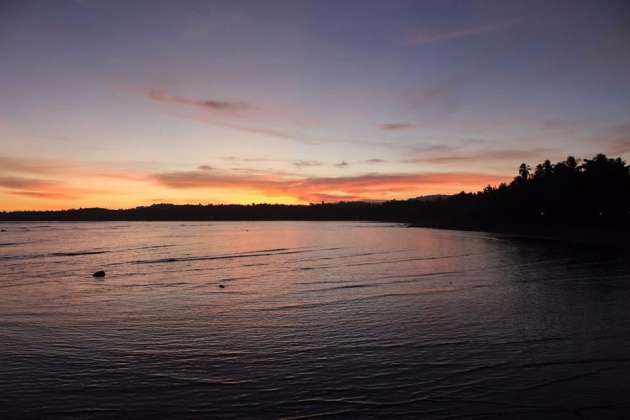 Evening came and we all moved to the seashore for the next part of our program – reconciliation! Woods we're fired and a sweet aroma of cold and warm air touched my skin. We all shared different stories. There I heard life stores of joy, sadness, and hope. I felt my tears streaming down my face. We all cried by the time when we we're given the freedom to say thanks and ask forgiveness to each other. We ended up hugging me one another, doing 'chika-chika' the rest of the night like siblings, like family.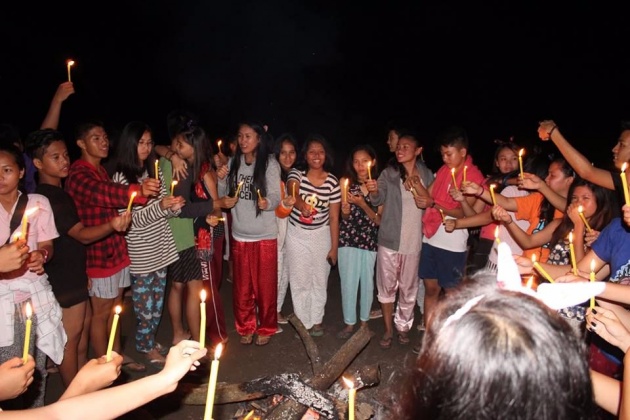 The clock struck at 12 AM and another day has started. We we're on your 2nd day of stay in Marihatag. Though we only had a short time of sleep, out tired minds we're awakened by the call of the waves. We all stood up from our beds and enjoyed swimming on very cold seawater while waiting for the sun to rise.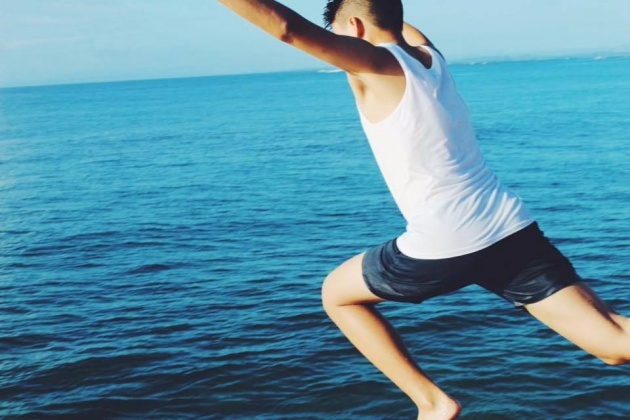 When sun started to shower beautiful rays of light all over the earth, our eyes widened in great shock as we saw some of our 'family' members diving over a high cliff. My eyes got bigger and my legs we're shaking when I stepped foot on top of the diving spot – I didn't expect that it's too high! I can see others enjoying the trip, and I found myself getting jealous so I decided to dive. My heart stopped beating for a couple of seconds when I jumped and flew without wings. I really felt like it was the last day of my life. It only came back when I finally found myself dipped into the water. Together with the Gorgons, we all conquered our fears and we can say it's one of the best mornings that in our lives!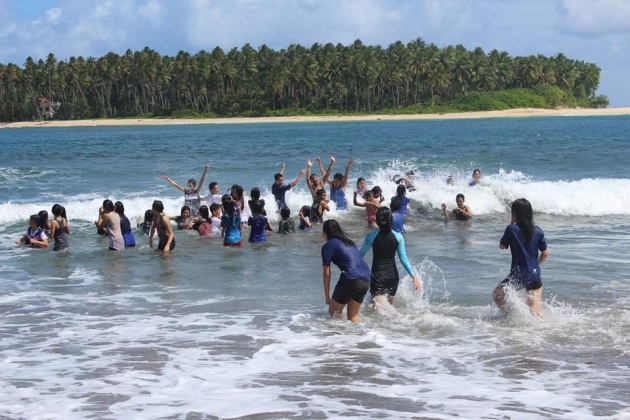 It was indeed a great and an unforgettable 2 days of my life --- the long yet fun travel, the delicious foods we've eaten, the atmosphere we're living, the breath-taking high cliff diving, the bonfire and tear-dropping reconciliation, and especially our main pursuit in coming, the moral recovery and values formation. Everything, everything that happened in just two days, was such a magical fantasy. God knows how happy and thankful I am to have another day well-spent with the people whom I consider my family.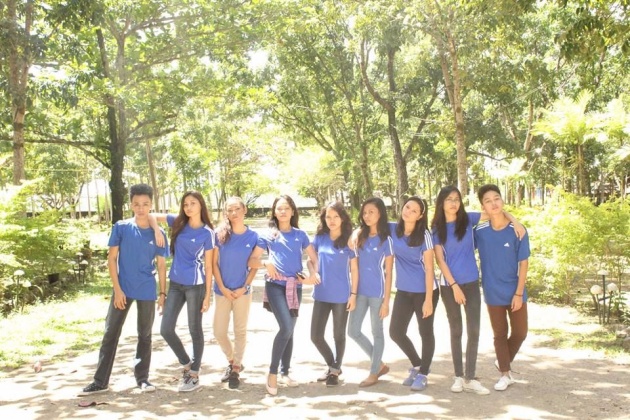 "Carpe Diem," as what others say. And so we did it! We wrote our story, we sang our song. We hang our pictures on a wall. All those precious moments will never be forgotten – the memory of 2-day fantasy will always be in our hearts and minds forever!