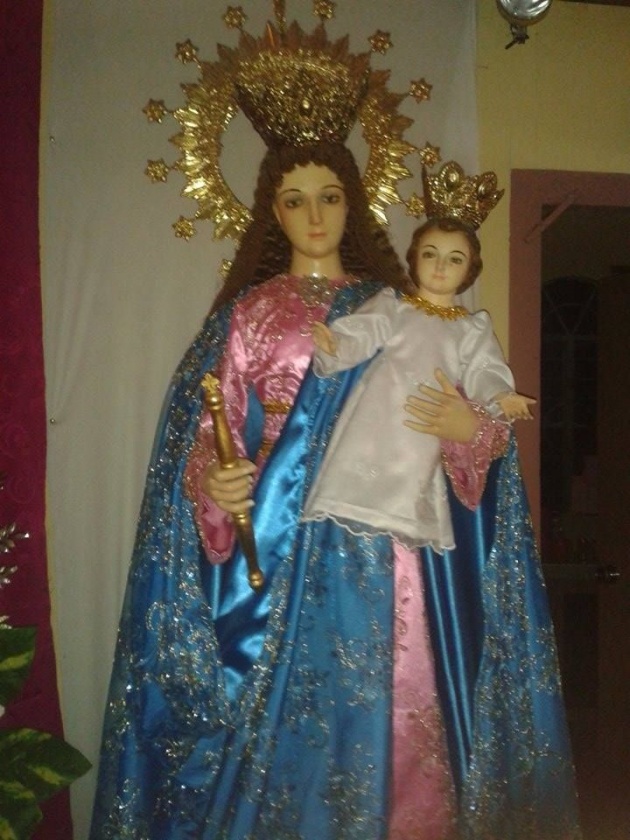 Picture was taken at the "Marian Exhibit" in Balucuc, Apalit, Pampanga
MAPAG-AMPON SA MGA KRISTIYANO "Mary Help Of Christians"
This is a devotion celebrated during the 24th day of May. Saint John Crisostomo was the first person to use this title in the year 345 as a devotion to the Beloved Virgin Mary.
This devotion became popular in Europe in the time of Pope Pio V and at the time of war to the Ottoman Empire. It was established from the belief of Don Bosco to this title of Mary and to the growth of the Salesians of other countries from the mid 19th century. Even though it was usually associated with the Catholic Church, Orthodox Church recorded to have devotion from the year 1030 in Ukraine, while the country defends attacks from Barbarians.
The title to the Virgin Mary as Mary Help of Christians was related to the defense of the Christians to Europe, North Africa, and Middle East from non – Christian countries people of the middle age.
It was 1572 when the Ottoman Empire desired to conquer the European Christians. Pope Pio V called the Christian soldiers from the different side of Europe to fight for the continent and asked the believers to pray and ask help to the Virgin Mary to help the Christians from this battle. The defeat and fall of the Turkish was related to the help of the Virgin Mary with this title.
The Feast Day of the Beloved Mother was declared by the Pope Pio VII. From the command of Napoleon the 1st of France, the pope was arrested in 5th day of June, 1808 and was detained for three years in Savona and later on to Fontainbleau. In January of the year 1814, after the battle in Leipzig, the pope was returned to Savona and freed in 17th of March, eve of the Feast day of Our Lady of Sorrow, patron of Savona. The pope returned to Rome in May 24, 1814. As a thanks giving to the Lord God and Beloved Mother, it was approved by the pope that the 24th day of May as the anniversary of his returned to Rome will be the celebration of the Feast Day of the Mary Help of Christians.