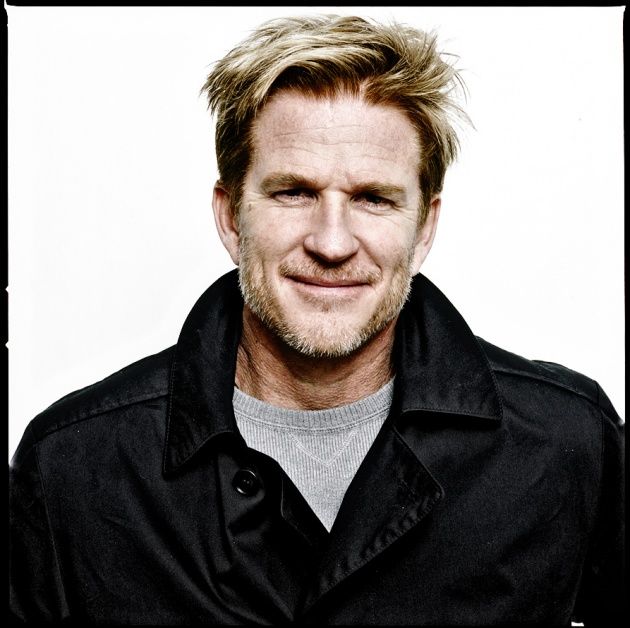 NEW YORK – June 27, 2013 – Film Annex, an online film distribution and financing company, has partnered with award-winning actor Matthew Modine (Full Metal Jacket, And the Band Played On, The Dark Knight Rises, Jobs) to release several of his short films. With more than three decades of experience as an actor, Matthew has appeared in over 70 feature, cable, and television films. Film Annex has agreed to present an exclusive re-launch of his award-winning short, Jesus Was A Commie. Moreover, a Film Annex channel dedicated to Modine will feature exclusive interviews, behind-the-scenes photos, and original materials that his films are based on. The channel will also debut many of his previous short films including I Think I Thought and To Kill An American, as well as videos from his award-winning Full Metal Jacket Diary iPad application.
Film Annex's Creative Director, Eren Gulfidan, reached out to Modine and his team after watching Jesus Was A Commie earlier this year. "I thought the film was one-of-a-kind, and I wanted as many people as possible to see it. Interviewing Matthew about the inspiration behind the film was eye-opening, and I'm excited to share that with our audience as well." Modine's films will be featured on Eren's Picks, a spotlight section on Film Annex, which provides filmmakers with more exposure and more revenue.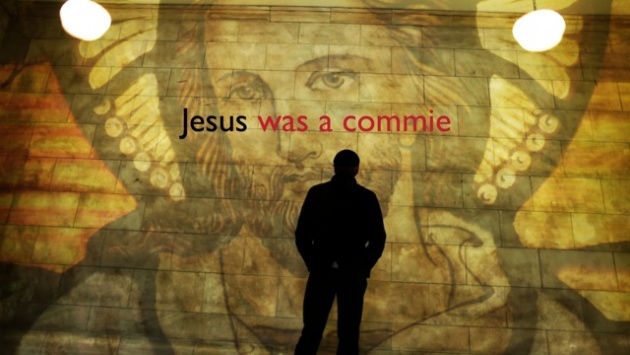 About the collaboration, Matthew Modine said: "I'm thrilled to be working with Film Annex; an innovative platform for independent filmmakers to share their work online. Francesco [Rulli] and Eren [Gulfidan] have inroads to global markets and audiences specifically interested in short films. This re-release of Jesus Was a Commie and my other short films will expand their visibility to new audiences. Film Annex is unique because their selections are curated and feature only the best short films and videos."
"We released Jesus Was a Commie on YouTube for a limited time, but it's not the best site for an avant-garde short film to find an audience," added Adam Rackoff, the film's producer. "The goal of this film has always been to start a conversation and Film Annex is the perfect platform to do that."
With this partnership, Film Annex's goal is to reward Modine and his team with an ongoing revenue stream and a worldwide interest in his films. Film Annex also intends to introduce Modine to audiences around the world as a successful writer-director in addition to his established acting career. More of Modine's short films will be added to his Film Annex channel throughout the summer.
About Film Annex
Film Annex is an online film distribution and financing platform with 50 million monthly viewers. The company rewards filmmakers via a unique revenue share model based on a scoring system called the BuzzScore. The BuzzScore measures a user's influence and ability to engage his audience with social media tools. A meeting point for filmmakers, film festivals, film enthusiasts, companies, and organizations, Film Annex educates and entertains audiences by making meaningful, diverse, and high-quality films available to a global audience. Fore more information, visit www.filmannex.com.
About Matthew Modine
MATTHEW MODINE has been called "one of the best, most adaptable film actors of his generation" by legendary New York Times film critic Vincent Canby. Modine has worked with many of the film industry's most acclaimed directors including Christopher Nolan, Oliver Stone, Sir Alan Parker, Stanley Kubrick, Robert Altman, Alan J. Pakula, John Schlesinger, Tony Richardson, Abel Ferrara, Spike Lee, and Jonathan Demme, to name but a few. Modine's most recent films include The Dark Knight Rises, Girl in Progress, Family Weekend, and the upcoming Jobs.
Matthew has been writing and directing films for over two decades. His latest, Jesus Was a Commie, is an avant garde dialectical discussion about many of the prominent issues facing modern society. The film won 5 film festival awards including the Founders Prize for Best Short Film at Michael Moore's Traverse City Film Festival. In 2011, Modine formed the production company Cinco Dedos Peliculas (CDP) with Adam Rackoff. Under this banner, the duo executive produced the award-winning The Flying House for Oscar-nominated animator Bill Plympton and the upcoming Last Days of Coney Island for legendary filmmaker Ralph Bakshi. CDP is currently in pre-production on the stop-motion animated short, The Bag Man and the feature film, Walk Like a Man.
CONTACT
Eren Gulfidan
Film Annex
508-314-3674