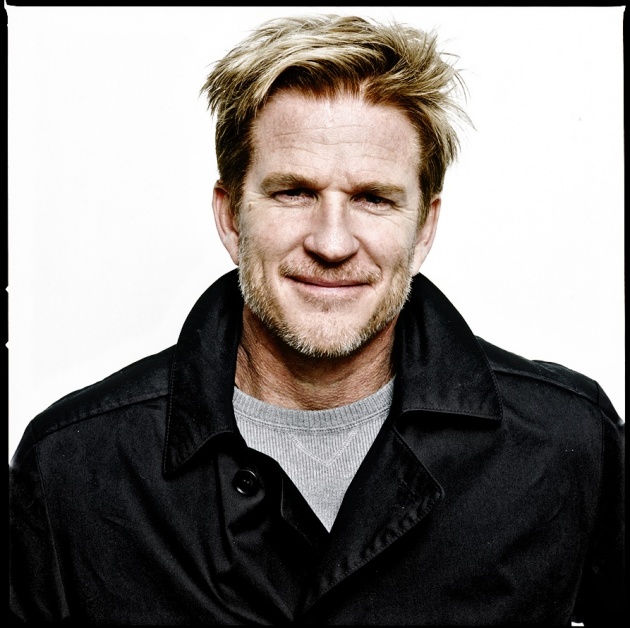 Legendary actor Matthew Modine (Full Metal Jacket, And the Band Played On, The Dark Knight Rises, Jobs) is releasing several of his short films on Film Annex. The award-winning actor has over three decades of experience in the film industry, both as an actor and as a writer-director. His debut on the site comes on his own Film Annex channel with an exclusive re-launch of his award-winning short film, Jesus Was a Commie.
"We released Jesus Was a Commie on YouTube for a limited time, but it's not the best site for an avant-garde short film to find an audience. The goal of this film has always been to start a conversation and Film Annex is the perfect platform to do that," said Adam Rackoff, the film's producer. In addition to this short film, Modine's Film Annex channel will feature exclusive interviews, behind-the-scenes photos and other original material that the film is based on. Modine also plans to release previous short films I Think I Thought and To Kill An American on his channel.
Modine's films will be featured on Eren's Picks, an exclusive section on Film Annex designed to spotlight notable films and filmmakers on the site. This spot will provide a platform for Modine's short films to gain worldwide attention as well as an ongoing revenue stream.
When asked about the partnership, Modine said, "I'm thrilled to be working with Film Annex; an innovative platform for independent filmmakers to share their work online. Francesco [Rulli] and Eren [Gulfidan] have inroads to global markets and audiences specifically interested in short films. This re-release of Jesus Was a Commie and my other short films will expand their visibility to new audiences. Film Annex is unique because their selections are curated and feature only the best short films and videos."
Learn more about Matthew Modine and Film Annex.
Just for fun, here is Matthew Modine in the haircut scene of Full Metal Jacket: