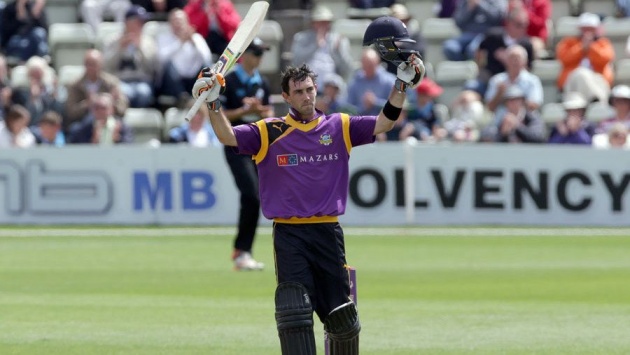 World Cup-winning allrounder Glenn Maxwell has been suspended for disciplinary reasons for the second time in a year after Victoria sanctioned him for failing to appear at a recovery session following the Bushrangers' victory against New South Wales on Sunday.
Like other Cricket Australia-contracted players in Sydney for the Matador Cup, Maxwell was booked in for a day of media duty for rights holders on Monday, and said that he thought he was thus free of any commitments before then. However the Bushrangers' new coach David Sakerinsisted Maxwell should have been at the recovery session and duly suspended him from the game against Tasmania on Tuesday. Maxwell will be available for the Elimination final on Friday if the Bushrangers qualify.
"I understand that I broke team rules by missing recovery and I have accepted the consequences," Maxwell said. "It was an oversight on my behalf where I thought I had a free morning before some Australia team commitments. I'm extremely disappointed to be missing a game, but I will continue to do everything possible to help the Bushrangers win the Matador Cup."
Saker said Maxwell's standing as a senior player in the Bushrangers squad was a factor in his penalty. "We're disappointed that Glenn let down his teammates and missed a recovery session this morning," he said. "We have high expectations of all our players and as a senior player, Glenn should be taking a leadership role. As a result he will not be playing in tomorrow's match against Tasmania."
In July, Maxwell was left out of the team for Yorkshire's final Twenty20 fixture for behaviour the coach Jason Gillespie described as "unprofessional". "It was just unprofessional behaviour and I don't wish to add anything further," Gillespie had said. "It has been dealt with and we have moved on and the slate is clean. As soon as the decision was made, we cracked on."
Maxwell was a part of the Australian Test squad for the postponed tour of Bangladesh and has hopes of breaking into the five-day team on a more regular basis this summer.