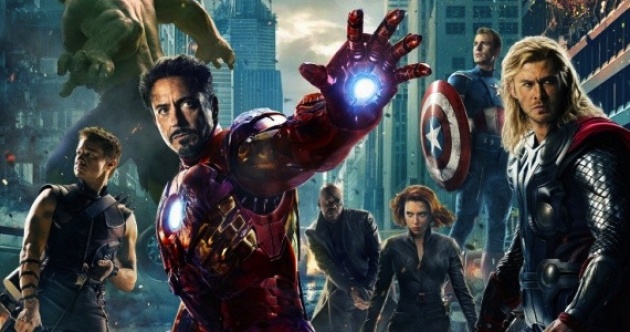 It's May now, the start of the Summer season. This summer is looking to be the best we've had in many years, and May is going to be starting us off with a bang.
May 4th
The Avengers- It's finally here. A film that I never thought I would see. After making 5 films advertising this film for the past 6 years, my expectations are sky high. This has therefore made it one of the more ambitious film projects I have seen in my lifetime. Note I don't expect this to be enlightening or insightful like I expect The Dark Knight Rises to be, but I do expect it to be the perfect popcorn film. The Dark Knight Rises looks to be a film that wants to distant itself from its comic book origins, while The Avengers looks as if it will fully embrace it and make it into a much more fun film than Rises. The cast is incredible and am really particularly looking forward to Tom Hiddleson's Loki, who was fairly reserved in Thor. I'm also particularly looking forward to how all these alpha male characters are able to work together as a cohesive unit. The film has been getting incredible reviews thus far and it's going to be the biggest popcorn flick of the summer. I also feel pretty confident in saying that this will be the top grossing film of the month.
May 11th
Dark Shadows- Based on a long running soap opera from the sixties and seventies, Tim Burton is about to put his own spin on the franchise. The film contains Burton's usual collaborators Johnny Depp and Helena Bonham Carter, as well Eva Greene (who looks surprisingly great as a blonde), Chloe Moretz, Michelle Pfeiffer, Johnny Lee Miller, and Christopher Lee. The plot focuses on a vampire named Barnabas (played by Depp) who has been buried alive for the past 200 years. He arrives in the 1970s to find his previous estate and family in basic ruins. Barnabas then seeks to redeem his families name and estate as well as having to deal with the witch (played by Eva Greene) who originally buried him alive.
May 16th
The Dictator- This is sure to be the most outrageous film of the month. It looks to be cut from the same cloth as Borat and Bruno, but it is too outrageous for its own good to pull off a documentary where he fools people from around America. Therefore there is an actual real plot to this film rather than a bunch of gags that are very loosely tied together. The plot revolves around a North African dictator who comes to America, only to be ambushed and having his iconic beard shaved off, resulting in him losing everything. It looks like it may turn out as the Coming to America from hell. Anna Faris and Ben Kingsley also star.
May 18th
Battleship- Basically this will be this year's Transformers. I am incredibly perplexed by this film. Remember how when you played Battleship when you sunk the alien spaceship? Mean either. This is looking to be the exact type of popcorn flick I don't really like. Hopefully it will be one of those films that will be so ridiculously dumb that its great.
What to Expect When You're Expecting- While the boys are off seeing Battleship or the Avengers for the third time, the girls will be off to see this film. The chick flick of the month, the film has an incredibly large cast with Jennifer Lopez, Cameron Diaz, Chris Rock, Matthew Morrison, Rodrigo Santoro, Elizabeth Banks, Anna Kendrick, Brooklyn Decker, and Cheryl Cole. As far as I'm concerned, it seems to be a film about having babies, and aside from Knocked Up, this type of tilm isn't exactly my cup of tea.
May 25th
Chernobyl Diaries- This is a horror film that takes place in Pripyat, the location of the Chernobyl disaster in Ukraine over 25 years ago. A group of tourists Personally May has never seemed to be a good month to release a horror film. I'm not sure why they didn't put this film on the back burner for a few months and wait until August, September, or October to release this film. Those months seem to have been kinder to the genre than the Summer months have.
Men in Black 3- For a long awaited and simultaneously unneeded sequel taking place years later, they are letting hardly any details about this film. I know that there will be a time travel plot device, that the older version of K somehow disappears, and that Josh Brolin will be playing the younger version of K (who looks great so far by the way), but that's really all we know at this point. We don't know the goal of the antagonist or anything else about the story. But I'm glad about this. This means that the film has ambition and that they don't want to really spoil anything. Its not as if people won't go see it regardless of what is shown in the trailers and TV spots. I hope they keep it up and meet my expectations.