Every maze has an End
So hey guys! It's been 2 months since I submitted a new blog, but now I am so excited to share with you my thoughts on the latest and last movie of the trilogy "The Maze Runner", The "Death Cure". Before I started with this whole thing, I want to share with you why am I so excited with this. I've been a fan of this Trilogy book by the one and only genius "James Dasher" so basically before the movie goes out it was a masterpiece already. So Last 2014, Wes Ball got the debut of the first movie of the book called "The Maze Runner".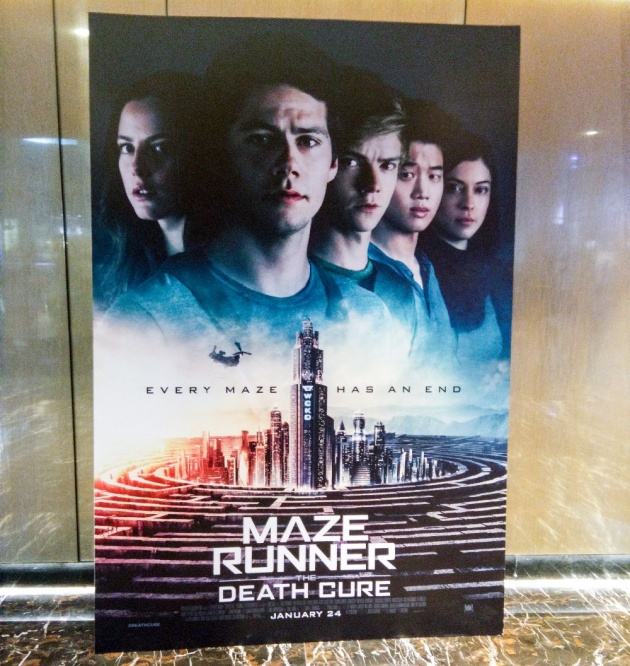 Photo credits: Yannn via bitlanders.com
The Maze Runner is a 2014 American dystopian science fiction action thriller film directed by Wes Ball, in his directorial debut, based on James Dashner's 2009 novel of the same name. The film is the first installment in The Maze Runner film series and was produced by Ellen Goldsmith-Vein, Wyck Godfrey, Marty Bowen, and Lee Stollman with a screenplay by Noah Oppenheim, Grant Pierce Myers, and T.S. Nowlin. The film stars Dylan O'Brien, Kaya Scodelario, Aml Ameen, Thomas Brodie-Sangster, Ki Hong Lee, Will Poulter, and Patricia Clarkson. The story follows sixteen-year-old Thomas, portrayed by O'Brien, who awakens in a rusty elevator with no memory of who he is, only to learn he's been delivered to the middle of an intricate maze, along with a large number of other boys, who have been trying to find their way out of the ever-changing labyrinth — all while establishing a functioning society in what they call the Glade.

- Source: Wikipedia
This was introduced by my best friend to me, last 2015 and I must admit that I became attached to it so fast. Not to mention that I love reading fiction books since I was in High School, from Harry Potter, to twilight, Divergent, Hunger Games and now this Trilogy. Then the second sequel of the movie came out last 2015. Then because the main star Dylan O'Brien got an accident filming the last movie of the series they postponed it and decide to release it on January 26, 2018. So that left me and the whole fandom in agony to wait for like 2 years.
So now let's begin with the story and my experience watching this Epic movie directed by the great Wes Ball (Read at your own risk. If you haven't seen the movie yet, I tell you that there are some spoilers in this blog) Hehe

What is Death Cure?


Source: 20th Century Fox via youtube.com
Maze Runner: The Death Cure (also known simply as The Death Cure) is a 2018 American dystopian science fiction action film directed by Wes Ball and written by T.S. Nowlin, based on the novel The Death Cure written by James Dashner. It is the sequel to the 2015 film Maze Runner: The Scorch Trials and the third and final installment in the Maze Runner film series.

Thomas, Newt, and Frypan are the last of the free "Gladers" immune to the Flare virus that has ravaged the world's population. Against the orders of Vince, who now leads The Right Arm resistance, the three leave their camp to rescue their immune friend Minho, who is being tortured by the organization WCKD in hopes of developing a cure for the virus. Heading for the "Last City", where WCKD's headquarters is located, the group is attacked by Cranks, humans infected with the Flare. However, they are saved by Jorge and Brenda, who join them.

The group makes it to the wall of the Last City, which protects the city from Cranks. Outside the wall, people are rallying in protest to be let into the city. When WCKD opens fire at the protesters, the group is captured by a contingent of masked men and are taken to a hideout. One of the masked men is revealed to be Gally, who has survived Minho's attack at the end of The Maze Runner. Gally takes them to see Lawrence, a rebellion leader for those outside the walls, who grants them permission to enter the Last City through a secret entrance. Gally leads Thomas and Newt through to the city and, spotting Teresa, Gally tells Thomas that she can get them into WCKD headquarters. The three capture her and she agrees to help them.

- Source: Wikipedia
People say that the book is far more different from the movie, maybe true. (I Haven't finished reading the book though) but I believe that Wes has different attack in the movie and book itself. And I am pretty sure that James knows what Wes wanted to see in the movie.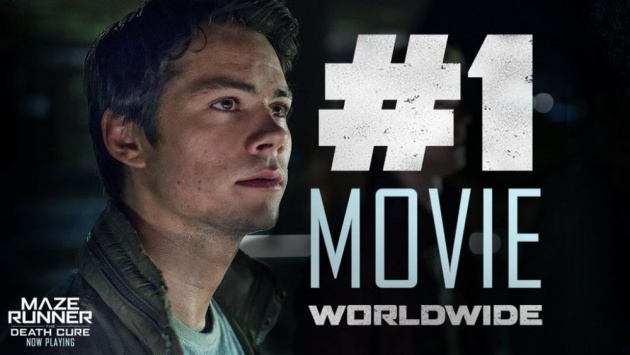 Photo credits: @MazeRunnerMovie via twitter.com
So here are the Lead casts of this action-packed movie: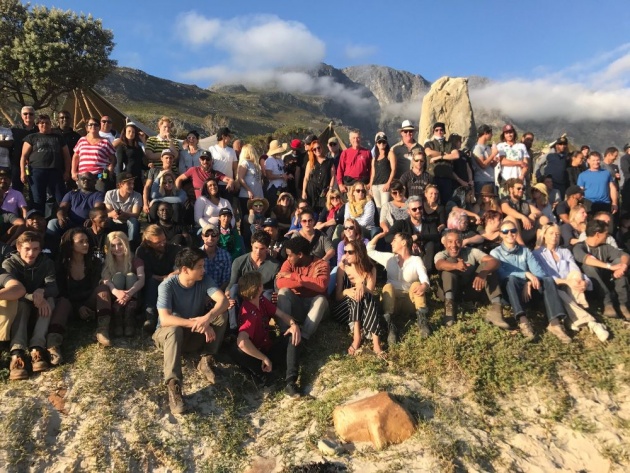 Photo credits: @wesball via twitter.com
Thomas - originally named Stephen, is a Glader and one of the creators of the Maze along with Teresa Agnes. He is the main protagonist of the series, named after Thomas Edison. Thomas was played by the great actor named Dylan O'Brien.

Teresa Agnes - originally named Deedee, was a Glader and a creator of the Maze with Thomas. She is one of the main protagonists of the series, and was named after Mother Teresa, and was played by the Gorgeous Kaya Scodelario.
Newt -was a Glader and Alby's Second-in-command. He has blond hair and a heavy limp from attempting suicide when he was a Runner. He was taller than Alby, despite the one year age difference. Newt was named after Sir Isaac Newton. He is described as having an "odd accent," and Dashner has said he thought of him as being either English or Scottish and he was portrayed by the great Thomas Brodie Sangster.
Minho- is a former Glader and Keeper of the Runners, as well as one of the main protagonists of the series and was played by Ki Hong Lee.
Frypan- is a hairy teen and the Keeper of the Cooks. He is named after Sigmund Freud. He was originally named Toby before being taken by WICKED and was played by Dexter Darden.
Brenda -is a character first introduced in The Scorch Trials. Eventually, it is discovered that she is part of the group of Immunes. She becomes close to Thomas during The Scorch Trials and The Death Cure and was played by Rosa Salazar.
Jorge -is a pilot for WCKD. He is the friend and protector of Brenda, and the two of them eventually betray WCKD. Jorge was played by Giancarlo Esposito.

Gally -is a Glader who was Thomas's first enemy in the Glade. He serves as the main antagonist of the first book as well as the film adaptation. Gally was said to be named after Galileo and was played by the talented and good soul Will Poulter.

Aris Jones -is the only male member of a group of female teenagers called Group B. His name is likely a shortened form of Aristotle, the great mathematician and was played by Jacob Lofland.
Sonya -is the second in command of Group B along with Harriet, another Group B member, in their Maze. She is the younger sister of Newt.[1] Her real name before being taken by WICKED was Elizabeth or Lizzy for short. Her role in Group B seems to parallel that of her brother's and was played by Katherine McNamara.
Harriet -is first introduced in The Scorch Trials. She was one of the leaders of Group B. She was most likely named after Harriet Tubman and was played by Nathalie Emmanuel.
Assistant Director Janson, also referred to as Rat Man (given to him by Minho), was the highest-ranking official in the organization WICKED under Chancellor Paige. Thomas himself trained Janson after the original Creators were Purged, who states that "he had never seen someone more dedicated to finding a cure." Janson is the main antagonist in both the Maze Runner book series and in the movie series and was played by Aidan Gillen.
Chancellor Ava Paige -is the enigmatic, highest-ranking official of WCKD. She initially opposed the use of Immunes for the Trials and also was one of the two people to oppose Thomas' death. All epilogues of the three books consist of an email written by Chancellor Paige to her associates. She planned an escape route for Thomas, his friends, and the other Immunes to the Safe Haven. She is said to be evil in books 1 and 2, but by the end of book 3, she ultimately saves Thomas's life and those of the remaining Immunes. She was played by Patricia Clarkson.
It was truly a Great movie I able to watch it twice already since it was released last January 24 in the Philippines. Believe me that it was an Epic movie, from the casts, the script, cinematography even soundtracks by "John Paesano" (Try listening to it, but man it broke my heart so many times while listening to it.)

So I saw the movie on the first day, January 24, 2018 after office hours, I am with my best colleague who also loves Maze Runner too @Caaams . To be honest, I got a trauma everytime me and Cams are seeing movies together. Because we experienced to be almost late in the screening of the movie we're about to see, BUZZER BEATER as always. But no not this time, I didn't wait for 2 whole long years to be late in the screening, and guess what the movie started already for like 5 minutes when she arrived. Good thing I enter the cinema 30 minutes before the time of the showing. So enough for this crazy experienced, I did a Death Cure starter pack to warn all the people who are planning to see the movie.
My Death Cure Starter Pack

Movie Tickets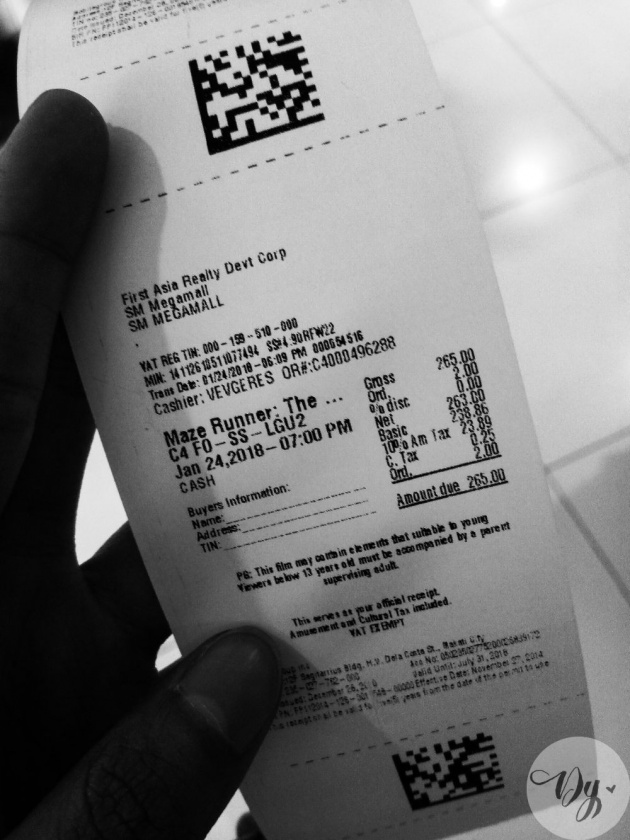 Photo Credits: Yannn via bitlanders.com
Of course, for you to see the movie, you need a movie ticket to enter the cinema. I always treasure movie tickets especially my favorite ones. I keep it behind my phone, and not to mention that every time I see it, it brings back every memories and moment I treasure in the movie. (But now that the showing of the movie was already ended, I guess you guys have to wait for the Blu-Ray DVD copy if you really want to see it)
Coffee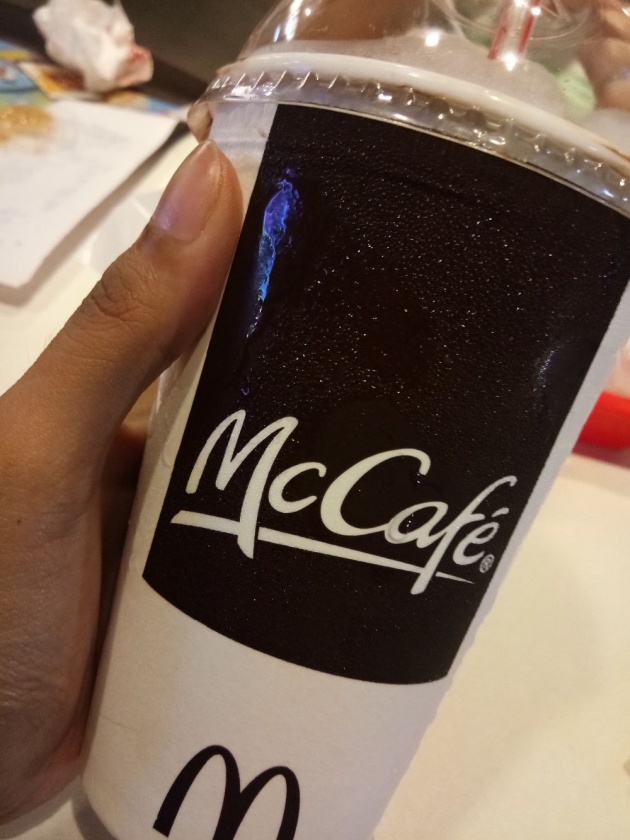 Photo Credits: Yannn via bitlanders.com
Not necessary but I admit that I need to stay alive while watching the movie, I choose coffee to increase my hype and heartbeat, I'm just kidding. But watching an Action packed movie will always hype you up, I just wanted to add coffee because I miss it so much. (I almost palpitate in breathtaking scenes lol)
Grab a Friend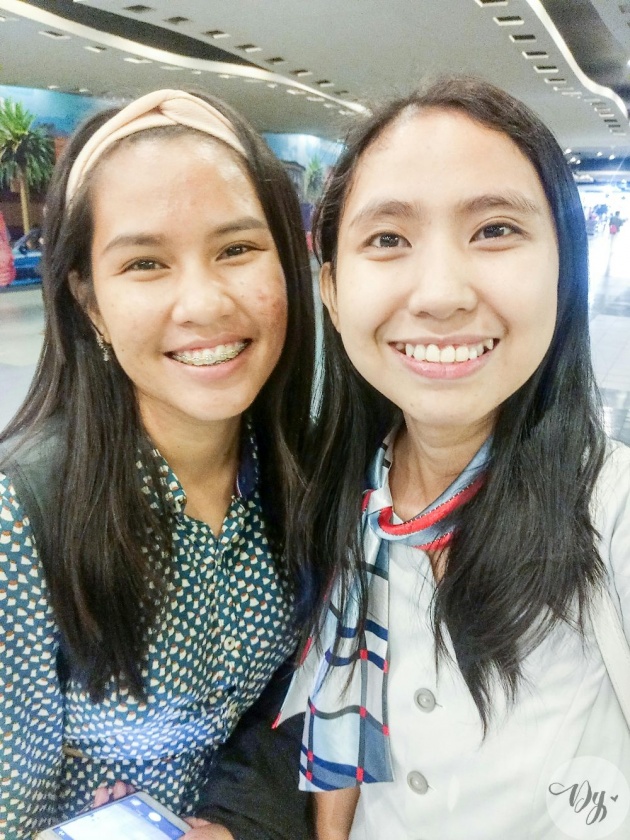 Photo Credits: Yannn via bitlanders.com
Watching a great movie by yourself is such a sad thing so I suggest you come and bring a friend with. They are also a perfect tool if you are like me who wanted to torture and beat up someone whenever your favorite Character appears on the screen. *I Scream Minho when Ki Hong Lee appeared in the first 5 minutes of the movie* and I almost torture cams when Newt first appeared in the screen, He is such a little bean and my ray of sunshine.
TISSUES (A LOT OF IT)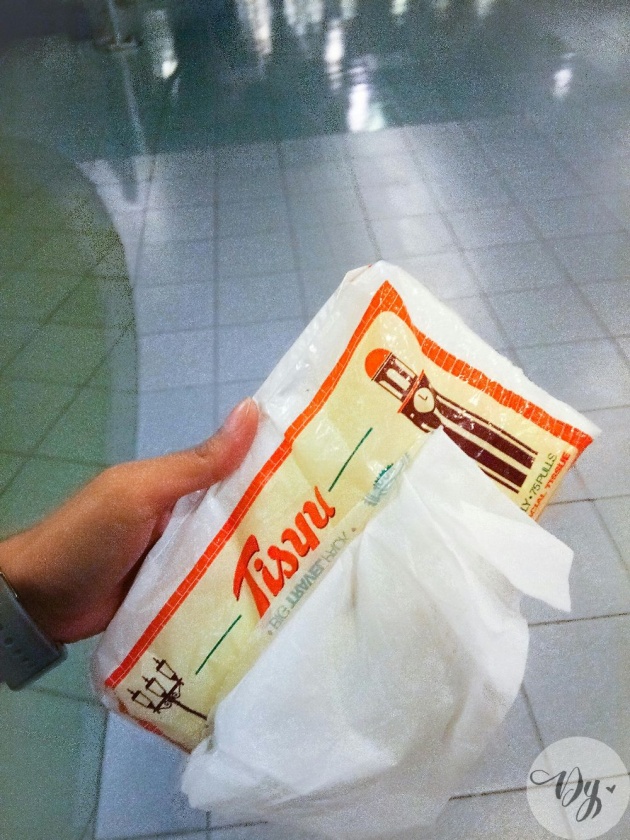 Photo Credits: Yannn via bitlanders.com
Have I ever mentioned that this is a quite an Action-Drama movie? I swear, this isn't supposed to be a Dramatic movie but man I cannot put myself together. Not just because this is the last movie, yes given that fact but as soon I started to love this series I discovered soon that my favorite won't be together with Thomas and the other Gladers. AHHHHHHHH here we go again! And how Wes ended the movie, man my heart wasn't prepared. I knew from the very beginning what will happen but seeing it in visual doubled the pain (can you feel me how I smashed the keyboards now?) I can hear every people in the cinema sniffing and sobbing because of the letter Newt got to Thomas. As if Newt already knew that he's not immune to the virus and he won't able to survive the flare. THIS IS THE SADDEST THING EVER. I SWEAR. So yeah I suggest you bring a bunch of tissues with you.
A COURAGE TO WATCH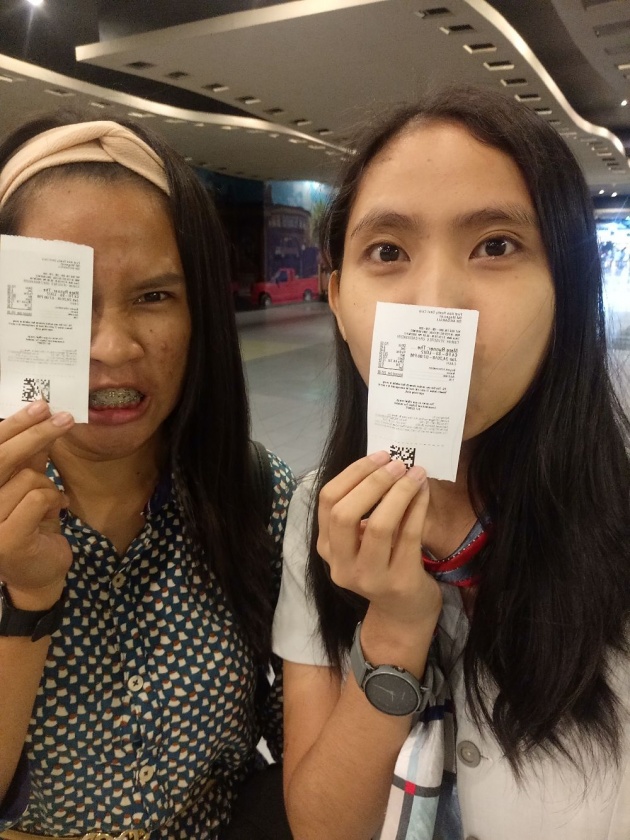 Photo Credits: Yannn via bitlanders.com
Lastly, have some courage. I know I said that I've been waiting for this movie for like 2 years but it took me a lot of courage to see Newt saying goodbye to Thomas. It was so hard to bare (forgive me for being so emotional this is what happened if you became so attached to a fictional character lol). But knowing Newt as the Glue and knowing that he won't survived the death made me really sad. But on the other hand that page 250 scene of Death Cure "Please. Tommy, Please" is the scene I am looking forward seeing to be honest. And Wes giving a slow but good justice to that important scene in the movie is Marvelous. I am happy Wes did the letter thing. It was the best thing to end the trilogy.
Then there you have it, my Death Cure starter pack, and believe me seeing it again for the second time and third time hasn't change anything. When I saw it with Cam in Director's club last January 27 I said to myself that I won't cry anymore (aside from I knew it from the book, I also saw how newt will die) but man tears are flowing unintentionally and my eyes bawled until that night. It was just painful.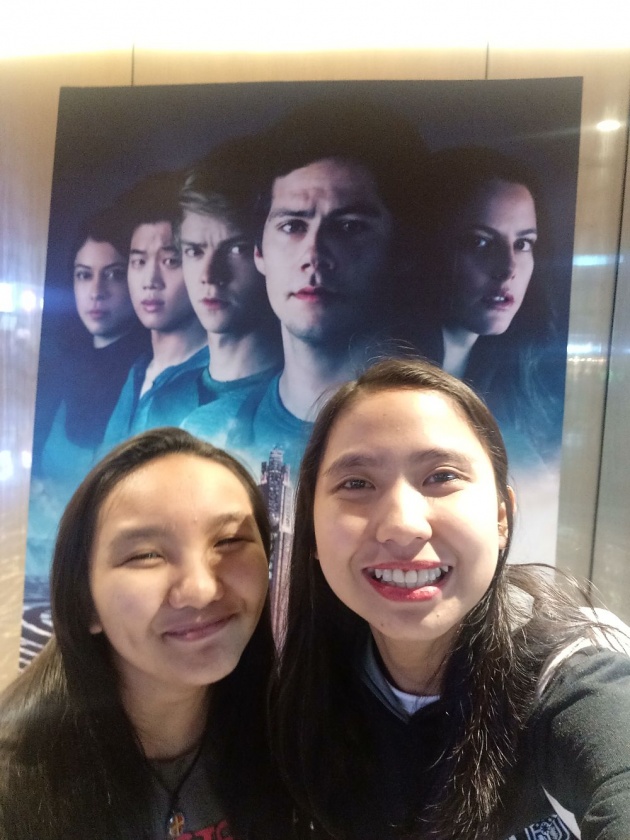 Photo Credits: Yannn via bitlanders.com
And just last February 10, 2018, me and my officemate Vy saw it in IMAX. And can I just say that I regret not seeing it in IMAX for the 1st time. (Call me obsessed but this trilogy created a huge part in my life) Every character has something to offer and taught me different lessons.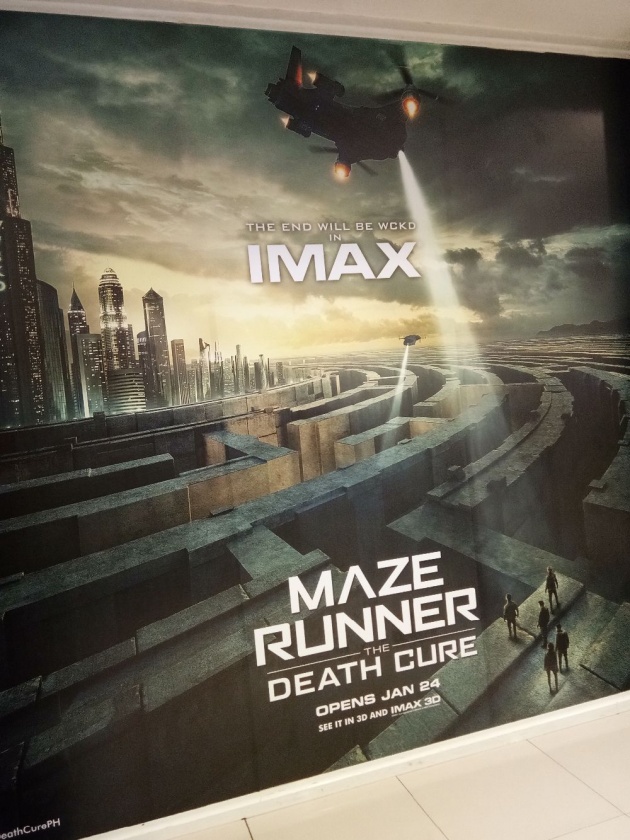 Photo Credits: Yannn via bitlanders.com
The trilogy might end and the casts may depart ways but James Dashner and Wes Ball will continue to surprised us with these movies. I cannot wait for more.
If you had saw the movie, let me know your thoughts about it and maybe we could cry and suffer together?
Meanwhile, here's a throwback clip of the Lead casts when they auditioned for their roles in The Maze Runner series.
Source: I'm Filmy Official via youtube.com/
Thank you for reading everyone! Here's a short querlo chat for you too.