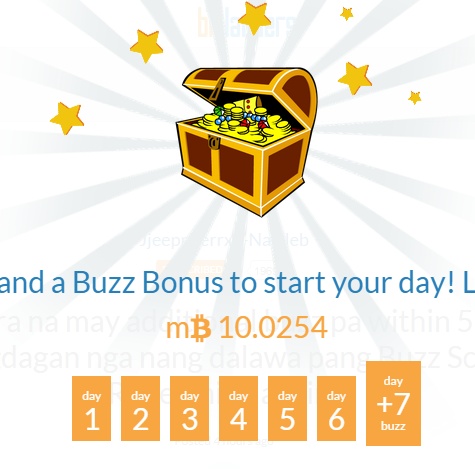 My bonus score is still good even after the ten buzz points was no longer added from the blog review made five days ago. Yes I had submitted my a blog of mine for review and had received a score of five stars over five which as well had given me ten additional points.
However, I am still getting a good score with the buzz point score as well as my bonus score for tonight. I am really thankful that the score isn't that too far from the one which I had received a day ago. It is just amazing that it is still good enough and I am definitely satisfied with it too!
My base buzz score is really good at 73, I was thinking it would drop since the blog added buzz points were not anymore added to it but then it has still remained, it is indeed a great blessing!