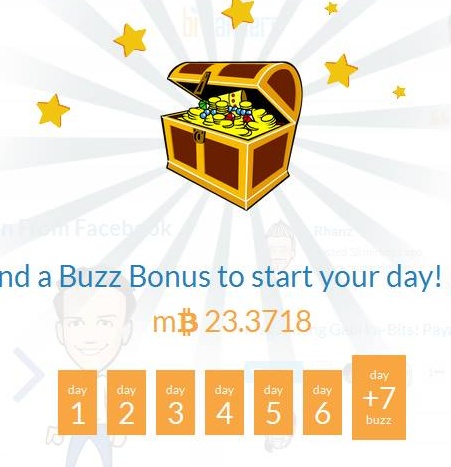 Low buzz score means low earnings and that is why I am getting this amount for today's bonus score. Yesterday's buzz points has lowered down due to some additional buzz points that had expired. Although I had purchased a new payment worth 0.060 with an additional buzz points of six, these buzz score won't really reflect right away. It would still wait for the payment to be transferred to the bitcoin wallet before the additional points well be added into my buzz score.
But hey I am still grateful for this wonderful score they had given me. I am just concerned that I might not be able to do certain interactions as I am currently in the province for specific important matters.
I wonder how's everyone's earnings at this moment? I am hopeful that you may also have a good number of score as well.
Special thanks to my brother jjeeppeerrxx!
Have a great day ahead!