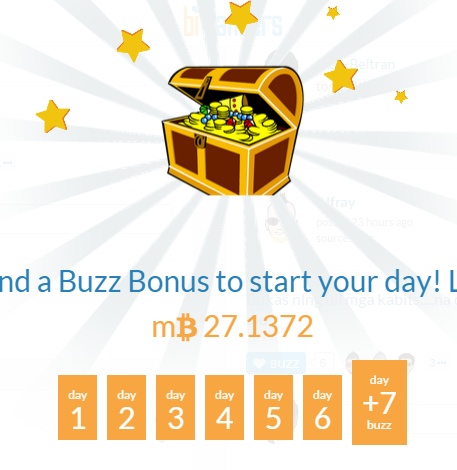 Everyday, Bitlanders been really surprising me with the amount of bonus scores that I receive every 9pm. It makes me look forward to it in a daily basis and that I am also really encouraged in terms of making blogs and interacting to my fellow bitlanders users. As a matter of fact, I am always thinking of what will be the next blogs or movies that I should post in here. I like the pressure it gives me and with that it somehow had develop this skill of being able to think faster and make blogs faster too!

Normally, I would pre write my blogs a day before so that I won't be too much pressured with the posting on the next day but I had somehow ran out of those topics to write. But thanks to the daily bonuses that we received and I have one topic to blog everyday and that's my bitlanders bonus earning.

I am just quite concerned about the direct power up points that I have, I am not sure if it is just me or if the other users have the same issue but I have noticed that it is giving me a different number of buzz points, I should say the direct power up buzz points from the one which is showing real time in my profile. Like the other day, I had reached a number of 53 bonus buzz score because of the new blog review but then when it had reset, the graph showed me only 43 buzz score. It's just too hard for me to explain it to bitlanders customer support because I have not made a screen shot of it but I had been experiencing that. It was not the first time, anyway, I am going to create a screen shot of it soon and hopefully I can advise them on what has been going on with our buzz scores.

Anyway, I am really happy with the amount that I had received, this will be the new biggest amount I had received from Bitlanders!

More Power!