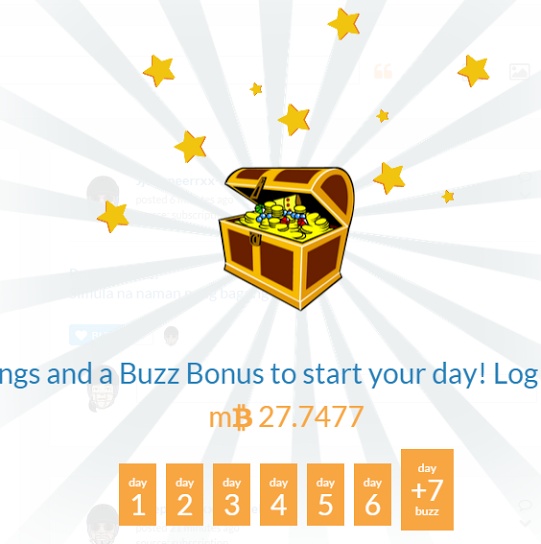 I just realized that I wasn't able to post a blog about my earnings on the fifth of February. I went into my own list of blogs to check but I couldn't find the specific one for the other day's and so I will just get them on a single blog.

So the latest one was at 27.77mB, it had made a huge leap from 21mB. It made me glad that Bitlanders is giving out free gems by sharing videos to Facebook as well as viewing blogs and videos too. This is just a way of showing that bitlanders wants us to earn more.

I know most of us are getting bigger and bigger bonuses and that is a good thing. It just means the site's having a good status in terms of their revenues as well. I learned to get used to with the advertisements here though and I hope that bitlanders is earning with that as well.

Right at this moment, I am currently thinking of whatever other means of getting buzz points. By the way my latest redemption here was already received and that is 0.05mB. It took two days before it was sent out and the donation as well had been given to the women education, I hope it can help, I know it is just a small amount but I know it can definitely do a huge thing to the group. I am looking forward to my next donation.