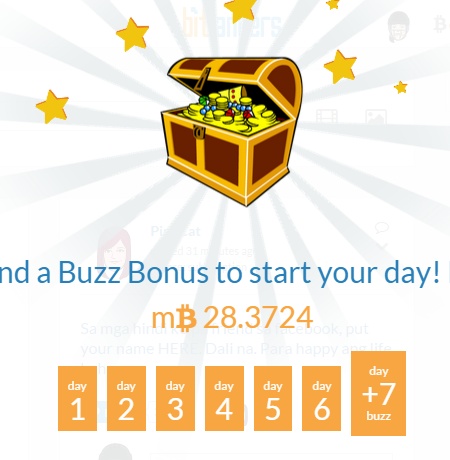 Another bigger amount that I had received from bitlanders. I just can't believe that I am getting this big amount because of this site. I had redeemed a couple of times before but not really this often and this big. Before, I had my first redemption a month after I was doing bitlanders. That was a $10 redemption and I was really happy about that, I never thought that I am going to earn bigger amounts and redeem this often.

I switched now to redeeming bitcoins instead as I find it easier for me to get the amount without any certain fee. I had sent the dollars to PayPal before and it's just frustrating that I have to wait for my money to reach 7,000 pesos just for me to forward to my bank as it will have a fee if it's lower than that but with coins.ph, I can transfer funds to my bank account or even to my new smart money card account without any fees and without any minimum amount!

So today, I had again redeemed some bitcoin amount to coins.ph wallet. I am looking forward for it to arrive in two to three working days time. I am just so glad that I am able to earn this amount now compared to before. I am really spending great time here with bitlanders with the friends whom I have been interacting to while earning. Time worth spending indeed!