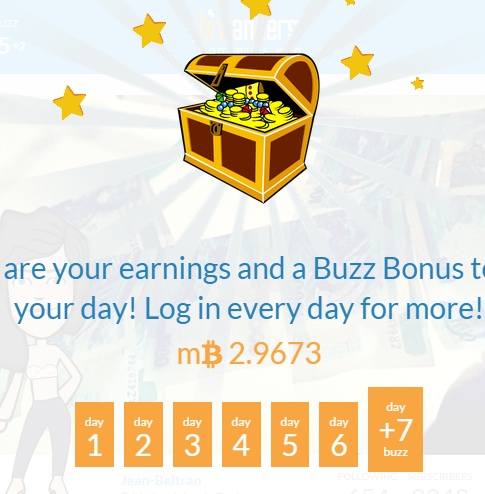 I am disappointed as to why I can't move up to 3mB while in the consecutive three or four days, I have been getting this 2.9something score. I don't know what I am missing here but I am sure my buzz score had been increasing for these days as well.
See I had this consistent base buzz score of 42 then it went up one per day until it is now at 46 base buzz score. I am keeping a score of 19 for the direct powerups and I am wondering why it isn't helping with my bonus score. I know there's something missing.
I am sure that my posts are quiet okay, same as before and then I am also sharing other posts' as well as mine's to other social networking sites too!
On the other hand, yesterday, I had submitted one of my blogs for review which costs me 10 gems, I am wondering what will happen next. I will blog about it as well but I am just waiting for the results after the review.
Wish me luck!