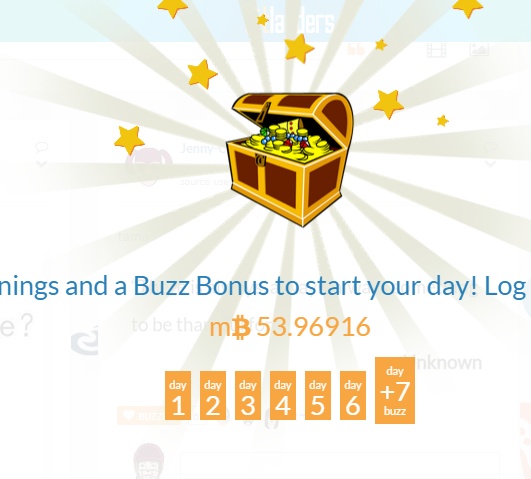 Another huge amount from bitLanders was received last night. I can't really wait for me to share this to you all. I just hope that everyone is having a great time here with their earnings. I know we can get higher scores if we do whatever is needed to get more buzz. I have said this before that our scores depend on the buzz points we have but lately, I have experienced a different case because my buzz score was higher than the previous days but the bonus score isn't bigger than what was expected.
But then buzz scores still has a great impact to our bonus scores and as much as we can, we should get more buzzes. The things below are ways which I had stated in my previous blogs:
Log in daily
Get subscribers
Earn referrals
Complete quests
Shopping
Redeem
Hunt for hidden treasure buzzes
Submit blogs, galleries and movies for review
For more info, open the links below:
The most challenging part for me is the hunting for hidden treasure buzzes, I can't figure out how to find them though and also the content review part which I forgot to list down on the previous blogs. It actually takes a lot of time to get a review from Miss Hillary. My latest reviewed blog took more than two weeks and I still have a two new pending blogs as well.
So there you go, you can make the best out of those options to get more buzzes. Don't forget to be consistent as the base buzz also depends on that, sharing to other social networks of course helps with our base buzz.
More buzzing guys!