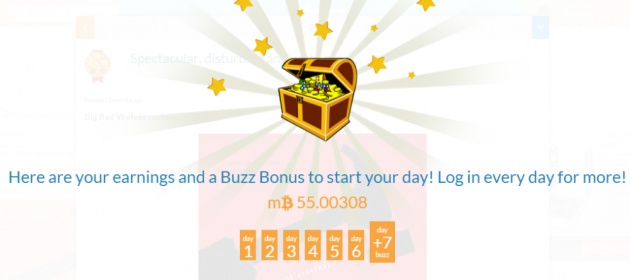 What's the best way to end the month of Love than to receive a huge amount of earning from bitLanders? This made my night and after receiving it I just suddenly became super sleepy. A lot of things had happened during the month of February, a lot of traveling from Cebu to Bohol and unforgettable events too! I am glad that March has come, my father and mother-in-law's birth month. I am expected again to go home, well shall I say "we", my husband and I. I still feel a bit awkward whenever I say husband and I am also still feeling shy when I place his family name in my name but I have to become used to it as it is the reality now.
But again, this huge earning is just another way for me to say goodbye to the month of unforgettable events. I will always treasure this month as it is when I had said our I do's and not to mention, it is the month where I had received huge blessings from bitLanders. Thanks to the cricket costumes and the Chinese dresses too. I just hope that bitLanders will give us another means of getting more buzzes as the 14-day period is about to end for the cricket costumes.
Anyway, I still have one more thing to do so and that is to compute my accumulated earnings from bitLanders, that's only the ones I had cashed out from here and I will write a separate blog about it. For now, let's enjoy the first day of March and let's all pray for a more bountiful bitLanders!
More power to bitLanders and to all of us!