Education
Education is basically a learning process or a process in which acquisition of knowledge and much more occur.Teaching , telling , research and much more all are parts of educational methods. Education without guidance of educators is impossible but those learners also have to educate themselves in order to education process to move on.It can take place in both informal and formal ways that actually effects on thinking acts and more.This whole teaching methodology is known as pedagogy.
Education process is divided into well known stages such as Kindergarten then primary school , secondary school and then college and in last university.Little Introduction to all these stages of school are given below.
Pre schools
Pre schools are basically schools for kids under 7 or other words pre school provide education from 3 to 7 years of kids age.There are many names for preschools in now a days kindergarten , Montessori and much more.Main reason for that pre schools is to develop leading capabilities and encourage their hidden talents and freedom and their physical growth.
Primary Schools
Primary schools which is also known as elementary schools in which children receive education from class one to five and ages lies between 5 to eleven of children of primary schools.It comes after pre school.Its a compulsory stage of education in almost every where in the world.
Secondary Schools
Secondary education which also known as higher schools give education to children from standard six to ten.This stage comes just after primary schools.Secondary education took place while we are in teenage.
College & Universities
That stage constitute higher education stage which is also known as tertiary or post secondary stage.Its not compulsory stage in education system in almost every country.This stage totally depends on students.This stage normally taken to include undergraduate post graduate and others and much more .
Education in Pakistan
Federal Ministry of Education is controlled the education in Pakistan.Other provincial government are also taking part in providing education in their province but federal government assist them in all procedure , implementation and making curriculum development,According to law Constitution of Pakistan state obligates to provide free education up to secondary school certificate mandatory to all.Our Literacy rate and current enrollment in different stages can be seen from given picture.
Universities Of Pakistan
Higher education commission of Pakistan is wholly controlling body of all the universities in Pakistan.All the universities must have been recognized by HEC in order to spread the knowledge of education to the students.Only recognized universities are allow to work as education provider with in the whole country.All universities includes public , private , military and much more under the guide lines of HEC (Higher education commission) .
There are many universities throughout the country almost every where but only 174 are recognized as by HEC rules.Pakistan produces on average per year bout 445000 university graduates and almost 10000 computer science graduates through out the country.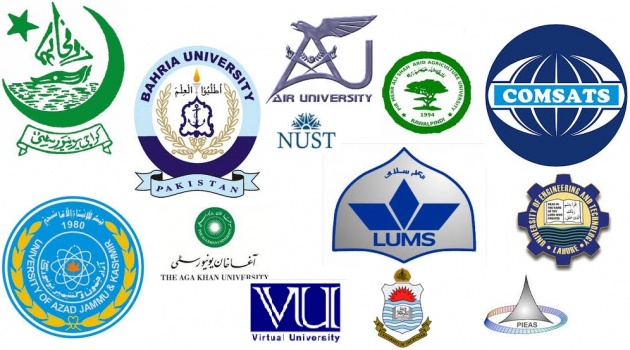 Universities List & Ranking
There are many universities in our country.Their listing and ranking can be seen by clicking on the following link.
http://www.hec.gov.pk/Ourinstitutes/pages/Default.aspx
Education is expensive
Education and especially higher education is too much expensive in our country.Every university semester fee is un affordable by many students like me.Per semester fees are too high thats why many of students want to study but they don't continue
My university (Virtual University Of Pakistan)
Virtual University of Pakistan is basically the first university of its kind which completely based on information and communication Technologies .This university owned by government it self as not for profit institution with a mission to provide education at our doorstep with almost very low affordable cost by all the citizens of our country.Virtual University providing best courses for its students and best faculty stuff of all the subjects offered by university.Vu (Virtual University ) recognized by the HEC.
MODE OF EDUCATION
Mode of education is totally different here in VU.The virtual University basically uses E-learning system means online mode of study to spread knowledge using video lectures , reading material . Online quiz and assignments.More than 170 campuses affiliated with university through out the country.University following same semester system and its own student totally to study at their own convenience at home or campus.
Whole Idea of Vu is
"World Class Education at Your Doorstep"
Students have to participate their academic activities without extra burden like other universities does and here not to travel unnecessary to large cities to obtain higher education. Ask from teachers online and much more .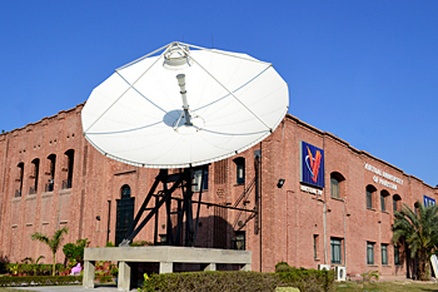 My course (MBA 3.5)
The Master of Business Administration (MBA) is basically an internationally recognized by all our the world which totally depends upon to develop required skills in business and management. That's degree not only limited to business world only.Managerial career in all sectors are also related to that degree.Most MBA programs actually related to core areas of specialization such as accounting , banking , management , marketting and much more and some of them require to complete internship in order to complete degree requirement.
Study Scheme
I have to secure 2.5 CGPA minimum plus 96 credit hours in order to qualify for the award of degree.All my study scheme can be seen by clicking the following link
http://vu.edu.pk/AcademicPrograms/StudyScheme.aspx?sp=MBA_(96_Cr._Hrs._/_3.5_Years)