This article is about mechanical robots. For software agents, see Bot. For other uses of the term, see Robot (disambiguation). Articulated welding robots used in a factory, a type of industrial robot. From the time of ancient civilization there have been many accounts of user-configurable automated devices and even automata resembling animals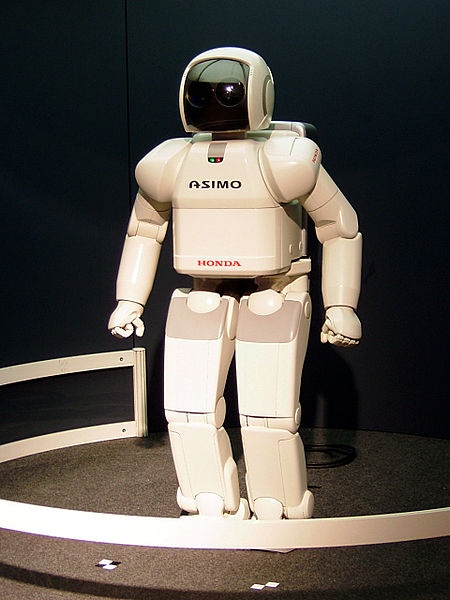 and humans, designed primarily as entertainment. As mechanical techniques developed through the Industrial age, there appeared more practical applications such as automated machines, remote-control and wireless remote-control. Electronics evolved into the driving force of development with the advent of the first electronic autonomous robots created by William Grey Walter in Bristol, England in 1948.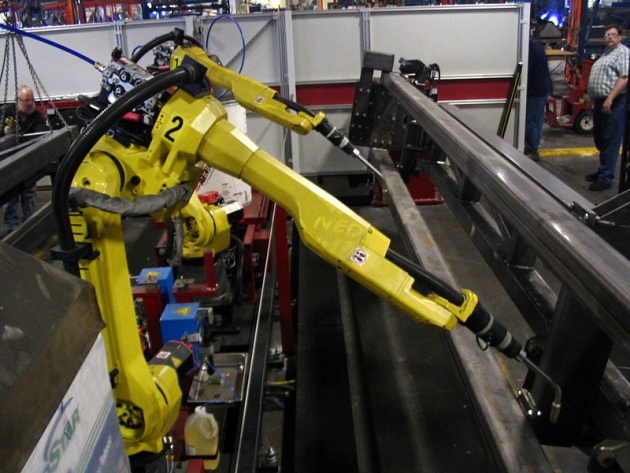 The first digital and programmable robot was invented by George Devol in 1954 and was named the Unimate. Robots have replaced humans[4] in the assistance of performing those repetitive and dangerous tasks which humans prefer not to do, or are unable to do due to size limitations, or even those such as in outer space or at the bottom of the sea where humans could not survive the extreme environments. There are concerns about the increasing use of robots and their role in society. Robots are blamed for rising unemployment as they replace workers in some functions. The use of robots in military combat raises ethical concerns. The possibilities of robot autonomy and potential repercussions have been addressed in fiction and may be a realistic concern in the future.