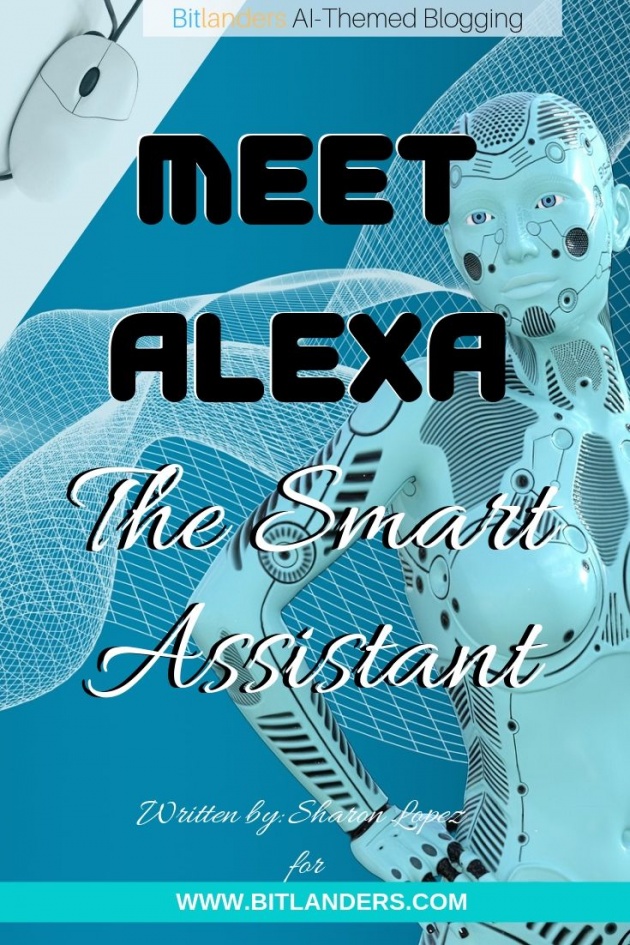 Image Credits: Sharon Lopez via Bitlanders
Alexa, What time is it?
Alexa, will you remind me of my meeting at 1:00 PM today?
Isn't that amazing if we have an assistant that we can talk to and ask to do some tasks for us? You may have already watched this on commercials, or perhaps you already own an Alexa. But for most of us, we might not fully familiar with this application imbued with Artificial Intelligence or AI as of yet.
Dreaming of an almost perfect place where everything can be achieved by merely uttering a command? Admittedly, I dreamed of having my home to be fully computerized where I can just walk in the room and the light will automatically turn on or everything can be initiated by voice command.
This may sound impossible... but that was then. We are now in the digital era. A kind of world where everything is almost possible. Self-driving cars, face-to-face communication regardless of the distance, online shopping, and a lot of things that we can do with the use of the internet and a handy device.
These are all products of human imaginations.
I want to talk about these incredible things. But for now, let's talk about Alexa.
WHAT IS ALEXA?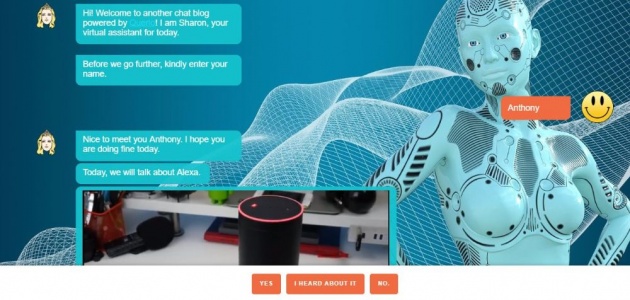 Image Credits: Sharon Lopez via Querlo Chat
This would probably be the first question you have in mind. I have prepared a C-Blog to explain more of this topic for you. I suggest that you put on your headset before opening the chat which you can access from HERE to enjoy our conversation even better.
PLEASE INTERACT WITH MY C-BLOG
Bitlanders is currently implementing AI-Themed Blogging starting April 15, 2019, Learn more about it HERE or you can interact with Miss Hillary Summers through this Chat. Thank you for sharing your time.
=============================================================
Image Credits: The Digital Artist via Pixabay
Video Credits
First Video: Pocket-lint via YouTube
Second Video: Alexa Developers via YouTube
Third Video: Gadget John via YouTube
Fourth Video: Recombu via YouTube
=============================================================
DISCLAIMER: The views and opinions expressed in this blog post are that of the author and does not in any way represent the agency or department she currently belongs.
ADDITIONAL NOTE: The sites mentioned in this post are for information purposes only and links are provided for easy access. The author does not receive any remuneration from the said companies or sites.
♥_♥_♥
Written for Bitlanders
by ♥Sharon Lopez
Date: April 18, 2019
Connect with me!
♥ IDEAL CAREER IDEAS ♥ FACEBOOK ♥TWITTER ♥ PINTEREST ♥ LINKEDIN ♥