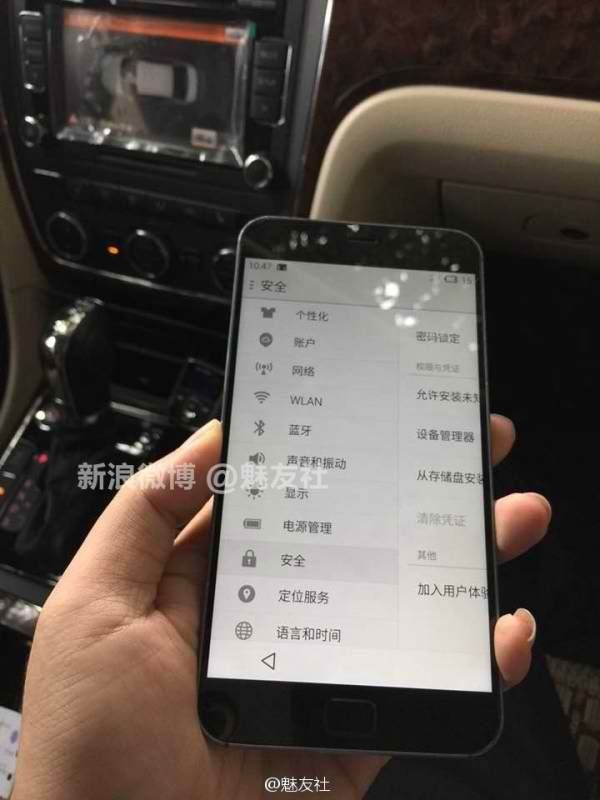 As the launch date (November 19) of Meizu's newest phone, the Meizu MX4 Pro, approaches, more news about this phone have been coming out. Recently, a Weibo user, @魅友社, has posted several photos of the Meizu MX4 Pro online. Because the MX4 Pro has a fingerprint sensor, Meizu decided to abandon its old classic small white circular Home capacitive button, replacing it with a physical button.
The front still has a very thin frame. There is a rounded rectangular physical button below the screen.
The rear-facing camera comes with dual-LED flash.
The MX4 Pro and MX4's rear covers. As you can see, the MX4 Pro's rear cover is longer.