The best part of Mercedes-Benz Fashion Week for me is pre-show jostling for a space in the riser with the other professional photographers and videographers. It brings me of back to the days of the NYMEX oil pits. No question that location is essential for these shooters (AS WAS FOR SOME TRADERS) to get the best angles for their respective magazines, websites, or TV shows. We decided to give up a small bit of video control for unparalleled flexibility, spectacular quality, cost efficiency, and compactness by using the GoPro Hero3: Black Edition as one of our few cameras for the fashion film we intend to make. So far so good, but GoPro folks, at times the Wifi gets a bit screwy if your reading. PLEASE FIX ASAP.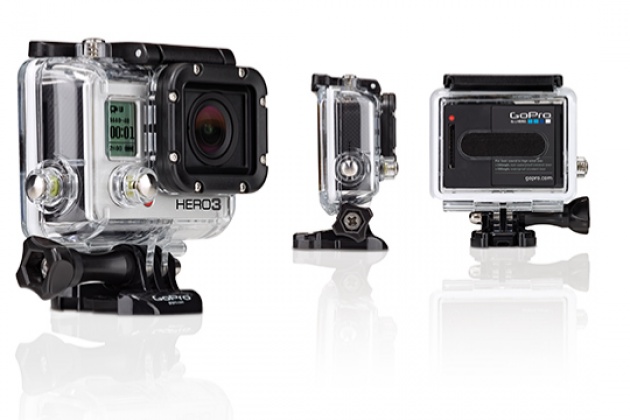 The new toy in the mix below!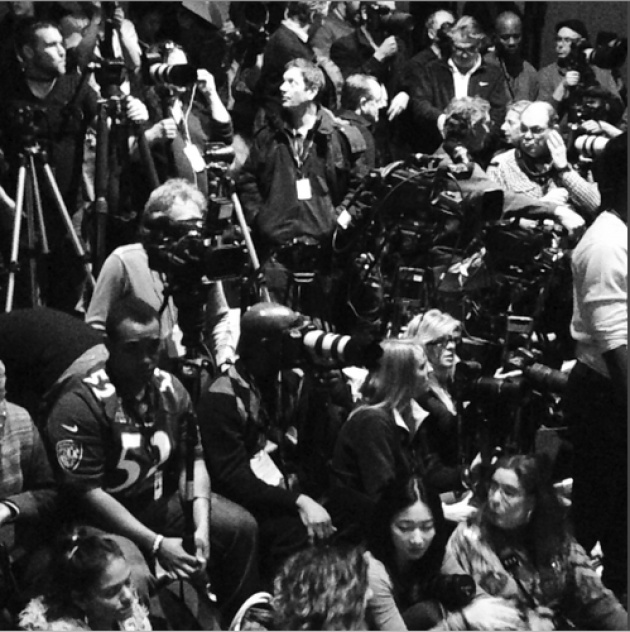 The Riser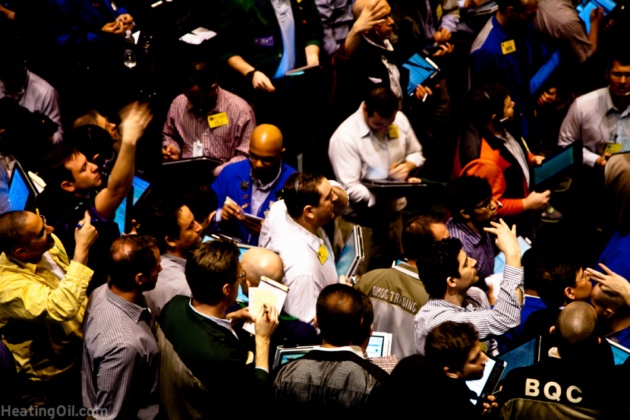 The NYMEX Heating Oil Pit
The highlights of the last few days were the Charlotte Ronson show for very up close access Semyon for shooting the models, seen below.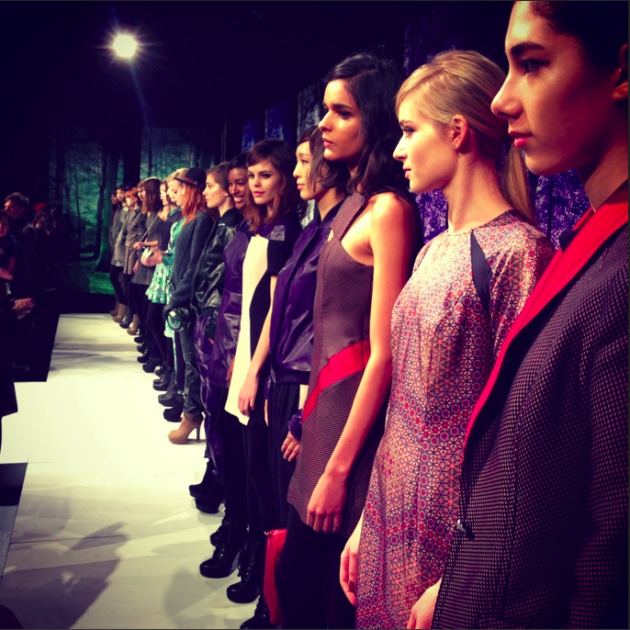 Today Diane von Furstenberg was absolutely PACKED and was an outstanding show. My GoPro came in handy as the other photographers must have been waiting for an hour for a spot. A little ingenuity and the video looks outstanding. Plus I met an absolute icon of television, Mr. Charlie Rose.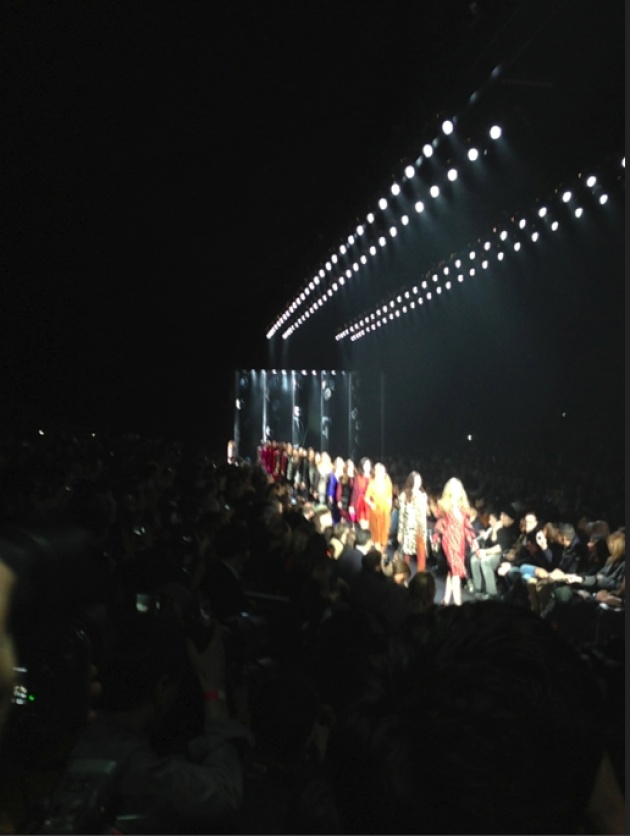 I had the amazing opportunity to capture video of the models as they walked from the runway backstage at the DKNY show. The production crew and the energy of the models backstage at the DKNY were amazing and I'm sure the show was outstanding, but I was thrilled by shooting where I was. Here's where you can watch the show!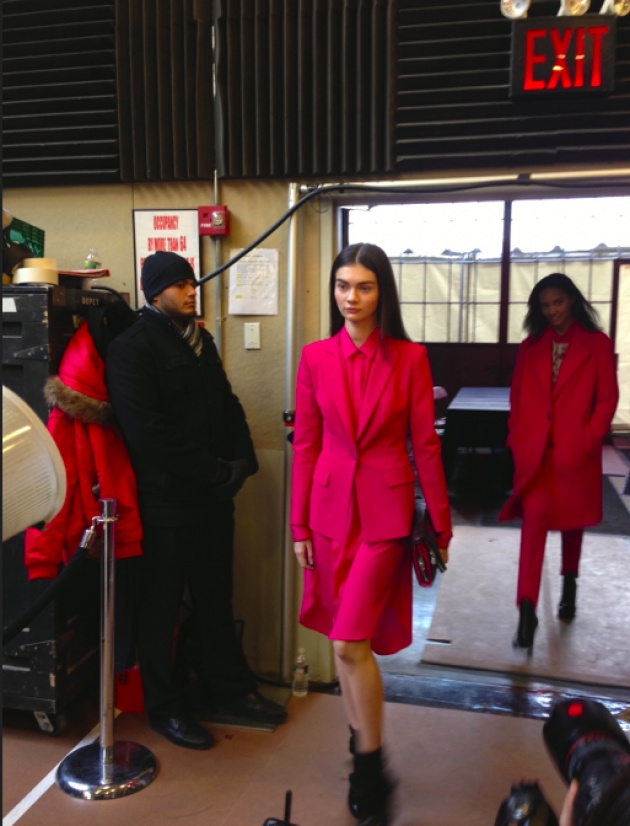 Last but not least we went down to The Plaza Hotel for the Zac Posen show. We had some serious real estate there. I presume many photographers didn't want to leave Lincoln Center or it was getting late. We were offered the finest shooting yet in a very cramped and limited space, in an historic room with an outstanding collection. Video soon to come.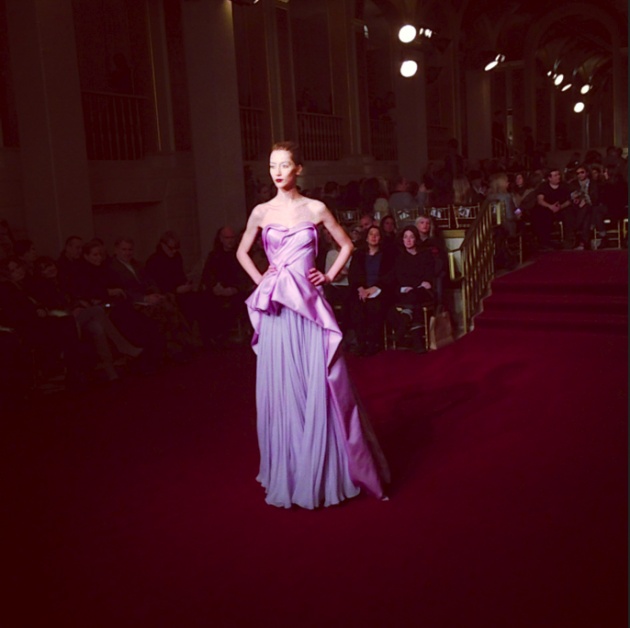 If you would like to see any show Mercedes-Benz Fashion Week streams them for you here.
February 11 Schedule as follows
9AM ICB BY PRABAL GURUNG at STUDIO
9:30-10:30AM MATHIEU MIRANO at BOX
4-6PM DL1961 at ALICE TULLY HALL
A runway model film by Naqia Lee