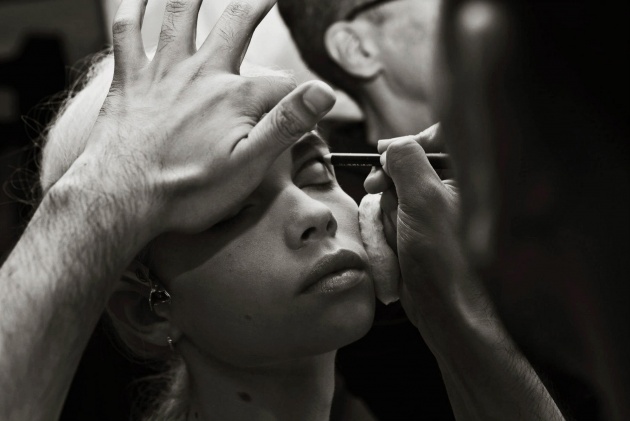 Courtesy of Simon Ackerman Photography
Models Web TV, Film Annex's fashion division, has become an online distributor for the Mercedes-Benz Fashion Week videos produced by IMG. Models Web TV has partnered with Rightster to distribute some of the most coveted fashion videos in the industry! Thomas Courtney, Models Web TV President, said, "No one acquires a better image at those shows than IMG. The camera angles and the quality of the videos are perfect. Our goal is to make sure that the best content ends up on our platform."
A leader in video marketing, Rightster offers an "upload once – commercialize everywhere" solution that extends the reach of video content to an international audience via online distribution platforms like Models Web TV, branded portals, social media networks, TV & gaming platforms, as well as top blogging sites. Through the collaboration with Models Web TV, Rightster's content will get more eyeballs, and they will reach a new audience. We are very excited to see the outcome of this partnership.
The Mercedes-Benz Fashion Week will be held at New York's Lincoln Center from September 5th through the 12th. There will be daily uploads from the shows to keep fashionistas up to date. Models Web TV will also be collaborating with passionate fashion bloggers who will be covering the catwalks and the events.
More details about the #MBFW Fashion Week videos will follow. In the meantime, watch some of our favorites on the Mercedes-Benz Fashion Week Channel.