Once I was introduced to the rock genre, I began listening to artists such as MGMT (who are one of my favorite rock bands), Phoenix, Radio Head, and several more. However, as much as I love MGMT and Radio Head, the songs soon enough do get over played- although the music isn't expired, I just want something new…just for a while. As I was looking for common artists of MGMT, Radio Head, Mike snow, etc. I managed to pass by a band called "Of Montreal", an American India-Rock band from Athens, Georgia. They also were composed of psychedelic pop, and dance-punk. Never before have I heard a band that resembled The Beatles with a mix of electronica and funk- it fit the band perfectly. It must've been one of the most ear-gasmic combinations I have ever encountered in the indie-rock genre. I had to find out more about them!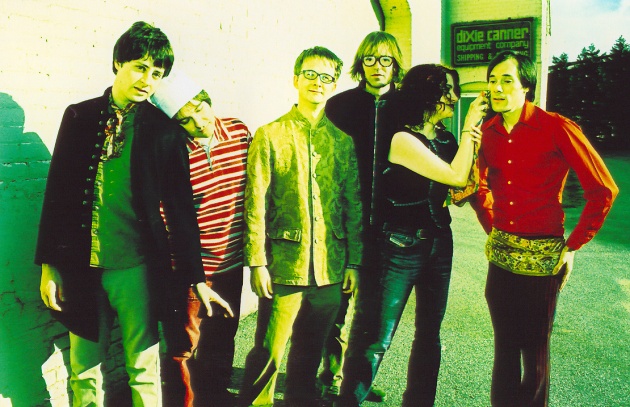 From the start, the name of the band- "of Montreal", had my left eyebrow risen…the title was funky. It was unique! Founded by Kevin Barnes in 1996, it was labeled after a romance with a woman "of Montreal". Members of the band were Kevin Barne, Bryan Pool, Dottie Alexander, Davey Pierce, Clayton Rychlik, and Nicolas Dobbratz. Why I think they are so good? The band has a custom, or interest I should say, in combining musical experimentation and basic tenets of pop/rock. For instance, using catchy melodies and adding sing-along choruses in their music. For me, it was a perfect transition from bands like Radio Head and Phoenix, to of Montreal. I don't think a person can get tired of listening to of Montreal… there styles change from album to album. In the beginning, the band encompassed a simple, quirky lo-fi indie pop sound. However, soon enough they incorporated a more fuller sound, which can be seen evidently on their concept back to back albums "The Gay Parade" and "Coquelicot". Another distinguishing of the band is the blend of blue lyrics with bouncy, upbeat melodies and catches. "of montreals" latest 2 albums are False Priest, from 2010 and paralytic stalks from 2012.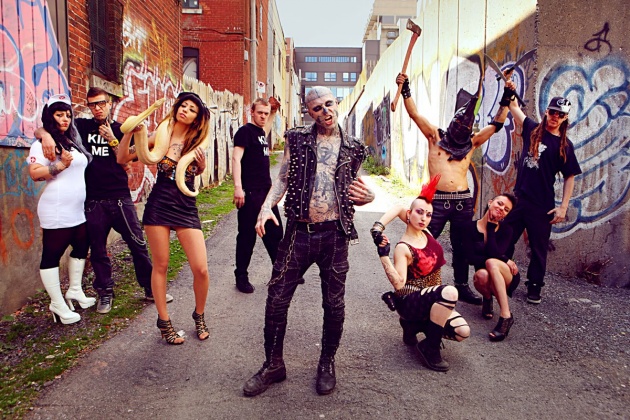 David R.
(c) FAMUSICTV - your home for independent music videos.