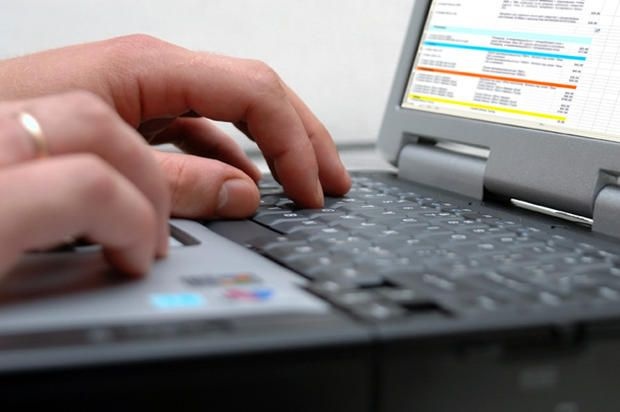 When technology gurus drone on and on about the power of big data and business intelligence (BI), most of us who live in the real world go glassy-eyed and stop listening. But that's not because the subject is unimportant or uninteresting. It's more because those droning gurus often can't transform what they're saying in the abstract into practical examples that you and I can appreciate.
This divide between the promised potential of big data and the practicality of BI from which decisions can be made is what Microsoft is trying to bridge with its recent acquisition ofDatazen Software, a company specializing in mobile BI and data visualization.
Power BI
The ability for decision makers to get vital information on any platform at any time is the powerful and practical tool promised by big data. Power BI is Microsoft's business intelligence gathering service (Figure A), and it's a tool that can help users interpret data from a variety of sources, including Excel worksheets. You can try Power BI for yourself for free, and if it suits your enterprise needs, you can subscribe to the service for $9.99 (USD) per user, per month.
Image A
Power BI, Microsoft's business intelligence gathering service.
Power BI provides tools and developer kits that allow enterprises to customize their BI dashboards and other data presentations. There are also development tools and APIs for data collection from sources like Azure Stream Analytics and Salesforce.com.
Datazen
The acquisition of Datazen Software and its suite of native apps for Windows, Android, and iOS mobile devices gives Power BI enhanced capabilities desired by the modern mobile workforce. The acquisition takes advantage of Datazen's mobile first approach to dashboards and data visualizations (Figure B). With the acquisition, Microsoft's BI service makes a large leap in terms of mobile app features--a leap that brings Microsoft closer to parity with its competition.
Image B
Datazen's mobile first approach to dashboards and data visualizations.
Decision making power
There's a statement about the acquisition on both the Datazen Software website and on Microsoft's blog post announcing the acquisition, which I find very interesting:
"Microsoft accelerates its strategy to help every company create a data culture and ensure insights reach every individual in every organization."
When you hear talk about the power of big data and BI to transform the way a business makes decisions, that transformation is dependent on a change in the overall business culture of the organization. Successful businesses of the future will embrace a "data culture," where every employee has access to the organization's business intelligence (Figure C).
Image C
Successful businesses of the future will embrace a data culture.
It doesn't matter whether the decisions being made in an enterprise are about how many staples to buy or how many billions to spend on capital assets, all the decisions should be informed by relevant BI. The entire enterprise should be connected to a vibrant, continuous, and reliable source of BI data.
Microsoft knows an enterprise-wide data culture requires a comprehensive BI infrastructure, and it wants to be the company that provides it. And while Power BI certainly has its bright spots, it needs more features, especially in the mobile app department. Datazen Software fills in some missing features in Microsoft's Power BI services, and I expect more acquisitions in this area are in the company's future.