Today, Mike Sweeney sent out this tweet: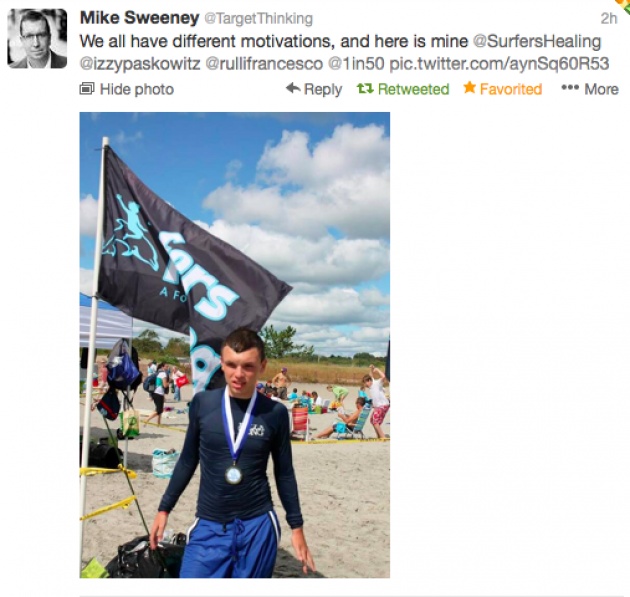 We all have different motivations, and here is mine @SurfersHealing @izzypaskowitz @rullifrancesco @1in50 pic.twitter.com/aynSq60R53

— Mike Sweeney (@TargetThinking) September 15, 2013
I kept looking at Dustin's picture thinking of him on Friday, when after his first surf ride in Montauk, during a Surfers Healing event, he was seating on the chair resting and eating his snack. He was very focused and relaxed. It reminded me of the preparation before a Judo match, when the athlete gets closer to the final and the tiredness of the body suppresses the stress of the event and brings the mind to a perfect place.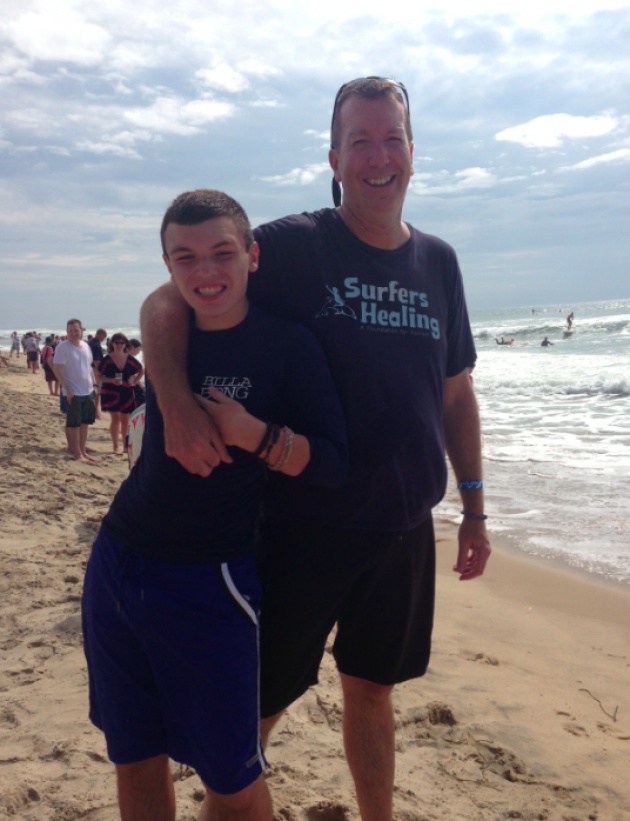 Dustin brought Mike Sweeney and I together many years ago at the NYAC, when I was teaching him Judo and working on figuring out what Judo can do for Autism. I thought I was there to help and resolve, but in reality, I was there to learn and mature.
A few years later, Mike Sweeney and I joined forces in the partnership for Film Annex Capital Partners. In the last two years we have spent an incredible amount and quality of time together.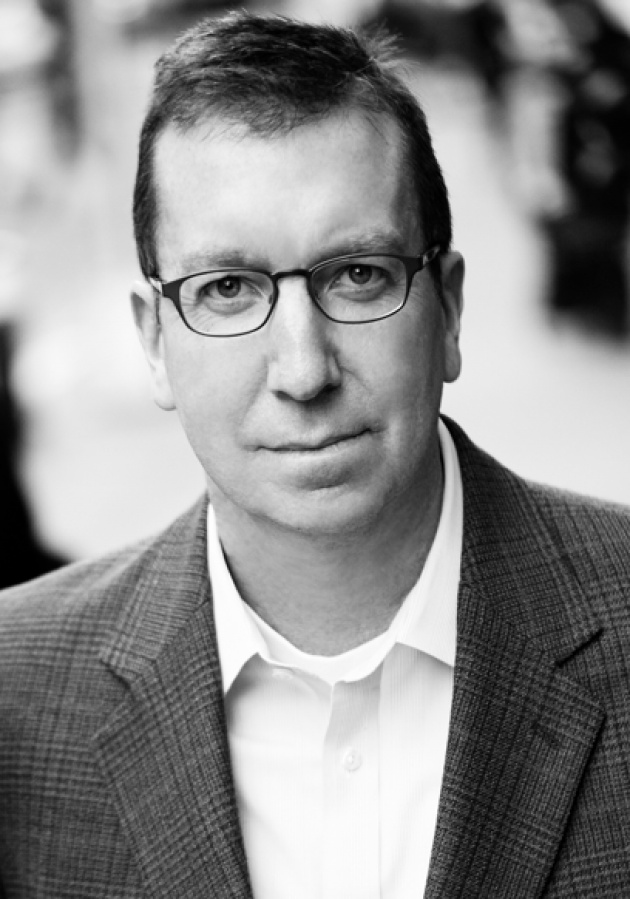 Many times, Mike explained that Dustin and his Autism condition made him a better man. Mike is an exceptional person and mind. His smile, energy, creativity and strength of mind is unsurpassed.
Last Friday, Mike and Dustin brought together my family, Tommy, Sem and Fedor to attend and enjoy the Surfer's Healing event in Montauk. We filmed the event and I took lots of portraits that I published on my Twitter, Facebook and Tumblr accounts, and we parted with a smile.

At time, life is as simple as participating and observing to learn and enjoy life as is.
Please visit my personal page on Film Annex and subscribe. Please also visit Women's Annex and subscribe to it for updates, articles and videos.