Charo, my colleague excitingly informed me about a new resort in Oslob, Cebu one afternoon while having lunch at the office.
She knew James is from Oslob and since this is a new resort, she thinks this is a great place for us to check out. She then sent me the link from a specific social media website. I got intrigued of course because it has a beautiful and clean description and outlook from how they were presented on those posts.
So then again, I thought is this going to be a reality vs expectation resort? I have to get there to find out.
Issa's Haven Resort, located in Looc, Oslob Cebu.
As soon as I realized this is very next to James' area, I shared it to him thinking he might also be interested in visiting it.
So then he checked the site, realized the name rings a bell so he contacted the owner, and found out it's his grade school classmate, Melissa but she likes to be called as "Issa" thus the name of the resort.
Video credits: Jean Beltran via YouTube.com
James then went on with an attempt to book a room for this weekend however, they were fully booked! Even for the other weekend dates are already booked so we have no other option but to just look for another date perhaps for the next months.
Fortunately, James offered that he'd take pictures and videos of the resort, asked if he could come for a day tour. Issa agreed to our delight although they normally do not cater day tours so we were set to visit this weekend, that's Saturday afternoon.
This blog is intended to showcase the newly opened resort, Santorini inspired with colors blue and white which makes it really look clean! Below are the reasons why you should book an overnight stay at Issa's Haven Resort: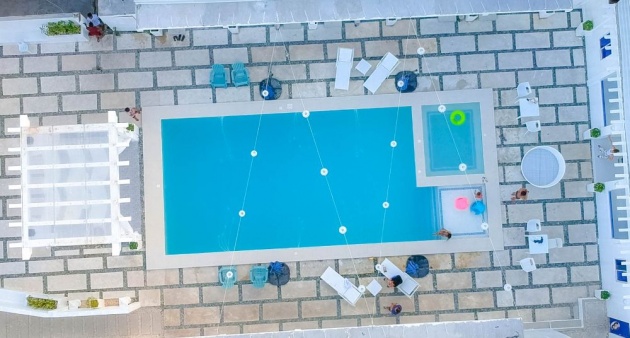 Drone shot of the resort. It is really nice looking from a far. Image credits: Jean Beltran via bitLanders.com
♦

Feels Like You've Been to Santorini

♦
Greece is such a far far place to visit and it is also expensive at the same time. But Issa's Haven had made it easier for us to feel like being in Greece.
Blue chairs compliments well with the resort. Image credits: Jean Beltran via bitLanders.com
With white and blue color combinations, the resort offers a cool effect to any visitor. The doors are painted blue with Japanese lanterns hanged at the center of the pool to add some accessories to the pool.
There's a cabana as well facing the pool which would be a perfect spot for wedding ceremonies or even simple events! Yes, the resort caters booking the entire place as well but make sure to book ahead of time.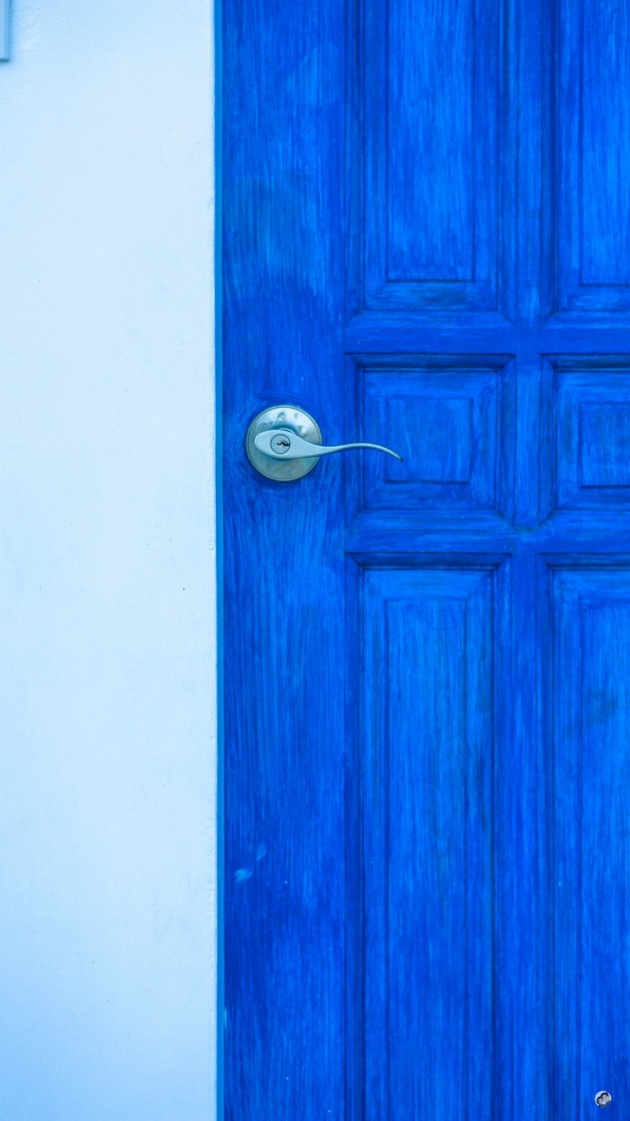 Blue doors at the resort makes it really cool. Image credits: Jean Beltran via bitLanders.com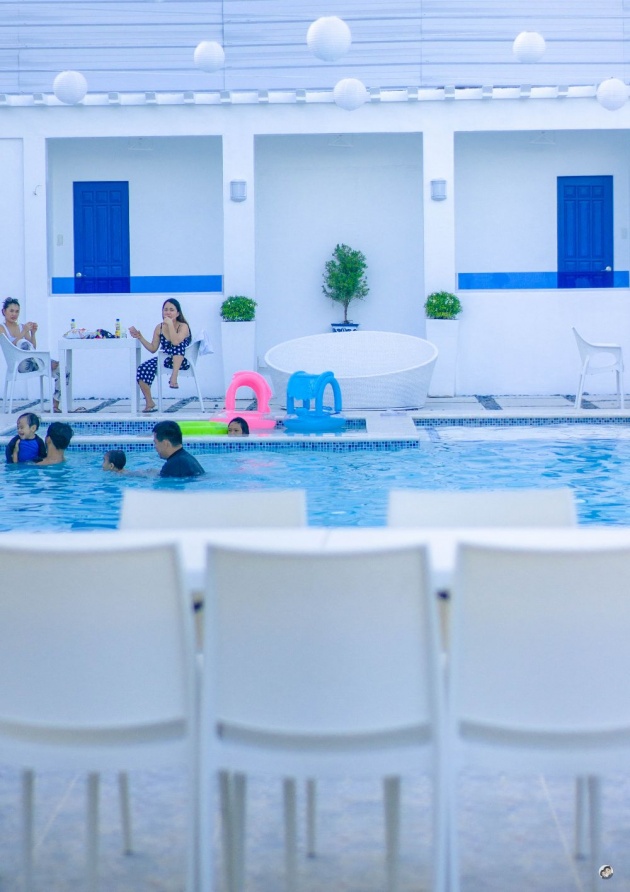 Some guests enjoying the resort's pool. Image credits: Jean Beltran via bitLanders.com
Currently, they offer 12- rooms of different types which are surrounding the pool. This is enabling the guests to have a view of the pool ambiance while inside the rooms, made possible with the transparent glass windows.
♦

Affordable Room Rates

♦
Unfortunately, the resort had been fully booked for the weekend. We could have missed experiencing the resort this Saturday if James doesn't personally know the owner. Thankfully, they made it possible for us to still visit it although we don't have any reservations.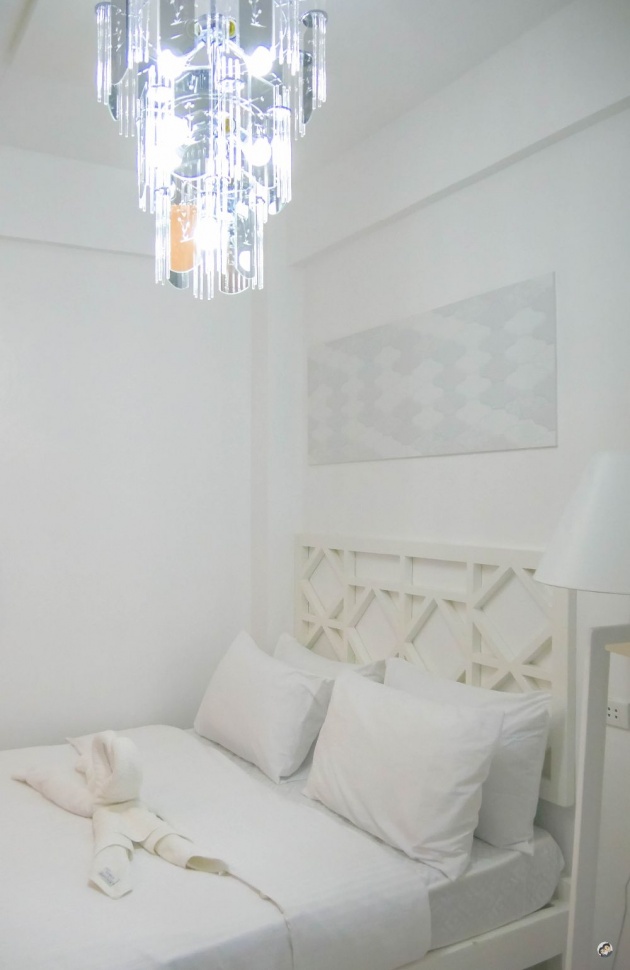 One of the resort's Superior Villa. Image credits: Jean Beltran via bitLanders.com
The rooms available are really affordable. They usually offer it as good for couples but is still open to adding extra bedding of course. Other rooms have the capacity to cater a barkada or a group thus it was referred as the Barkada Room.
Two rooms facing the pool are priced as the most expensive ones. Priced at Php 2000+, it is good for two but an additional bedding costs Php 300 per night.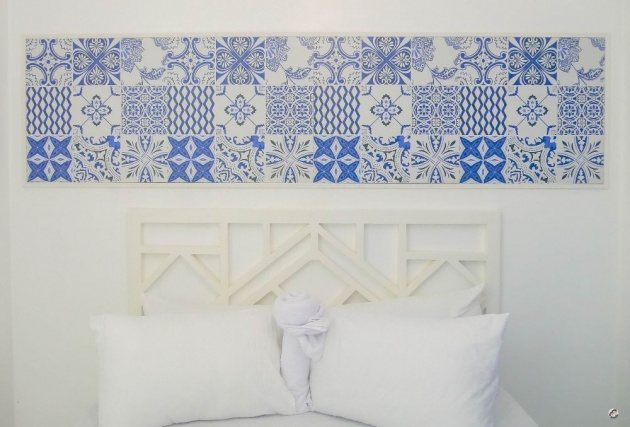 Simple and definitely nice wall decor. Image credits: Jean Beltran via bitLanders.com
Other rooms available are for backpackers. This is definitely a game changer for me as a backpacker myself. Renting a room at a very low rate plus the amenities they provide such as the pool is indeed a good deal!
However, the backpacker's room her not yet fully marketed at this point. Soon enough once that's all ready, this will surely hit the market.
♦

Restaurant and Bar

♦
One problem with resorts in the province especially those in the south is the lack of food stalls and restaurants. The resorts are there but not all are providing in-house restaurants or eateries for their guests.
This is a huge problem because guests would always find food. That's three times a day so if this is not provided in the resort itself, they'll have to go out and search for one which will incur them to spend energy, effort, and shell out additional cost for transportation.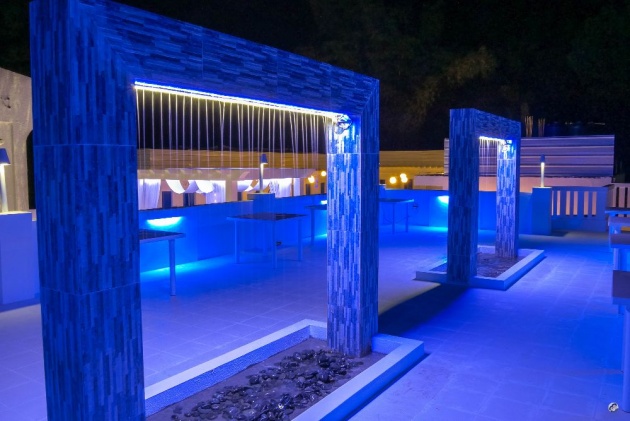 Waterfall effect at the open rooftop bar. Image credits: Jean Beltran via bitLanders.com
But Issa's Haven had an advantage as they provide their own restaurant. This is managed by Issa's mother. They have local types of viands like fish, meatballs, tinola or fish soup and vegetables. The pricing as well is very affordable!
Aside from that, they also have their rooftop open bar which will open soon. Well, technically it is already available however, they still need to add some chairs and other requirements. It has been designed with water flowing in the center posts intended to create this waterfall effect.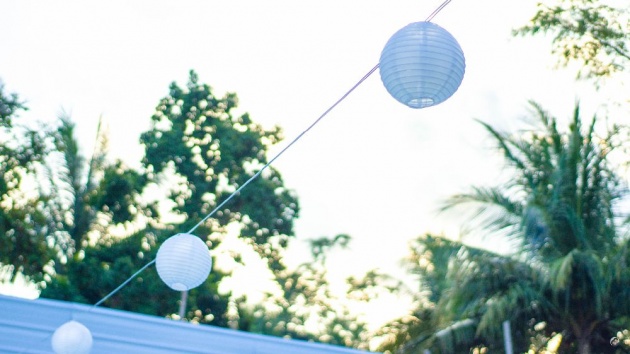 White Japanese lanterns. Image credits: Jean Beltran via bitLanders.com
Issa said she loves hearing the sound of water falling thus she added this. She loves to chill here while watching the road as vehicles and locals pass by. But also, she loves stargazing while thinking about her goals and dreams.
Perhaps that would be a great place to chill, drink and star gaze!
♦

Quiet and Peaceful

♦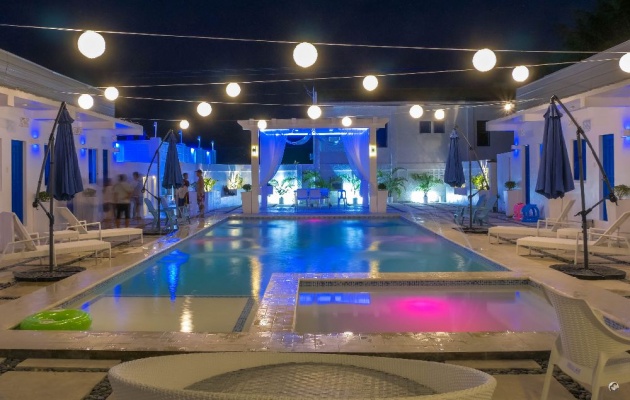 Long exposure of the resort's pool. Image credits: Jean Beltran via bitLanders.com
It is given that staying in a province means having a peaceful environment. However, because of the booming tourism, Oslob is becoming crowded. There are spots in town which is now becoming noisy especially that there's already a 7/11 store which is open 24/7.
Now with Issa's Haven, the peacefulness of living in the province is definitely given to the guests. Due to its location which is far from the main town. Being a bit away than the town has its disadvantages and benefits at the same time. For the benefits, quietness and peacefulness are both of which the resort provides.
Video credits: Jean Beltran via YouTube.com
One more thing, the resort do not cater day use so the resort will only be used by the checked in guests and no other else. With that case, the guests will definitely feel secure and safe.
Conclusion: Expectation Reached!
This is indeed a relaxing place to stay when in Oslob but because it has not a beachfront resort although it has a public beach a few walks from it, in fact, it is just at the opposite side of the resort. The option is only left to spend in the pool.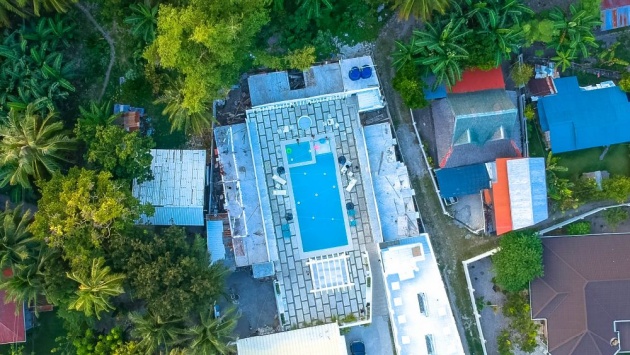 Another drone shot, a higher and farther one showcasing the entire resort plus the neighboring houses. Image credits: Jean Beltran via bitLanders.com
It is perfect for those who need a quiet, clean and peaceful place to stay when visiting Oslob.
Rates:
Single Room - Php 1250
Twin Room - Php 1450
Cabana 5 - Php 1700
Superior Villa - Php 2300
Barkada Room - Php 2300
Contact Information:
Facebook Page: Issa's Haven
Website: Issashaven.com
Contact number: 0915-657-0524
Exact location: Brgy. Looc, Oslob, Cebu

Recent Blogs:
Blog entry written and published by Jean Beltran-Figues, A Pinas traveler and photography hobbyist, find more travel blogs in my blog section, click here.
Follow here at the following social media platforms: