First-ever transgender model Andreja Pejic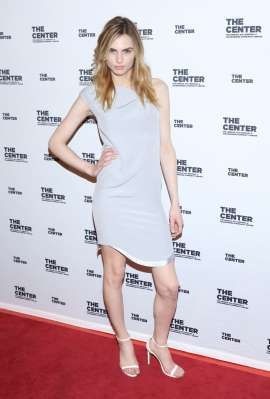 Vogue is featuring Andreja Pejic -- the first-ever transgender model the publication has profiled -- in its May issue.
The 23-year-old Australian model . On the state of gender identity in the fashion industry, Andreja is hopeful -.There are just more categories now.
While Andreja first found success as an androgynous model, her transition-- which she completed in 2014 -- has been very important to her personal identity. "It is about showing that this is not just a gimmick, says Andreja.
ET spoke with Andreja - a Bosnian war refugee who was discovered at a McDonald's at age 17 -- last year, where she opened up about her decision to transition into a woman.

Source : MSN
Image : MSN