To summarize last week, it comes down to ping pong. Yes that's right our studios new ping pong table has caused me the most psychological trauma the last 7 days, due to the whoopings I've been getting from everybody in the office. 8 Weeks from now the goal is to destroy my French, Turkish, Italian and Russian opponents. Moving on to the business of online film distribution. Fashion film specifically.
I met director and cinematographer Damien Krisl from Eclumes Studios in Switzerland at the La Jolla Fashion Film Festival this past July. I am excited to present his newly created WebTV which we look forward to promote to our audience now and in the future. Damien has been extremely busy recently and his latest work 'Lady' which he collaborated with director Luca Finotti for Vogue Italia has been getting much attention on the internet.
Speaking of Luca, we are excited to announce that we will move forward in promoting his video content as well. He's a young and very accomplished filmmaker today who has worked with some of the biggest names in fashion including Dolce & Gabbana, Givenchy, and Giorgio Armani. His videos will be fun to promote and will generate a lot of interest both in views and on The Film Annex Press.
We have some great fashion photographers as well who I am thrilled to present on our Facebook fan page with an audience approaching 200,000 strong. Hyuna Shin, Luzena Adams and Michael Barr are a few of these amazing artists.
Last but definitely not least, I spoke with a major fashion house this week on the benefits of Film Annex being a part of their strategy for social media arsenal. I know we would blow some of the other film distribution platforms out of the water and when their WebTV is created it shouldn't take long for them to understand the power and reach of our platform. Stay tuned!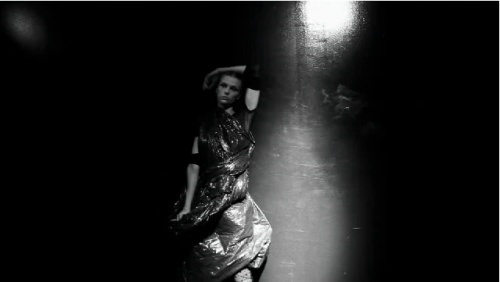 MELANCHOLY ~ Eclumes Studios