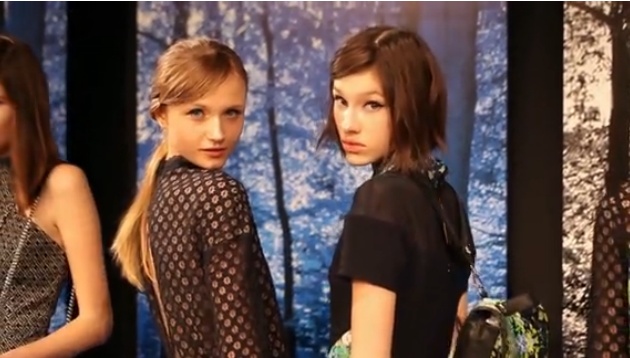 When over 100,000 fashion industry leaders come together in the fashion capital of the world, the result is a 8 day long celebration of arts and culture. And while mostly anyone who's worth knowing in the fashion industry will be attending, not everyone will be able to attend. So how do fashion fans throughout the globe follow this year's Mercedes-Benz Fashion Week? Throw in online coverage through Models WebTV, and you've got an event that's truly bigger than the runway.
Scheduled for September 5 to September 12, 2013 at Damrosch Park in New York City's iconic Lincoln Center for the Performing Arts, this year's Mercedes-Benz Fashion Week is poised to be the Big Apple's single largest media event once again this time around, hosting the industry'stop designers, influential buyers, editors, retailers, and celebrities who will be showing off spring 2014's latest styles. Held twice annually every February and September, this September's event will feature iconic fashion brands like Project Runway, Tommy Hilfiger, and Calvin Klein, as well as Candela,Venexiana, Dennis Basso, and many more. (For a full schedule of Mercedez-Benz Fashion Week events, click here.)
While lots of fashion insiders will no doubt be in attendance, Models WebTV have photographers and filmmakers on-site at the event as well, so that their channel can distribute high quality online coverage at the end of each day all throughout the week.
Models WebTV's main video channel will feature high quality video footage straight from the runway and behind the scenes coverage, while its Facebook page  will feature up-close photos of the 2014 collections. On Twitter, @ModelsWebTV will offer streaming updates under the hashtag #MBFW. Models WebTV (a portfolio company of Film Annex Capital Partners) is a fashion-focused video channel where filmmakers, designers, photographers, and models can distribute their content. If the Fall show is like the Spring 2013 show....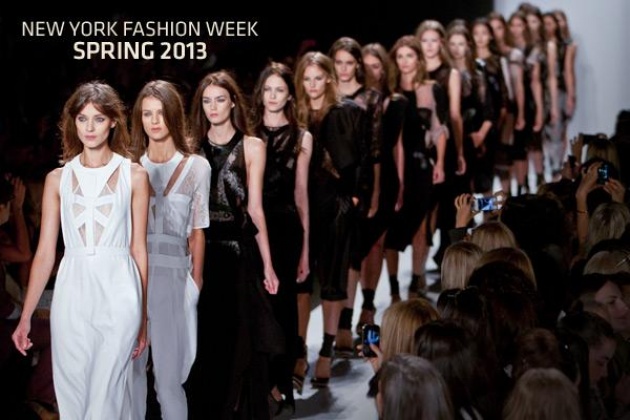 Mercedes-Benz Fashion Week will leverage Models WebTV's partnership with Film Annex, which is already one of the world's largest online film distribution platforms. While local news stations and mainstream news sites are expected to provide basic coverage of the event, Models WebTV will produce original content for the fashion fanatic, including exclusive total access footage and interviews with designers about the business of design. And with the platform's built-in distribution system, Models WebTV's coverage is poised to be among the most widely seen by fashion lovers across the globe. 

Also among the designers to be showcased on Models WebTV is Vera Wang, the New York City-based fashion icon known for her feminine detailing and contemporary approach to the bridal aesthetic.