Last night's our NFC North rivals, the Green Bay Packers and the Chicago Bears toughened it out on the field ending with a Chicago victory with a score of 27-20. According to ESPN this was the Bears first victory since 2007 at Lambeau Field. Both teams are now tied with the Detroit Lions in the NFC North and will have to give it their all to gain the top spot in the standings.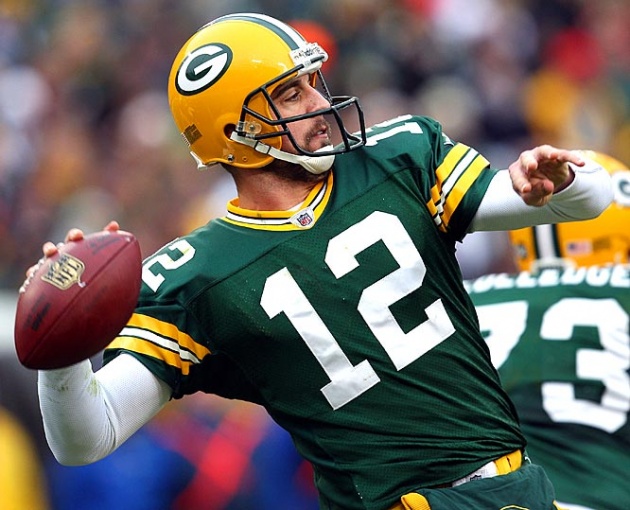 During last night's game Green Bay's QB Aaron Rodgers suffered a minor fracture in his left collarbone causing him to miss the rest of the game and possibly the next 3 weeks. The Packers will turn to replacement QB Seneca Wallace in hopes of bringing the Packers to a victory during Rodgers' absence. I hope this does not hurt the Packers chances of making the playoffs because they still have a lot to show for the remainder of the season.
This is one of the reasons why I am a fan of football, it is a very unpredictable sport, you can get injured at any point of the game and that might even cost you the season but as an athlete you work through the obstacle and try to succeed.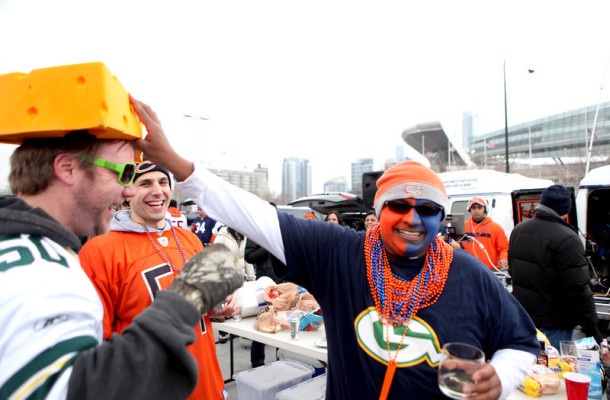 The best part is the supportive fans who go out to local bars, restaurants even the actual games to support their favorite players. It's a sense of pride each fan feels for his/her own team wearing the team colors/ logos etc. Some fan memorabilia are humorous, for example the Packers wearing their cheese head hats, face paint, making funny signs to show off on game day and the Bears wearing their bears costumes, flags, signs you name it the fans will rock it.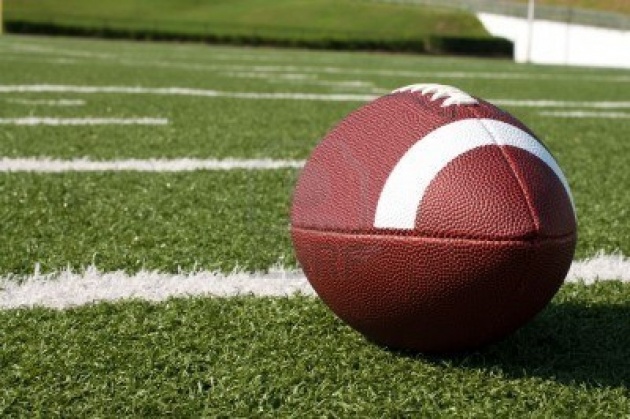 Sunday Nov.10 the Packers will face the Philadelphia Eagles for an early 1:00pm game back at Lambeau Field. The Bears will face their rival Detroit for a 1:00pm game at Soldier Field. Be sure to tune in, it is going to be a great Football Sunday!