Yesterday, I blogged about the Shop where it featured India and Pakistan Cricket Sport Attires. Other than them is the Red Heart Balloon which is still available today.
But when I checked the Shop this early morning, I was surprised to see that there are more cricket costumes that are available. All of them have a -50% discount. Each of the item is exactly worth "10 Gems" but because of the discount, they are currently worth "5 Gems" only.
So aside from India and Pakistan Cricket costumes, we have the Ireland, Afghanistan, Bangladesh, Zimbabwe, West Indies, England, South Africa, New Zealand, Sri Lanka, United Arab Emirates, Scotland and Ireland. (Additional costumes maybe added in the future)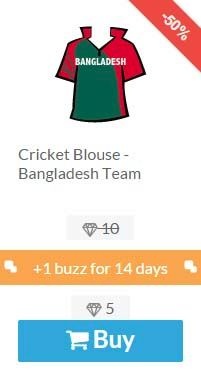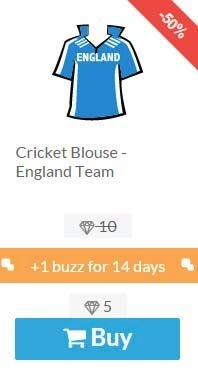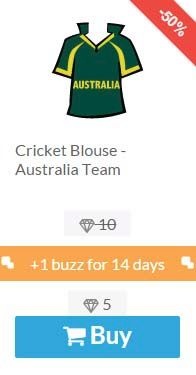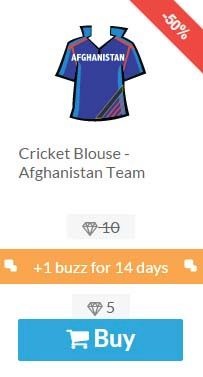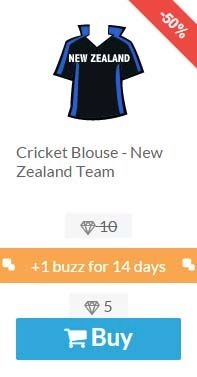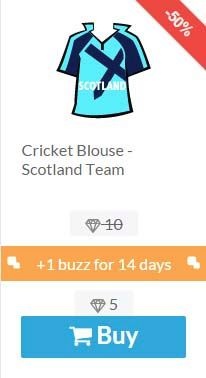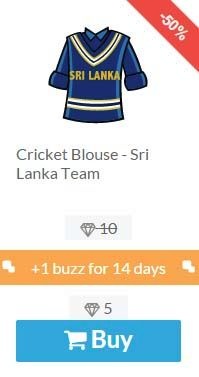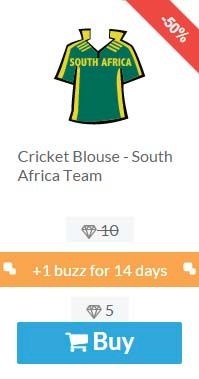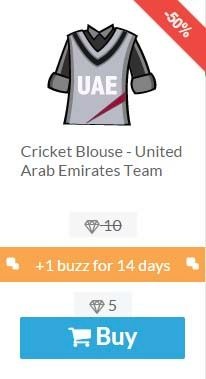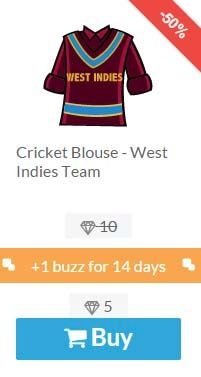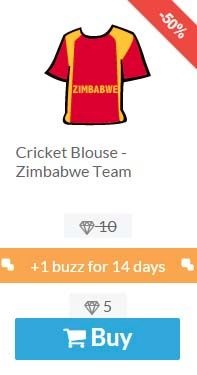 If you purchased all the cricket costumes, you will receive a total of +33 Buzzes and if it happens that you also bought the Red Heart Balloon, your total buzz bonuses will be +36!
Although, if you intend to purchase a lot of those items, you may need to expand your inventory slots to contain more additional items.