Mosque is the place of worship for all the Muslims and it is a very important buildings in the town or city. It is the center of attraction for all the Muslims. It stands for tea embodiment the religious for ever of the people.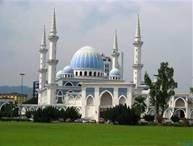 It have the noble value place to the whole world and many special prayers are read in mosque. In the mosque all the people combined together and worship of god with the depth of heart. As these places are very special, they ought to be very carefully looked after.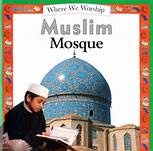 These places decide ministering to the religious need of the peoples , also serve as a common meeting ground. It is very essential that in that in mosques a calm and serene atmosphere should prevail. Mosque should be neat,clean and spirit can be engendered.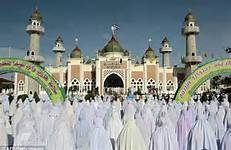 Where 1 may be able to hold communion with God and distributed. It is a pity that in Pakistan most of our mosque are far from being what they ought to be. Mosques are made for the prayers and a large number of people gathered together at the time for player , the present a very picturesque and spiritual scene.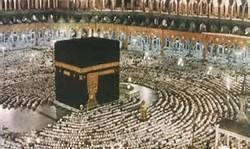 In mosques, great care is taken who made the place impressive and comfortable. Art is employee of such places in the service of religion, and this is the real function of art. From the religious places, you can judge of the beauty and artistic tastes of the people. Mosque must be keep clean and beautiful.