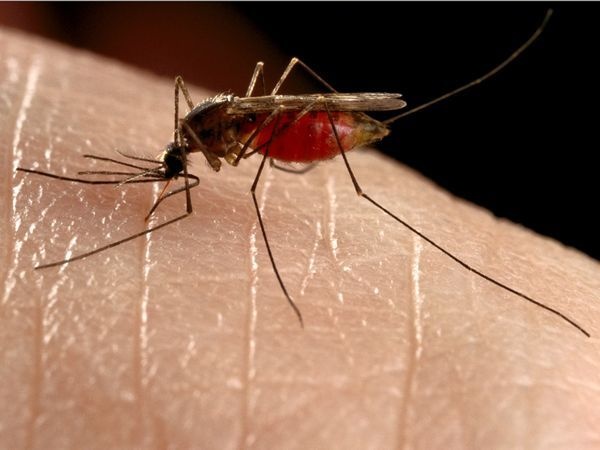 There are more than 3,000 species of mosquitoes, but the members of three bear primary responsibility for the spread of human diseases. Anopheles mosquitoes are the only species known to carry malaria. They also transmit filariasis (also called elephantiasis) and encephalitis. Culex mosquitoes carry encephalitis, filariasis, and the West Nile virus. And Aedes mosquitoes, of which the voracious Asian tiger is a member, carry yellow fever, dengue, and encephalitis.
Mosquitoes use exhaled carbon dioxide, body odors and temperature, and movement to home in on their victims. Only female mosquitoes have the mouth parts necessary for sucking blood. When biting with their proboscis, they stab two tubes into the skin: one to inject an enzyme that inhibits blood clotting; the other to suck blood into their bodies. They use the blood not for their own nourishment but as a source of protein for their eggs. For food, both males and females eat nectar and other plant sugars.
Mosquitoes transmit disease in a variety of ways. In the case of malaria, parasites attach themselves to the gut of a female mosquito and enter a host as she feeds. In other cases, such as yellow fever and dengue, a virus enters the mosquito as it feeds on an infected human and is transmitted via the mosquito's saliva to a subsequent victim.