Once I have read somewhere that Mexican women are the best of all women, and I want to talk about best Mexican woman in this post. I want to talk about amazing actress Salma Hayek.
Nowadays Salma is one of the most popular actresses from Hollywood, she is very rich and very happy, but let's remember how she started her career.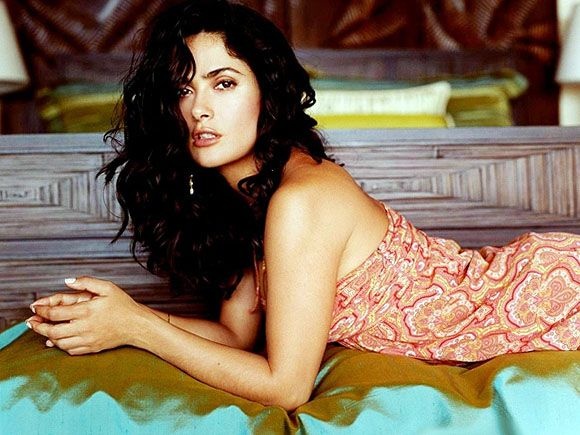 "Per aspera ad astra"
She was born in Mexico, on September 2 in 1966, yes, I know that she doesn't look like someone who is 51 years old, but she is. Her family was not very rich and she was not living with them, first she lived in one school and later she was living with her aunt in Texas. She went back to Mexico when she turned 17. She went to collage and she was a good students, so her parents were shocked when she decided to leave the college and to become an actress.
Her career had no so bright start, at first she was acting some smaller roles in some local theaters, she was very disappointment and she was thinking of quiting the acting career. But then, she got a main role in the television series called "Teresa". This series is actually an soap opera and it brought popularity in her motherland, but Salma wanted more than that. She shocked her fans when she decided to leave "Teresa" and to move to the Los Angeles.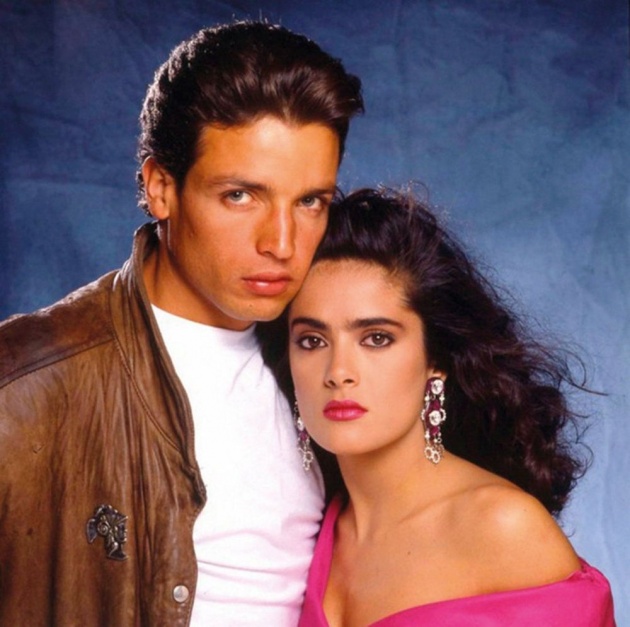 But, as the old proverb says "The one who risks is the one who wins", Salma risked everything what she got when she moved to LA, but she did it, she become one of the most popular Hollywood actresses of all times.
Why do we love Salma Hayek?
Because she is totally different than all other actresses in Hollywood. She is totally different than prototype of the perfect woman in 21st century, she has dark skin, she is short and she is not super skinny.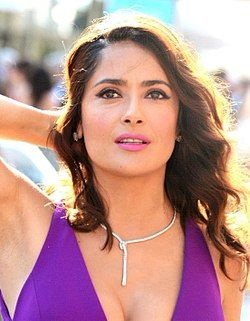 I think that we love her because she is full of positivity, she seems like she doesn't have any problem and like in her life everything is just perfect.
And we also love her because of her amazing roles in some of the most popular movies of all times.
We will always remember Frida
Salma had main role in movie about most popular Mexican female artist of all times. She played Frida Khalo in movie "Frida". This is really one of the best biographical movies and this woman definitely is one of the most interesting people in the whole history. In this movie we can see how big and strong Frida really was, and we can see that hot Salma can act a person that is everything except hot, in this movie we can see Salma in many various scenes, we can see sufferying and being happy.
And there is also an interesting story bout one scene in this movie. Salma had a mental breakdown while they were filming her sex scene, but she is very profesional and she finished the movie.
I personally mostly love "Frida" of all her movies, but she has many more great roles in many other very popular movies, which one is your favorite?
Which Salma's quotation is your favorite one, and why?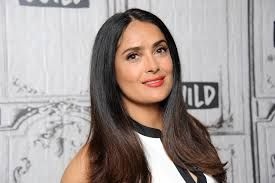 Salma has told many amaizng things, and here I made a list of a couple her qootations that I personally mostly love, let's begin.
People often say that "beauty is in the eye of the beholeder", and I say that the most liberating thing about beauty is realizing that you are the beholder. This empowers us to find beauty in places where other have not dared to look, including inside of ourselves.

Salma Hayek
I personally adore this one, it is great. I totally agree with everything what she said here. We all need to seek for the beauty all around of us but inside of us too, it is everywhere around of us, but it is always inside of us. Everyone should be the beholder.
If I go on a diet and work out I am always in a bad mood. I would rather be a little heavier and nice.

Salma Hayek
We do not all have to look 'perfect', and nobody can say that someone is pretty and that someone is not pretty. If we want to be happy we need to learn how to love ourselves. So, you do not have to be perfect, it is enough to be amazing. And you will be amazing only if you are happy, and you will be happy onlu if you lvoe yourself and people around of you.
I have tried my whole life to represent my Mexican roots with honor and pride.

Salma Hayek
We should never be ashamed of our culture and of our roots. Our roots are showing who we are and we should be proud of who we are.
I work hard, I make my own living and I love it. I like having financial independence.

Salma Hayek
Every woman should be independent and every woman needs to work hard if she want to has something in her life. Actually not only women, evry person has to work hard and every person has to be independent. I was working hard whole my life and whole my life I am very independent. And I can say that I am very, very happy because of that. It is a great feeling when you have your own money, your own house, your own car and you can do whatever makes you happy and there is nobody who can tell you what to do, where to go and how to live your own life.
I can say that she was totally right when she said this.
People, be independent, feeling is GREAT!
She has everything what one woman should have
She is very successful asctress, she is a loved wife and she is a great mother. She has one daughter, and once she said that she was thinking that she will never give a birth to a child before she met her husband, he changed her life and she decided to be a mother. It seems like motherhood is her best role and her favorite role at the sam time.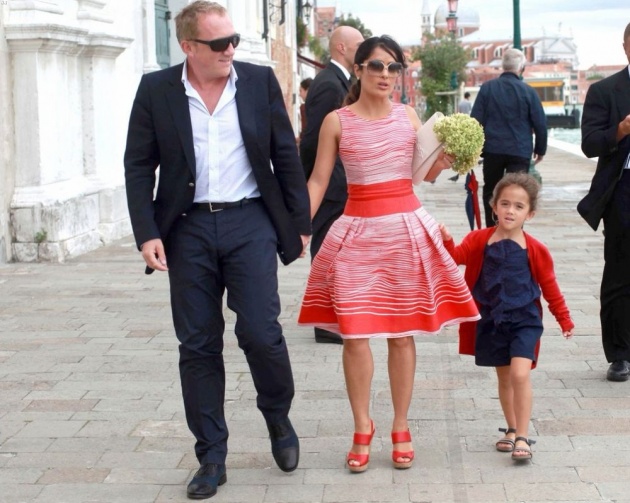 Be like Salma
Many times she said that she does not want people to dress like her, apply make up like her, has same hairstyle as her and be physically similar to her, she is always saying that everyone should be original, but I think that we should adopt some her attitudes. For example, if you are not skinny, you should not torture yourself in the gym to be skinny, if you do not have big breasts, you should not put implants in them, if you are short, you should not wear high heels all the time.
Point is to love yourself and to never give up on your dreams!
Love people around of you, be loved, work hard, play harder, be positive, get rid of negative things that are in your life, be proud of who you are, love yourself, believe in yourself...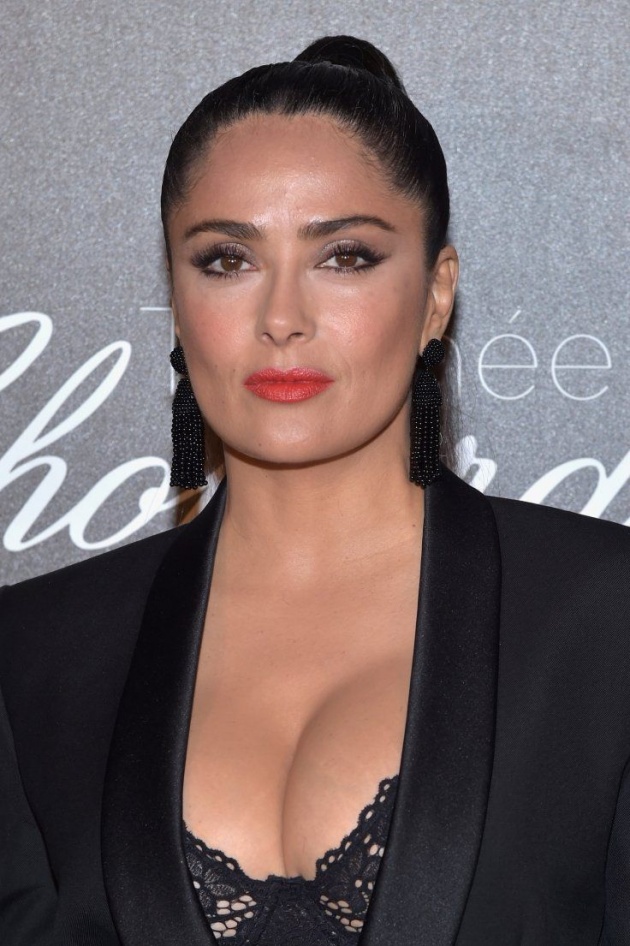 Maybe you are not a fan of Salma, but you have to confess that she is really amazing person!
Please, share your opinion about her with us in the comments below.