Motorcycle. Top 5 Movies
Easy Rider
A landmark in film history, EASY RIDER blew the studio doors open for more young directors than any film before or since, helping to create the wide-open climate that would lead to the production of many outstanding films in the 1970s. As its director, Dennis Hopper is usually given the lion's share of credit for the film's success, but the revelations of time suggest that the contributions of the late Terry Southern and, to some degree, Jack Nicholson have endowed the film with much of its residual power. Starring Peter Fonda as Wyatt (alias Captain America) and Hopper as Billy, it traces the hippie duo's adventures as they mount their seriously chopped hogs on a journey to find the real America en route to Mardi Gras.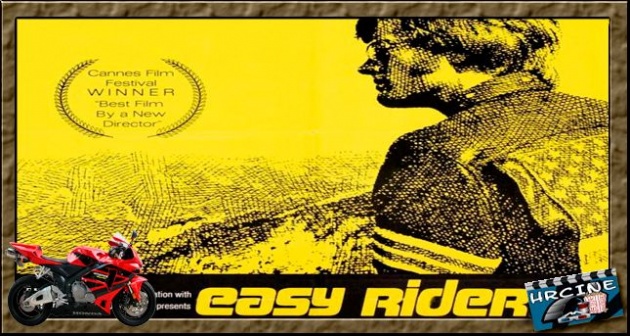 Quadrophenia
London, 1964. Two rival youth cults emerge - the mods and the rockers - with explosive consequences. For Jimmy and his sharp suited, pill popping, scooter-riding mates, being a mod is a way of life, it's their generation. Together they head off to Brighton for an orgy of drugs, thrills and violent confrontation against the rockers. Will Jimmy emerge a hero or will he be disillusioned by his way of life? "I don't wanna be like everybody else, that's why I'm a mod, see?" Jimmy.
The World's Fastest Indian
Born in 1899 in the small town of Invercargill, New Zealand, Munro longed to break through the barriers of provincial anonymity and make an enduring name for himself. After spending a lifetime fine-tuning his beloved bike, Munro headed to barren Utah in 1967 to fulfill his destiny. At an advanced age, he broke the world record for speed, setting one that still stands to this day.
Munro is now considered one of New Zealand's national heroes. Director Roger Donaldson brings his extraordinary life to the screen in this period piece with the same focused attention and enthusiasm Munro had for his motorcycle.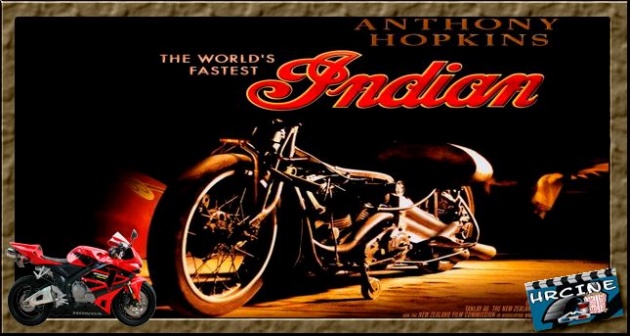 The Wild One
Cop-hating Johnny Strabler is recounting the fateful events that led up to the "whole mess" as he calls it, his role in the mess and whether he could have stopped it from happening. The Black Rebels, a motorcycle gang of which Johnny is the leader, cause a ruckus using intimidation wherever they go, with their actions bordering on the unlawful. On the day of the mess, they invade a motorcycle racing event, at which they cause a general disturbance culminating with one of the gang members stealing a second place trophy to give to Johnny. Despite not being the larger winning trophy, it symbolizes to Johnny his leadership within the group. Their next stop is a small town where their disturbance and intimidation tactics continue. Some in town don't mind their arrival as long as they spend money.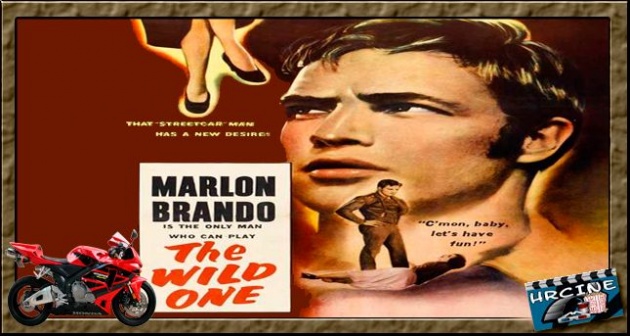 The Place Beyond the Pines
Luke (Ryan Gosling) is a high-wire motorcycle stunt performer who travels with the carnival from town to town. While passing through Schenectady in upstate New York, he tries to reconnect with a former lover, Romina (Eva Mendes), only to learn that she has given birth to their son Jason in his absence. Luke decides to give up life on the road to try and provide for his newfound family by taking a job as a car mechanic. Noticing Luke's ambition and talents, his employer Robin (Ben Mendelsohn) proposes to partner with Luke in a string of spectacular bank robberies – which will place Luke on the radar of ambitious rookie cop Avery Cross (Academy Award nominee Bradley Cooper). Avery, who has to navigate a local police department ruled by the menacing and corrupt detective Deluca (Ray Liotta), is also struggling to balance his professional life with his family life, which includes his wife Jennifer (Rose Byrne) and their infant son AJ. The consequences of Avery's confrontation with Luke will reverberate into the next generation. It is then that the two sons, Jason (Dane DeHaan) and AJ (Emory Cohen), must face their fateful, shared legacy.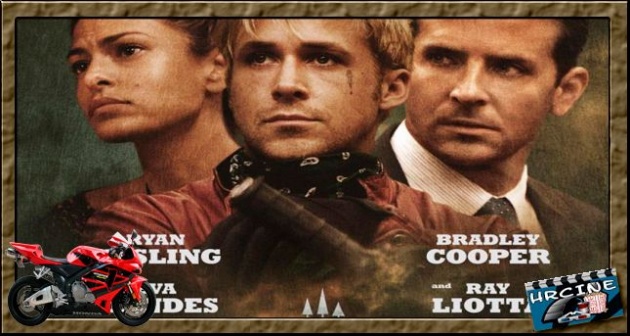 Motorcycle. Top 5 Movies. Created by HRCine (Historiasyrelatos3)