Mount Everest, also known in Nepal as Sagarmāthā and in Tibet as Chomolungma, is Earth's highest mountain. Its peak is 8,848 metres (29,029 ft) above sea level.[1] Mount Everest is located in the Mahalangur mountain range in Nepal.[8][9] The international border between China (Tibet Autonomous Region) and Nepal runs across Everest's precise summit point. Its massif includes neighbouring peaks Lhotse, 8,516 m (27,940 ft); Nuptse, 7,855 m (25,771 ft) and Changtse, 7,580 m (24,870 ft).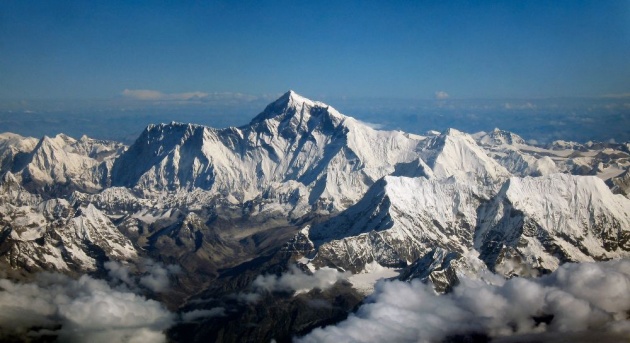 The first recorded efforts to reach Everest's summit were made by British mountaineers. With Nepal not allowing foreigners into the country at the time, the British made several attempts on the north ridge route from the Tibetan side. After the first reconnaissance expedition by the British in 1921 reached 7,000 m (22,970 ft) on the North Col, the 1922 expedition pushed the North ridge route up to 8,320 m (27,300 ft) marking the first time a human had climbed above 8,000 m (26,247 ft). Tragedy struck on the descent from the North col when seven porters were killed in an avalanche
Why Is Mount Everest So Deadly?
At 29,029 feet (8,848 meters), Mount Everest is the highest mountain in the world in terms of altitude. However, the tallest mountain is actually Mauna Kea in Hawaii, which measures 33,480 feet (10,205 m) from its underwater base to its peak, according to Guinness World Records. (Most of Mauna Kea is underwater.)
ltitude sickness, also called acute mountain sickness, can begin once a person reaches an altitude of about 8,000 feet (2,440 m). Symptoms include nausea, headache, dizziness and exhaustion. Many Colorado ski resorts surpass this altitude.
If climbers remain below 12,000 feet (3,600 m), they are unlikely to experience the more severe forms of altitude sickness, which may cause difficulty walking, increased breathlessness, a bubbling sound in the chest, coughed-up liquid that is pink and frothy, and confusion or loss of consciousness, according to the U.K.National Health Service (NHS).
Oxygen insufficiency is the root of altitude sickness. The barometric pressure decreases at high altitudes, which allows oxygen molecules to spread out, according to Dr. Eric Weiss, a professor of emergency medicine at Stanford University School of Medicine and founder and former director of the Stanford Wilderness Medicine Fellowship. At Everest Base Camp on the Khumbu Glacier, which lies at an altitude of 17,600 feet (5,400 m), oxygen levels are at about 50 percent of what they are at sea level. That drops to one-third at Everest's summit, which reaches about 29,000 feet (8,850 m) above sea level. [Infographic: Take a Tour Through Earth's Atmospheric Layers]
"The marked reduction in barometric pressure and oxygen you get has very deleterious effects on the brain and the body," Weiss told Live Science.