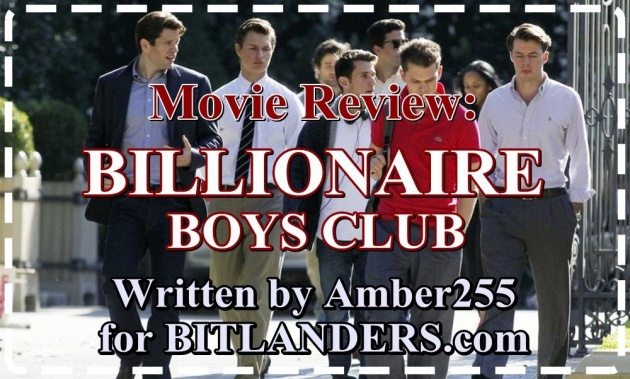 Movie BILLIONAIRE BOYS CLUB Review: a shiny but dangerous life of rich people
Photo credit: imovie4u.com Edition by Amber255 via Bitlanders.com
Greetings my dear readers! When the summer comes, not only the thermometer column goes up, indicating hot weather, but also the desire to relax and to open our wallets. Many are dreaming of how great it would be to have a moment to get into the life of a billionaire (or at least a millionaire). Not all dreamers are so ingenious and courageous to take and somehow implement it. However, the cinema offers these days one way how to become rich - a biographical drama thriller mix called BILLIONAIRE BOYS CLUB. And there is the movie review written by me after I watched this new movie.
The movie is a biographical drama thriller based on the true story of the early 1970's: two friends Joe Hunt (Ansel Elgort) and Dann Carney (Taron Egerton), surrounded by Los Angeles riches, decided that can get into the group that does not have a need to count their money, faster and without much effort than simply inheriting the parents' wealth (which their parents do not have). The plan was simple - to pretend to be rich, to convince all the even more wealthy friends in a profit of a fictive company. And when a solid investment comes to your non-existent business, you are rich! It was only a matter of time when this real story with an intriguing ending would interest Hollywood producers, and now, on July 27th, the new movie came to the cinemas called BILLIONAIRE BOYS CLUB.
It is a real story of the golden Los Angeles youth's greed and the desire for easy money with a bunch of the new Hollywood stars, directed by scriptwriter and film director James Cox.
BILLIONAIRE BOYS CLUB Official Trailer - Video Credit: joblomovienetwork via Youtube.com
The Short Story of the Movie
In 1983, Joseph Henry Gamsky, under the name of Joe Hunt after an accidental meeting with a school friend, decided to make a business in Southern California. Their interest sphere was finance and investment. Therefore, seeing the potential of their vision, they set up a closed BBC club (in the name of his favorite restaurant) that can only be accessed by wealthy parents' offspring. Soon, the offspring of wealthy parents got interested in his ideas and easy earnings potential. The Hunt easily gathered initial capital, and his activities went up.
The club was soon named as the Billionaire Boys Club due to the club's members position in the community. Joe's advertised way of earning that did not require any specific knowledge or experience, attracted the golden youth as honey attracts the bees. Of course, this was nothing more than an elemental classic Ponzi scheme, when new investors paid a lot of their money to old investors.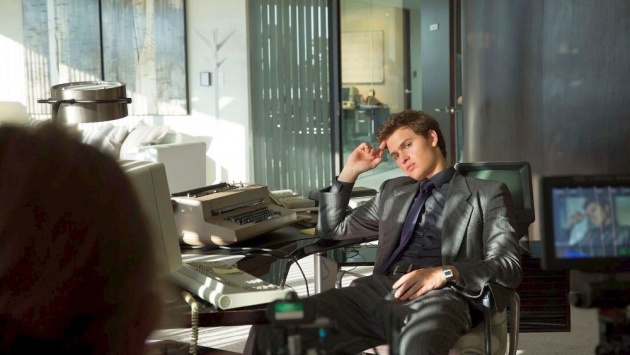 Film BILLIONAIRE BOYS CLUB - Photo credit: cinemaciti.ua
The club became extremely popular. Los Angeles's wealthy children swam in luxury and rejoiced in the successful investment business. Joe Hunt without much abuse, prudently accumulated his capital until one day it all stopped. The first malfunction, as usually occurs in such schemes, was neither big nor worrying. However, other malfunctions followed one another quickly and, without having time to understand or perceive what is going on, things became completely uncontrollable, and eventually ended in murder.
Created by the story, the movie involved the whole constellation of younger generation actors: Ansel Elgort, Taron Egerton, Emma Roberts, Suki Waterhouse, Billie Lourd, Cary Elwes, Kevin Spacey, Jeremy Irvine.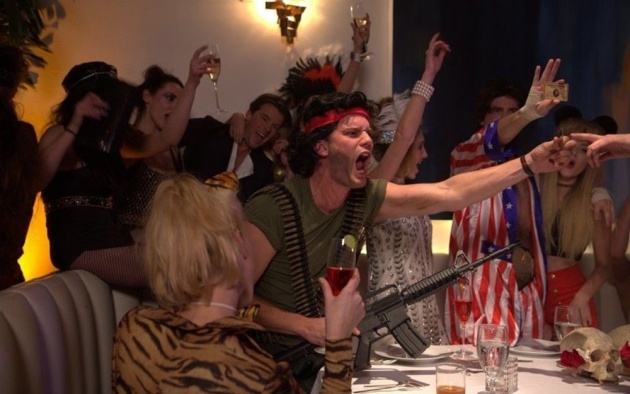 Film BILLIONAIRE BOYS CLUB Review - Photo credit: forumcinemas.lt
The Content of the Movie
Movies about financial affairs and various machinations that lead to fast cash often attract the attention of viewers. Such films are interesting because of the plot and the presentation of crimes, and for some people, such movie projects become a lesson for future works. That's why films as Wall Street or The Wolf of Wall Street are like a bible for people working with investment because many want to align themselves with the gurus in their area as those shown in the movies.
Therefore, as soon as I find out that another story about a similar character will be created in 2016, I was rejoicing, because such films are usually very enjoyable to watch due to an interesting storyline and tension that begins after something fails.
While reading my new movie review, check QUERLO CHAT:
But the waiting lasted, and instead of the premiere of the 2017 season, we had to wait another year for this film to see daylight. All because of the difficulty of finding a distributor in the United States, and later, after finding a potential partner, there was another incident - one of the main actors of the movie was accused of sexual harassment. All this affected the film's path to the big screen.
And now, after all the problems, the film finally came to the cinema. This is really fun because there are already hundreds of millions of blockbusters, which, without special effects and very hard-nosed heroes, cannot show any meaningful details that can enrich our outlook. Therefore, it is very fun when the repertoire also creates space for cinema projects like the BILLIONAIRE BOYS CLUB. True, this is not an original film project. In 1987, there was a television movie of the same name, which at that time did not receive much attention.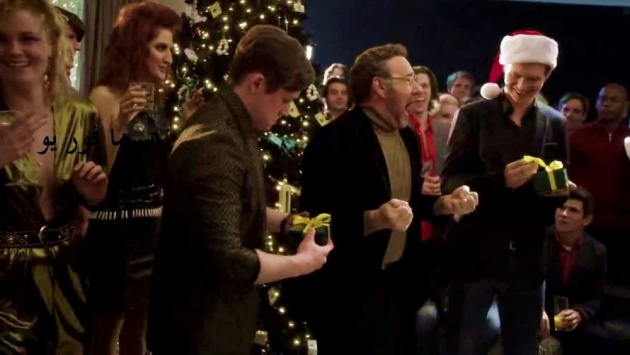 Movie BILLIONAIRE BOYS CLUB scene - Photo credit: cima4u.site
I do not want to tell a lot about the story of this James Cox's movie, because I can damage your preview, so I'll mention just the most important and essential details of this band that are worth paying attention to.
The film's venue is Southern California, and the period is the ninth decade of the last century. The wealthy drove the European cars, built luxurious villas, arranged entertaining parties, tried to get established in various spheres and, of course, snorting cocaine.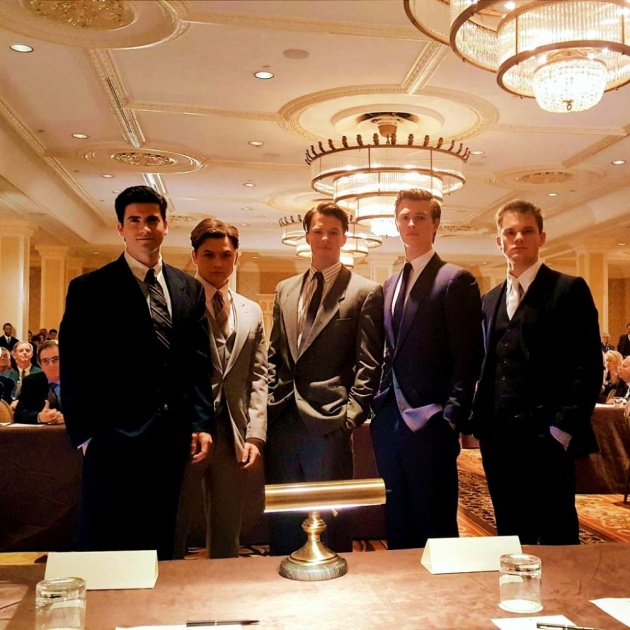 Biographical Crime Drama Billionaire Boys Club - Photo credit: imdb.com
That is why friendship and love cannot be completely spoken here, because where there is money, morality does not exist, and feelings are frozen. In addition, everyone is guided by the principle of a good friend who carries golden eggs. But some do not understand the very simple life-truth - the more you have, the more difficult it will be for you to lose everything. And when this happens, the true witch hunt begins, which is really interesting to watch.
It is also important that this film, the story of which is based on real events, is neatly arranged in accordance with all the rules of dramaturgy. There is a long introduction in which we see the path to the problem. There is a problem that overwhelms the hero's beautiful life. And there is a solution that can solve all the troubles.
In each of the stages of my narrative mentioned, the viewer is introduced to the heroes and their views on each other. With new achievements and new troubles, the heroes are transformed into completely different people than they were presented a few minutes ago. This enlivens the view and allows you to further deepen into the core of all of their problems - the greed.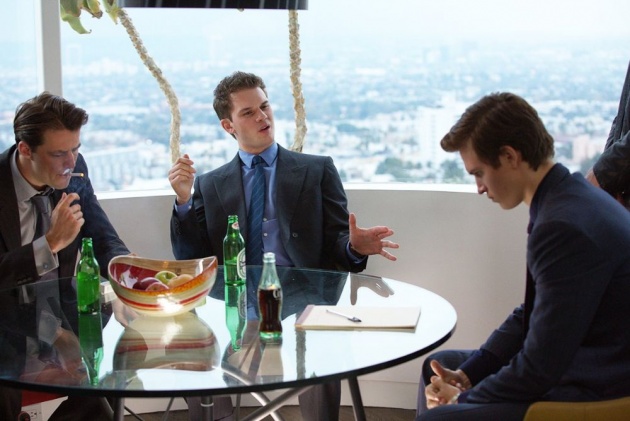 Jeremy Irvine in a Movie BILLIONAIRE BOYS CLUB Review - Photo credit: twitter.com
Of course, apart from the well-presented characters of the film that I do not want to talk very much about, a lot of attention is paid to the fraud and the machination of the main character of the film, Joe Hunt, which was the reason why he created the BBC.
We get thoroughly described the whole essence of his plan and the risk that can cost a lot, even life. Such storyboards instantly turn an innocent drama of wealthy youngsters into a tense narrative with thriller elements. And they really are there.
As always, without telling the most important movie surprises, I want to summarize what I saw. The movie is not boring at all. It is interesting and has an important sermon about light and fast money, as well as about greed, friendship, and love, who become hostages of a person who chases an extra dollar.
Emma Roberts in Billionaire Boys Club - Video credit: John via Youtube.com
The Technical Side of the Movie
Technically, the film is appealing to the eyes and ears for 4 reasons:
It is great thanks to the remarkably restored period of time, thanks to the cozy premises and street decorations.
It is great thanks to the colorful heroes costumes and trendy hairstyles of that period.
It is great thanks to the operator's work, which turned some of the film's footage into stylish looking images as if they had come from retro fashion magazine pages.
It is great thanks to the soundtrack that has been able to accommodate many hits, among which we heard David Bowie's song Let's Dance.
The Collective Work of Actors
It's very fun to see young and talented actors who have given the film energy and youthful charm.
Main Casting:
Ansel Elgort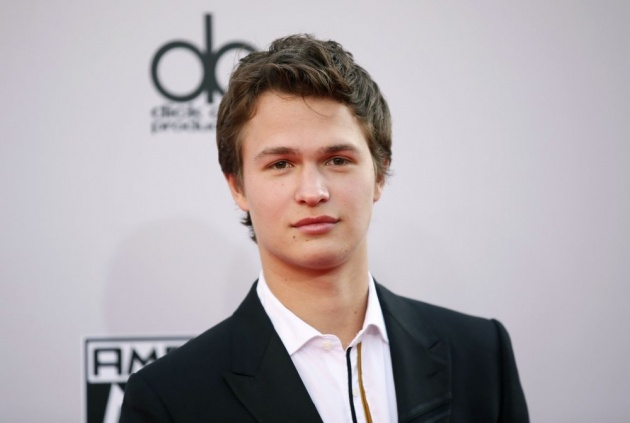 Ansel Elgort, BILLIONAIRE BOYS CLUB - Photo credit: free4kwallpaper.com
Taron Egerton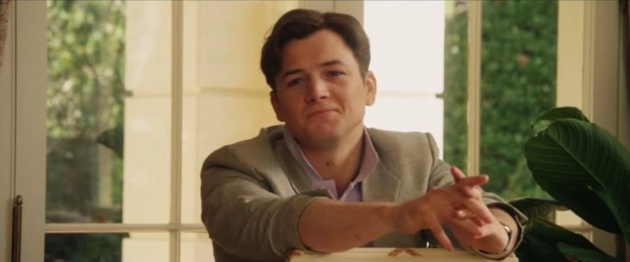 Taron Egerton, BILLIONAIRE BOYS CLUB - Photo credit: twitter.com
I particularly welcome Ansel Elgort, who captivated everyone in a wonderful action thriller movie Baby Driver a year ago, and also the well-known British Taron Egerton from the franchise of Kingsman.
Both of these guys coped with their roles just fine, and their tandem did not cause any discomfort as the chemistry was clearly felt among their characters. These are emotional and charismatic enough characters who have been carrying all of this band.
Kevin Spacey
We cannot ignore the talent of two Oscar winner Kevin Spacey, who has not been so successful in his personal life this past year because of the scandal about sexual abuse. I do not care what a man has made far away from the filming square because I came to appreciate his role, not his personal drama. He was a sign of this film and the whole meaning of this story, so just because of his appearance here the film gets a very big plus.
We don't condone sexual harassment on any level and we fully support victims of it. At the same time, this is neither an easy nor insensitive decision to release this film in theaters, but we believe in giving the cast, as well as hundreds of crew members who worked hard on the film, the chance to see their final product reach audiences.- Vertical Entertainment

Credit: filmschoolrejects.com
After the public scandals of sexual harassment last year, the actor rummaged from the highest rollercoaster down, lost all his contracted performances, and even a series of great popularity, just because of his elimination, decided to refilm the latest season with another actor.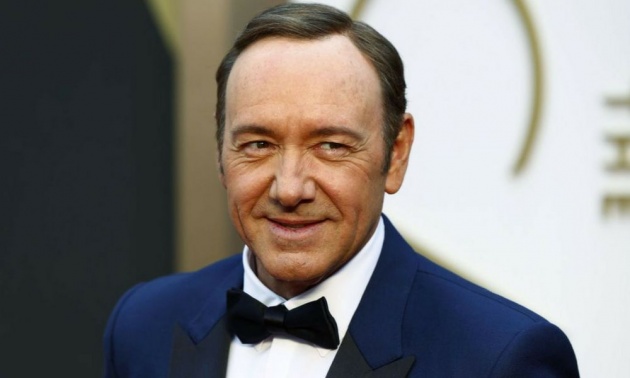 Kevin Spacey, BILLIONAIRE BOYS CLUB - Photo credit: edna.bg
Looking at his recent works, it seems like this movie is his first return to the big screen. Perhaps it did not last as long as expected such returns may take time, and, in general, he returned, but on that occasion, he received the role of Ron Levine, who was insane for money and smartly hiding his fraud (somewhat ironic).
The role was incarnated not bad, with madness or endless love for money.
In the end, we hope audiences make up their own minds as to the reprehensible allegations of one person's past, but not at the expense of the entire cast and crew present on this film. - Vertical Entertainmen

Credit: filmschoolrejects.com
Several famous faces appeared in the second plane roles. Such as Emma Roberts, Jeremy Irvine, and Ryan Rottman. It is a pity that their roles were so poor and unimportant that anyone could change them.
On the Final Note - Verdict
Even in 2010, there was the talk of plans to renew this story, which is becoming just a dusty memoir. Before taking the script, the film director James Cox did not give up on homework for a true story, and eventually decided that it would be the fairest way to see the story not of the perspective of the main character, Joe Hunts, but from the friend Dean Karny who had a great influence to the hunt and who boiled made all this mess.
The narrative does not give too many surprises; everything goes hand in hand in chronological order. And although without surprises but also without the manifestations of boredom - if not the interesting story itself, then the mood of the past makes you feel as if you were the partner of this fraud.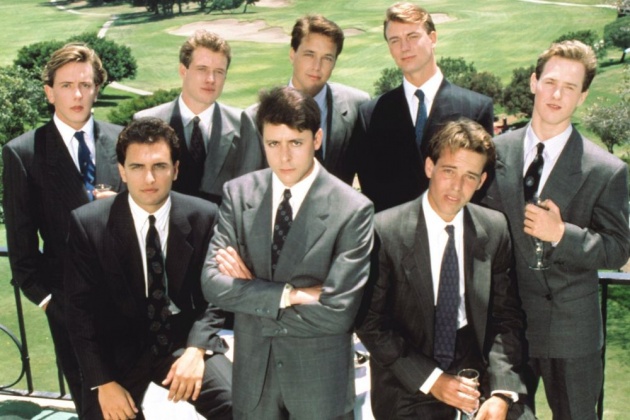 Main Casting of BILLIONAIRE BOYS CLUB - Photo credit: youtube.com
The movie ends with neon flashy titles that name the names of the creative group. After the film's preview, you get a similar feeling of flash: the story with a really blatant cast of actors, and the rhythms reminding past times return to mind again and again.

Although the hero did not end up happily in both real life and the movie, and the price he paid for being a quick millionaire was very high, it is really worth to watch such stories, and perhaps learn from them. Learn how to easily get on the stairs of a billionaire yourself. Just do not say no, after all, big money is attractive. If serious, never repeat such a story.
The BILLIONAIRE BOYS CLUB - the biographical crime drama that does not allow you to relax and keeps you in tension from the very first moments to the very end. The main trump cards of this movie are great actors and constantly moving an inexhaustible story with a spice of teaching moral.
All in all, Billionaire Boys Club is definitely worth investing your time in. Should be required watching for public figures who once had everything, only to lose it all after getting in trouble with the law over huge financial scandals.

Credit: star2.com
Have a fun watching!!!
***************************************************************************************************
Thank you for stopping by and reading my blog.
2018, All Rights Reserved.
You are very welcome to join Bitlanders and share your valuable knowledge and opinion.
***************************************************************************************************
You can check my other blogs with movie review:
1. TRUTH OR DARE movie review: a movie that failed to take full advantage of its enormous potential
2. Movie SICARIO: DAY OF THE SOLDADO Review: brutal and cruel continuation
3. Movie A QUIET PLACE review: the terrifying silence works on your nerves
4. Movie HEREDITARY review: The Most Horrific Movie This Year
Come back to find more...
***************************************************************************************************