It was the weekend, and usually, after work week I and my boyfriend have a habit to enjoy some activities outside the home. This time, we went to the cinema, and after the movie, we visited one little cute cafe for having a late dinner here. The new movie GRINGO was presented to our country only from the 9th of March. We heard good reviews, so we decided to watch it as soon as possible.
First, I wanted to write a review about this cafe as it was so cute that I made a lot of photographs, and till impressions did not evaporate, I wanted to describe my feelings and express my opinion. But my boyfriend stopped me. He asked what the value would have such review of the little local cafe? Who will ever read it? Who will ever search online for the review about a little local cafe? Will anyone from all around the world rush to try it? He said it will be a useless review.
Movie GRINGO trailer Video credit: Movieclips Trailers via Youtube.com
I do not know, may he is right. But I saw that others add such reviews in Bitlanders and were rated enough good. Anyway, I will listen to him this time and instead will write a movie GRINGO review that we have watched last weekend. Such review may be useful for those who still did not watch this new movie GRINGO. And it is not a local movie.
GRINGO Movie Review: Crime Comedy Full of Sarcasm
The Australian scriptwriter and director, actor and producer Nash Edgerton is well known in a short film industry but this time he presents new movie GRINGO. It's a very attractive crime comedy, which epicenter of action becomes the drug cartels in Mexico. The producer presents his movie together with "Amazon" - with each year, it is increasingly developing own film industry.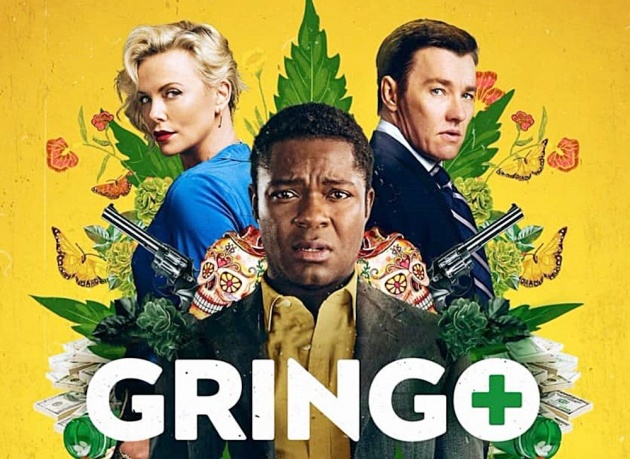 Poster for the movie GRINGO Photo credit: vimeo.com
The content of the movie GRINGO
When more and more American states legalizing marijuana, the active businessmen Elaine and Richard have created the idea of producing grass pills. After getting an investing, the couple decided to go to Mexico to make the pill there because it's cheaper there. And in Mexico, with a recipe for tablets and a task to oversee production, they send out a reliable employee Harold with gentle manners...
The poor Harold falls into a completely unfamiliar, alien and frightening environment. And when it comes to rumors about the profitability of the new formula of a marijuana tablet, he gets into the center of many most diverse, interesting interests. To fool in every step trying colleagues and competitors; Mexican criminals, drug barons, international mercenaries, and murderers... All of them - for one purpose: at any cost and means to catch the Harold, and if not completely get him, at least get a piece of such a tempting chemical marijuana pie.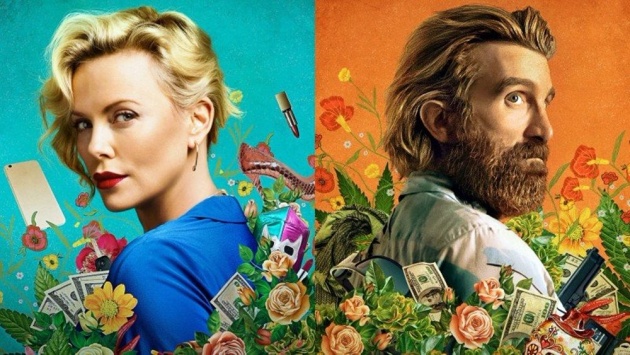 Movie GRINGO artists Photo Credit: anakhatiiir.blogspot.com
Dealing with very important matters in his office, Richard Rusk gets a corded phone call that completely unfixes him. At the other end of the call is his good friend - Harold who now is in a great danger in Mexico. Richard has to gather five million dollars in a few days, otherwise, his buddy will be sent to him in pieces. Thinking of all the possible opportunities, Richard makes a plan which will cost him less stress and money...
There are not so many plots of crime comedy about drugs, dangerous criminal organizations, and various strange people who fall into unbelievable situations. Especially recently, when comedy shows about parties and the youthful life dominate the cinematic screens, which feel very cool when using unauthorized preparations and getting into a coma state.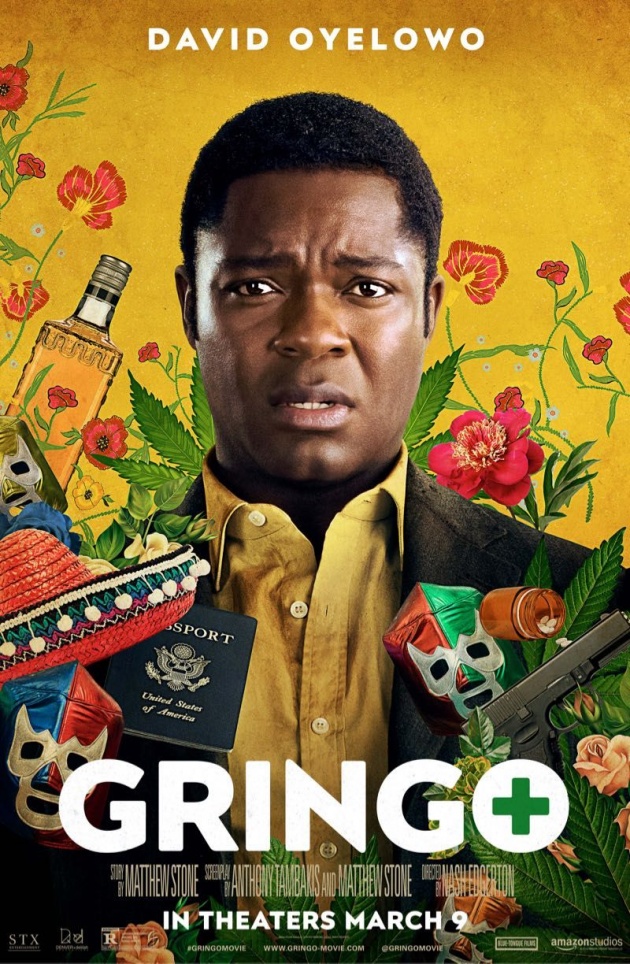 Movie GRINGO character Harold Photo credit: anakhatiiir.blogspot.com
Therefore, it is not surprising that every time a new crime comedy is created, which at least is not as primitive in a story as many contemporary comedy films, we rush to the cinema as such movies become a real luxury for fans of subtle humor. In this genre films that combine the themes I mentioned above, I could mention only a few movies I watched before and I would add the work of director Nash Edgerton to this little list, as he has surprised us for real.
The biggest trump card of this film is the general storytelling. It's a story that in a halfway through the film allows viewers to grasp the whole truth about the main heroes and their criminal activities so that we can grasp the scale of crimes and who is who.
So about the story itself ... It consists of several mini-stories that are very closely interrelated, although it's really hard to put all the ends together so that we have a clear final of the movie. It's even more involved with the watching because you do not know what one can expect from filmmakers who are joking with us all the movie time. I'm not saying that this is a perfect script that does not have any holes. There are some places where you can predict some moments that seem should be surprising, but they do not. But they are so insignificant that we should not worry about its insertion into this extravagant story.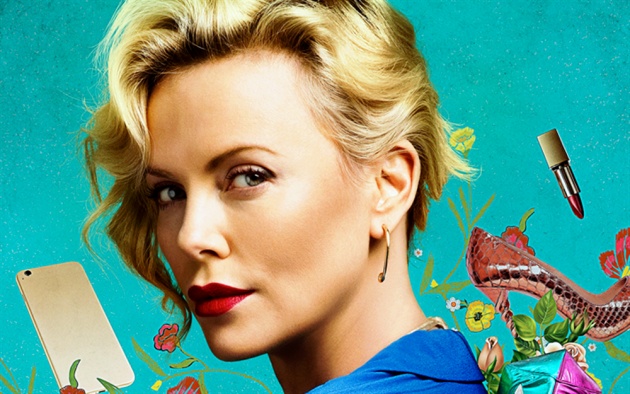 Elaine - Charlize Theron Photo credit: wallpapersden.com
In addition to the attractive storyline, the film allows you to feel good for the comical moments that are very numerous here. Starting with great dialogues that are capable to make you laugh, the fatty speaking of some characters and ending with curious situations that are exposed by all who are not lazy.
There was made fun of a lot of stereotypes about white and black people, religion and mocked some authorities of the criminal world. Everything was presented very accurately, and most importantly, witty so that spectators who are not too fond of stereotypes could laugh.
All this, of course, would not be possible, if not very expressive and attractive heroes. Everyone in this film has radiant charisma. Particularly sexy and determined Elaine, who has become my personal favorite of all this band. This is an interesting and most importantly well-revealed character who clearly portrays a strong, yet fragile woman.
Of the other heroes who also fall on the eye - the main character of the film - Harold. He is comical, his manner is strangely captivating, and he himself plays the role of a typical good-hearted loser, exploited by everyone who only sees his weaknesses. Of course, he's not alone such here. There is another funny hero, Mitch, who is portrayed as a brutal and ruthless member of the Special Forces. And he's that way, but when he gets to know Harold, things change.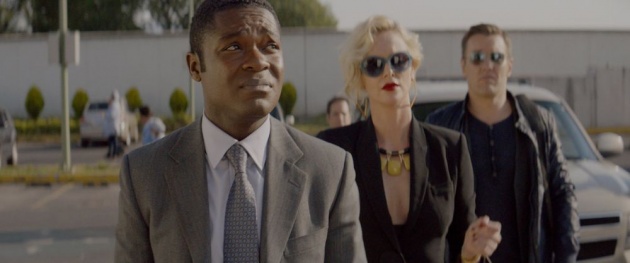 A scene from Nash Edgerton movie GRINGO Photo credit: socialnews.xyz
The main bad personas in the film are also interesting. There are several of them here - everyone thinks differently, but they all have one goal - to use and get rid of Harold. It's the most fun to monitor their manipulation techniques, which are different but very effective. Unfortunately, I cannot reveal who they are, because it will not be fun to watch this story in the cinema then.
There is not much action in the film, but it does not hurt. It is not important here, important is the story of a screwed storyline. However, there was no shortage of violence and violent moments presented to us. But may we should not be surprised about it. Let's not forget where the movie is going and what the main hero is going to face.
To sum up, I can say that this is a very serious criminal comedy that will not become a classic of the genre but it does not seek to do it. This is a positive and a really funny movie that does not let you get bored for two hours of watching because it's just fun to watch the adventure of some heroes and how the unsuccessful journey to a saturated by crimes Mexico will end.
The technical side of the movie
From the technical aspects of this movie, I would highlight the fairly good heroes' makeup, the overall decor, and the excellent environment. The film was partly filmed in Australia, which is why great respect for the director and his team that he succeeded in restoring the dangers of Mexico in his homeland.
The camera work is also great. It was worth watching all the shooting, catches, and violence-perpetrated moments of the film, which allowed one to perceive the unspeakable cruelty of the Mexican cartels.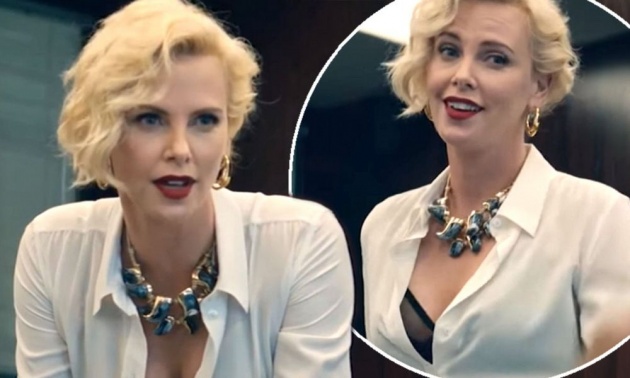 Crime Comedy GRINGO Photo credit: dailymail.co.uk
Music in the movie is also very funny and giving easiness to the whole story. Still, the atmosphere of a little tension here also has its own weight in order to make the preview look even livelier.
The video editing is precise, so it's hard to predict who's going to kill whom, and who will betray and become the winner right up to the end of the movie. Audio editing is also good quality. In some places in the movie, I even jumped in, because the shots were so good that I felt like someone sneaking next to me and hit the trigger.
The collective work of actors
Film star - Charlize Theron. This woman is well suited to fit into strong and sexually explicit coquettes that always get what they want. Both the performance and her image in this film were impeccable.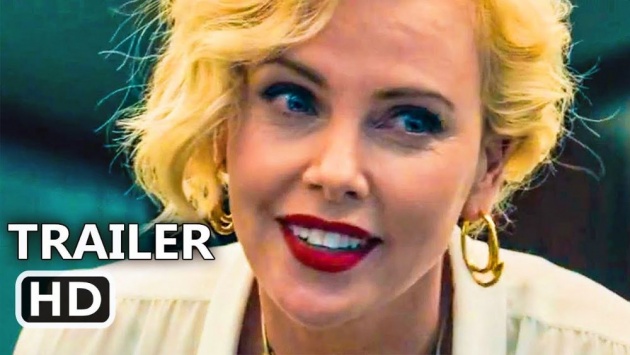 Charlize Theron in GRINGO Photo credit: trailercore.com
David Oyelowo, the star of the movie Selma, performed well in Harold's role. He was various here - and cowardly, and witty, and heroic, and upset. A totally fun character, making you worry about him. Sincerely, I humanly worried about Harold, who was radiating such positive energy that it was simply impossible to hate him.
On the secondary roles, we can see the director's brother Joel Edgerton, who rarely disappoints by his choices in cinematic films. His role of Richie very well revealed one of the most striking human stereotypes that often happens in our path.
Sharlto Copley from the Republic of South Africa can boasts by his memorable performance also. He played great. In other roles in the film, you can see Yulia Vazquez, Kenneth Chow, Alan Ruck, Amanda Seyfried, Thandie Newton and Harry Treadaway. I would say a rather solid actor ensemble, which does not let you feel disappointed even for a moment.
GRINGO Official Trailer ONE Media via Youtube.com
The Final Word
GRINGO is a crime comedy about a loser with a lot of fun and very funny moments, which, due to his goodness, finds himself in extremely unenviable situations that are overwhelmed with total unexpectedness and cruelty. The film in addition to positively radiated energy also admires by charismatic actors, great and non-banal dialogues, accurate and full of laughter, sarcasm and stereotypical jokes, as well as thoughtful thoughts about friendship, love, and dedication to work, which can sometimes cost a life. The film ensures a lot of misunderstandings, intrigues, quarrels, accidents and other dangers. It's for sure not boring movie worth your time.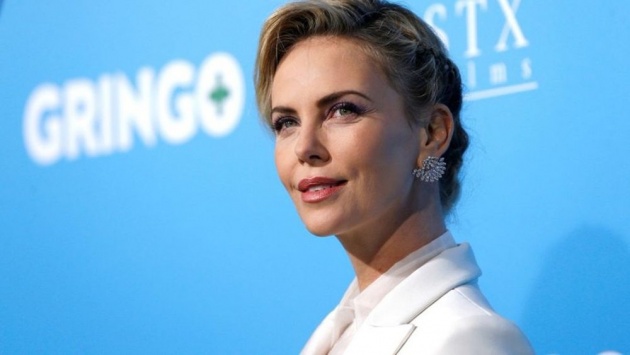 Charlize Theron in the role of Elaine Photo credit: expertjoints.com
I also hope that did not reveal too much about the movie as you may lose interest to watch it. It is always more interesting when you do not know how the movie ends, you feel more excitement while watching.
I end my GRINGO movie review on a positive note - Have a fun watching!!!
** Thank you for stopping by and reading my blog.**
**Come back for more.**
**2018, All Rights Reserved. **