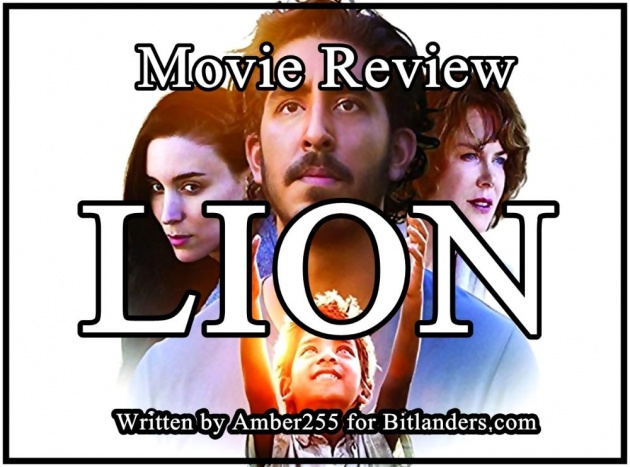 Movie LION Review: Long Way Home - Photo credit: imdb.com, Edotion by Amber255 via Bitlanders.com
This time, a movie review of LION. It is not a new film; it appeared in 2016, but such movies never lose its value, and it can inspire us to start this year having more dreams and more determination. It so happened that yesterday evening I watched it again. Because the first time I watched it on TV and was not fully concentrated on the preview. And I cannot resist writing a review. To six Oscar-nominated biographical drama LION has a base of a real, unique, and incredible story about a man who searched for his own home.
If Garth Davis LION's screen would not show a note - based on real events, viewers would be blatantly surprised, talking that director thickens colors, and such cannot happen in life. It turns out, it can happen, and even more sorrowful, more unbelievable than the Hollywood screenwriters' drafts.
Once in awhile, a movie comes along that is so touching and sincere, without a moment of false emotion or manipulative self-indulgence, that it establishes squatters' rights and moves into your heart to stay.

Credit:.metacritic.com
It's a touching movie about a long way home. In fact, losing such a young child, and then finding it is a very scary topic and very exciting for every mother. We have a lot of films on this topic. But what distinguishes many other films from the LION is the fact that here we see the sufferings and attempts of Saroo to find a home and his family, while in other films, it was the torment and the searches of mothers. This is also very deep, and from some scenes, the heart was simply torn to pieces.
The Short Story Of The Movie
1986, North India. Guddu (Abhishek Bharata) with his younger brother Saroo (Sunny Pawar) helps his impoverished family delve into the trash and collect everything he finds. One evening, Guddu and Saroo get lost with each other at the train station. Saroo is trying to find Guddu but suddenly finds himself on a train that moves him for thousands of kilometers to Calcutta. Far from home and family.
LION, Trailer - Video credit: movieclipsTRAILERS via Youtube.com
Getting out of the train, Saroo, without paying the local language and forgetting the name of his native town, suffered a life on the street until he got into an orphanage, and lonely he will eventually be saved by a couple from Australia Sue (Nicole Kidman) and John Brierley: these people adopted Saroo and took home to Australia. Then they move to live in Hobart City in Tasmania, away from his native home.
The loving adoptive parents gave Saroo a beautiful childhood, but the longing of the first home never let go of the boy's heart. After 25 years of unfortunate lost in a train, Saroo determines to find a family that has been lost for many years.
Having nothing more just the meager childhood memories and with the help of Google Earth, he decided to travel all the Indian train stations as long as he will get to the place where he once lost. Just he does not know if someone is still waiting for him?
Stubborn Saroo search takes up to six years of desperation and hope.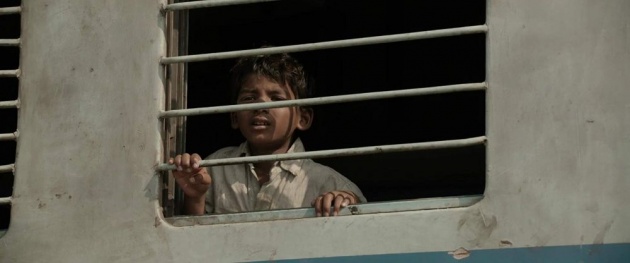 Sunny Pawar in LION - Photo credit: twitter.com
The Content Of The Movie
Before watching this movie, I got familiar with the first source - Saroo Brierley's book Long Way Home, which didn't impress me very much because of the very monotonous narrative style, so I really hoped for the movie, especially when it got six Oscars nominees, including the best film of the year, the script, and the secondary actor. And in this case, expectations were fully justified, and the flair did not deceive - it was one of the best film projects in the United States in 2016.
The film consists of three parts, which form a rather interesting and inclusive foundation of the story, which even after the end of the film is able to not leave the viewer out, giving him a lot of thought for reflection. And it's really amazing when such a simple at first glance film carry so many good and positive emotions, sorrowful and endlessly sincere.
Considering all Oscar nominees of 2016, it is the LION that is the only drama that succeeds to fascinate by its non-oppressive content, which cannot really be said of such heavy social films as Manchester by the Sea, the Moonlight or Fences.
The first part of the film, or more fairly, the introduction to this story, presents the unimaginable situation of the main character of the film, where he gets accidentally. In the journey of the five-year-old boy, we see an extremely realistic social situation about public indifference. That's the way the director is trying to show how people are indifferent and alien to other people who need help.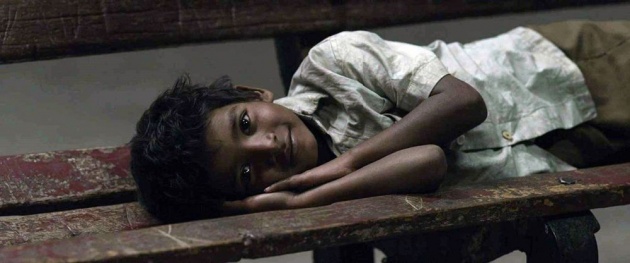 Movie based on true story - LION - Photo credit:
And that's just one side shown. The other is a slightly different approach to humanity, which has not yet disappeared in this merciless and cruel world. That is why thanks to the good people, we still have the hope that humanity will improve for the better: the parents adopted Saroo and wanted to give happiness to a disadvantaged child. And they did it because they opened the door for the poor child to a completely different life.
Then we already see a life of Saroo after twenty years. A very interesting part of the film that shows that in the hands of good parents a child can grow into a decent and respectable person who has a serious goal in developing ambitious looking plans for the future.
In the midst of the film, Saroo's psychological portrait, his love for parents, especially to his mother, is also presented, as well as an interesting-looking relationship with a brother who, having failed to adapt to a civilized-looking society, has become a problematic burden to his parents. What's most able to enchant on the second side of the film is how an adult man reacts to his past, who has not been ashamed of his lost home in India and his loving mother. The memories that Saroo lives on making us feel even more sorrowful, thinking about a situation that can happen to every person.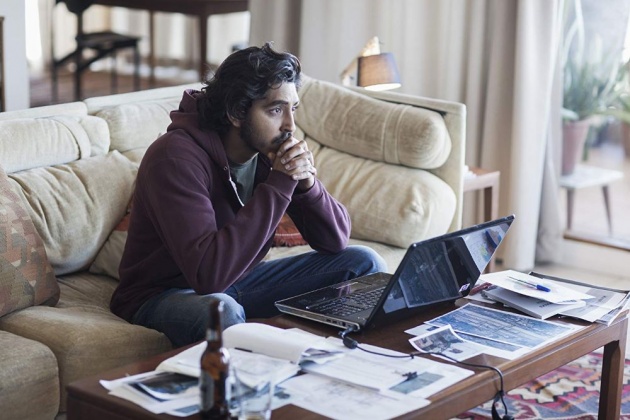 Movie LION Review: Long Way home - Photo credit: twitter.com
The last part of the film shows Saroo's trip to India and his searches for lost family, which ultimately brings him to where his home was - to India. And this is not a spoiler of the storyline here, but the fact, which becomes the nail of the film. His arrival in India becomes the biggest intrigue of the film, which reveals itself gradually, giving the viewer great excitement and no less pleasure in watching the movie end. I will not hide, I did not hold the tears, because it was just too sensitive. Thanks to the director who managed to create something more than a simple drama about returning home.
Talking about the romance line developed between Saroo and Lucy, we must admit that although chemistry between these two actors is clearly felt, we will not see any of their kisses on the screen. Dev Patel and Rooney Mara revealed an intimate relationship by subtle hugs. Kisses in Indian cinema have long been considered unacceptable and, thanks to strict censorship, such scenes have hardly ever hit the screen.
In recent years, the kisses have been increasingly seen in Bollywood films, and promotional film campaigns use this (still provocative) gesture. The LION's creators have decided to keep up respect for the long tradition of Indian cinema culture.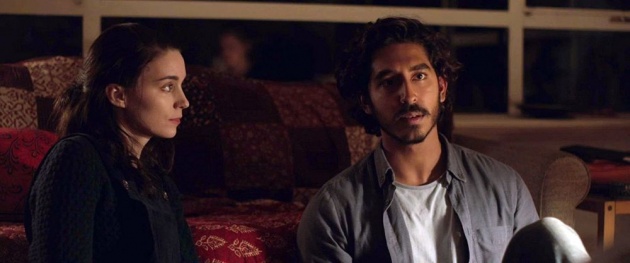 Movie based on true story - LION - Video credit: imdb.com
The storyline of the film is glamorous, not boring, and involving a viewer from the very first scene of the film, so it's fun to watch the movie not counting the time, and the tense atmosphere doesn't come through the two hours of showing this film. A truly inspiring, humanly, and lively film; such projects are a rare thing in today's cinemas.
To be honest, the movie part with young Saroo made a stronger impression on me than the one with adult one. We see India in all its beauty, without all its exotic and tourist scenery. Dirt, poverty, overpopulation - that's all here. The second part is the story of a man's obsession. Saroo rushes to the almost impossible task - to find among the heaps of Indian stations and just small platforms exactly the one which he had once left. Yes, he now lives in a pure and civilized Tasmania. He has a girlfriend, and there are loving adoptive parents. There is even a strange and unsociable brother. But the wish to find his real family, which is probably still waiting for him, is stronger than the wish to live peacefully.
And this story, the author wants to answer the eternal question: why? Why are people who are already happy in foster families so want to find their real family? What forces them do it? After all, no one knows to what can lead all these searches. Will they be happy after that? What is it - the thirst for knowledge, the request of relative's feelings or child's duty? Do not rely on direct answers. It is simply the story of a person who has experienced all this on his own experience.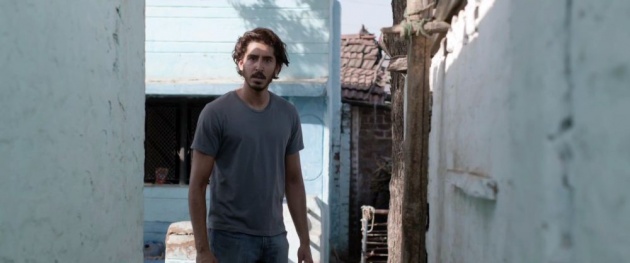 Australian films - LION - Photo credit: imdb.com
The Roles Of The Movie
I also admire the heroes of this film, who are very interesting, earthy, and quite accurately depicting several layers of society where Saroo, the hero of the story, lived. And here again, the director of the film appeals to the power of humanity by presenting several truths about good and love.
No matter where you live in - whether you are well-off or a day-to-day fight for a bigger piece - you should always stay a human. And that man becomes a mother - both biological, which gives her child the last food, and women adopted Saroo, giving him a new home and education. The mother's power here is limitless, so with tears in the eyes, you can watch the women' devotion for the sake of their child.
Saroo Brierley : [leaving phone message] Hi, mum. I know you will be sound asleep. I just want to say that I'm safe. Safe and all the questions have been answered. There are no more deadends. I found my mother, and... she thanks you both for raising me. She understands that you are my family. She's... happy, just knowing I'm alive. I found her, but that doesn't change who you are. I love you mom... so much. And you, Dad. And Mantosh. Saroo!

Credit: imdb.com
And Saroo understands that. Therefore, it becomes a very bright and positive character, who is able to win sympathy of all viewers.
Nicole Kidman plays Saroo's mother - an old, tired, but unconditional devoted, even when adopted but not less loved children retreat or insult. Her character is close because she is real: It is enough one glance of Nicole Kidman to hear your own mother's voice and the legendary phrase of all moms: I'm not angry, I'm just disappointed.
Adoptive parents look charming with their philosophy and attitude to life. Yes, they are not given a lot of time, but from this, they are no less well done with the atmosphere and plot's creation.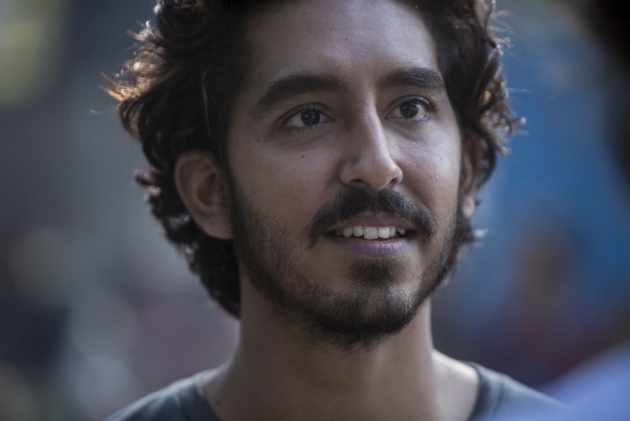 Dev Patel - LION - Photo credit: imdb.com
The Technical Side Of The Movie
This great and inspiring drama has a very strong musical accompaniment. Each musical composition allows you to immerse yourself in this exciting narrative comprehensively - to experience the heroes' experiences while playing quietly and well-targeted music, and to go with Saroo into a journey of unknowns in India in search of lost family. The duo of composer Volker Bertelmann and Dustin O'Halloran were nominees for the Best Soundtrack Award at the US Academy of Arts and Sciences.
LION SOUNDTRACK, a long way home - Video credit: Grandi Musiche via Youtube.com
The work of the camera does not look bad either. The Indian landscapes, the rain of the heroes emotions and, of course, marvelous landscapes, make the film a colorful looking pleasure for the eyes just from the visual side. Everything in the film LION has such rather cold shades. Even in India, where you expect something warm and bright, a very uncomfortable feeling remains.
Video editing works are perfect here too. Everything in this story is especially good so that no scene fades and fails to cause discomfort during the review. The same I am thinking of sound editing, which did not stand out with strong sounds even in very dramatic movie scenes.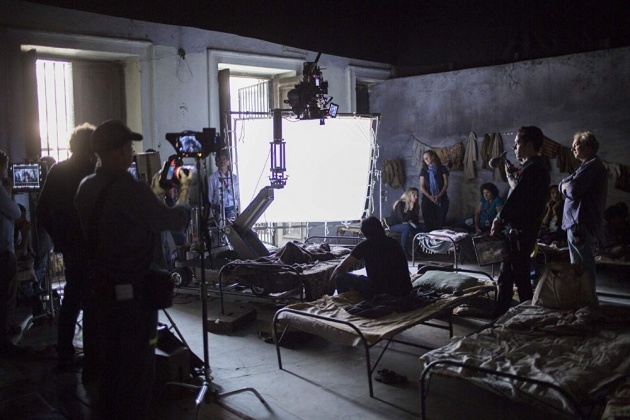 LION filming works - Photo credit: imdb.com
The Collective Work Of The Actors
The actors in this film have done great work, so it's no surprise that the film got two Oscar nominations in the categories of supporting actors.
In the film, created by true history, is starring Dev Patel, the star of the Slumdog Millionaire, the Oscar winner Nicole Kidman, and two Oscar nominees Rooney Mara. First of all, the actor Dev Patel has turned out being in a completely different role than ever before. It is no longer a boy, but an adult man who has demonstrated his full talent by playing adult Saroo. A wonderful performance that really deserves the award of the US Academy of Cinema and Science.
Dev Patel in LION has once again proved his acting abilities. I have read in an interview that Dev Patel admitted his film colleague being so sympathetic to him, that he even forgot his lines of text when he looked at Rooney. Rooney Mara added even more charm, but at the same time, prevented her from appearing as a very talented actress.
Nicole Kidman surprised us no less. In recent years, she did not particularly shine by her played characters. The actress Sue Brierley's performance brought her the fourth Oscar nomination, which she was really worth for. It is a deep, serious, and a thrilling character which saved Saroo's life with the kindness, spread by her.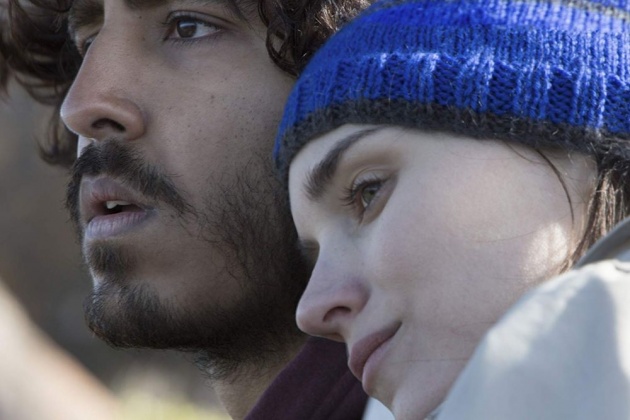 Biographical Drama LION - Photo credit: alcorisahoy.blogspot.com
The film also features the film's 300 stars David Wenham and the film's debut, Sunny Pawar, who played young Saroo. True, the boy appeared very convincing and surprised me. It is a strong debut. Sunny Pawar is a little genius. You have to be incredibly talented to play like him. Usually, children in the cinema still experience inexperience and naivety, and their eyes shine playfully, that for the role of a starving slum child is not exactly a suitable role.
Sunny had it all as if he really was a poor boy who had lost his mother. He did everything ingeniously: he ran, called for help, looked with hungry eyes at a dinner at a guy's cafe, brilliantly caught yellow butterflies. Garth Davis was damn right when he took this particular child for this role.
On The Final Note
LION is an inspiring story about loss, self-search, and the infinite importance of the family. The film will offer you a real cocktail of emotions that make you live with the heroes, weep and laugh together.
It's a drama touching to the depths of the heart but completely not oppressive. Its main purpose in carrying an important message to the viewer is not only an inspiring journey to the home but also humanity's promotion in any social layer of society regardless of nationality.
The story itself leaves no one indifferent. It is written by life itself, and life is known to be the best screenwriter. All the time you ask yourself the question: well, why did this happen? Where is the justice? Why can't anything change? There are so many children lost in the world, and many of their children are victims of insane adults, which do business with children. Saroo was lucky; he was a real lion. But not everyone is so lucky.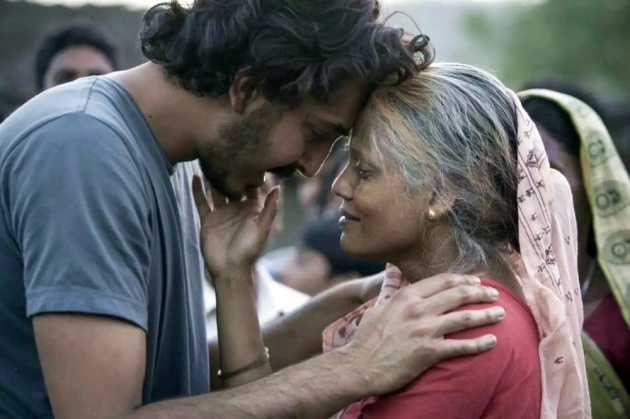 Final scene of the film LION - Photo credit: victorstarmovies.blogspot.com
The film LION is worth to watch it. To see the other side of the coin, open the door to another world. The problems of a Western person are often nothing, especially compared to what these children have to worry about. Children are defenseless and need adult help. But there is nobody to protect them.
This strong narrative, which often forces us to contemplate and think about the mistakes of life, is undoubtedly one of the best film projects of the past years, which has been deservedly nominated by the US Academy of Arts and Cinema Awards.
Wherever you are, you always want to go home.
Its themes are universal. Everyone has a home, and everyone feels connected to it, no matter how far they travel. -Adam Graham, Detroit News


Credit: rottentomatoes.com
My rating: 9.0/10
Rotten Tomatoes: 85% ( of 100)
Critics average: 9.1/10
IMDb: 8.1/10
HAVE FUN WATCHING!
**************************************************************************************************
Thank you for stopping by and reading my blog.
2018, All Rights Reserved.
You are very welcome to join Bitlanders and share your valuable knowledge and opinion.