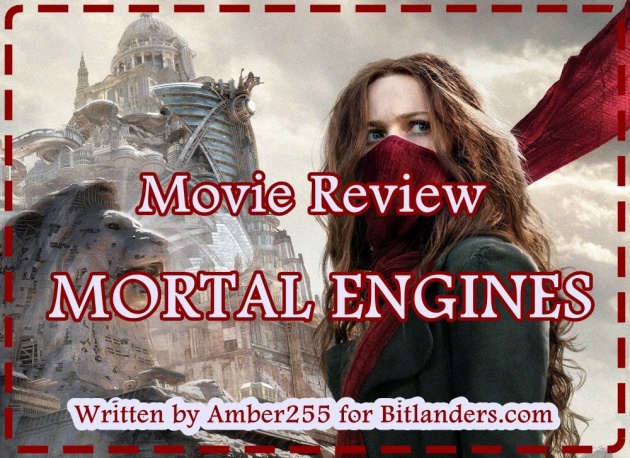 Movie MORTAL ENGINES Review: Journey Full Of Action To The World Of The Future - Photo credit: trailerseitede.blogspot.com, Edition by Amber255 via Bitlanders.com
Peter Jackson is back! True, this time - not to the director's chair.
Christian Rivers, with the help of Oscar winner for the best special effects Peter Jackson - creator of cult The Lord of the Rings and the technologically advanced The Hobbit - presents his most ambitious career project, the post-apocalyptic movie MORTAL ENGINES, based on the 2001 released book of writer Phillip Reeve.
Not all people like fantasy films. However, when it comes to such films as preeminent The Lord of the Rings, everything turns out to be somewhat different. But this is also a fantasy film. Perhaps the films depicting the older times are more admirable than those who look to the future? And what if we combine the past with the future? Then we would get MORTAL ENGINES. And the whole concept is really impressive, engaging and delighting by its originality.
The only rational response to Mortal Engines is "Wow." - William Bibbiani, TheWrap

Credit: rottentomatoes.com
On some moments, it is reminiscent of a computer game, but it is precisely this ancient modernity that is somewhat charming. It's something flawlessly wonderful and a great mix of the past and the future.
Professional filmmakers have done great work and created impressive looking images and great special effects, plenty of adventure and action in a post-apocalyptic movie. Let's watch!
MORTAL ENGINES - Official Trailer - Video credit: UniversalPictures via Youtube.com
The Short Story Of The Movie
A catastrophic war destroyed the world, and after the thousands of years, people who survived were forced to accept a new way of life. When civilization collapsed in the Sixty Minute War, modern people are learning to live again by new rules. Cities now are not stable structures, but huge mobile machines. Unfortunately, settling in moving cities, there is no peace and tranquility - the age of the city's predator has come: huge, moving cities are hunting and eating the smaller ones, thus filling their energy supplies.
In one of these cities, such huge engines - London, lives a guy Tom (Robert Sheehan). He works in a historic museum and studies artifacts of the ancient (in fact, it's we with you). One day, after the city London absorbs another small settlement, he sees how a strange girl in a red mask Hester Shaw (Hera Hilmar) tries to kill Thaddeus Valentine (Hugo Weaving), a local philanthropist, a great historian, and politician.
Tom saves Thaddeus, but later he regrets much about it - a girl (her name is Hester Shaw) tells a kind of terrible secret, because of which Thaddeus wanted to kill him. Tom survives, and now he together with Esther is trying to return to the city, to interfere with the destructive plans of Valentine and restore justice.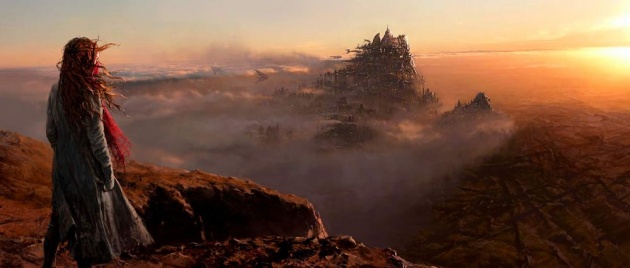 Hollywood film MORTAL ENGINES - Photo credit: wall.alphacoders.com
Two oppositions, whose paths never had to be crossed, join the forces in the struggle for the tomorrow and decided to challenge the future, ruled by the wicked Thaddeus Valentine. Will two rebellious youngsters be able to stop a powerful London engine? Or maybe they'll be destroyed when just entered the native hometown?
The Content Of The Movie
As soon as we hear PeterJackson's name featured on some kind of Hollywood film project, this movie project becomes to fans interesting just instantly. It does not matter whether he is sitting in the director's chair or just doing the producer's functions. The latest work of this Oscars director has become quite interesting, though met not so hot, The Hobit's trilogy that has earned nearly $3 billion worldwide. But it was four years ago, so it was possible to really miss for the works of this visitor.
Why am I so excited by Peter Jackson but not the director of this band, Christian Rivers? That's because exactly Peter Jackson led all the entire filming process, and only one who is not familiar with his works, could not notice it. And the director here was just to bring Peter's ideas into the whole.
Movie MORTAL ENGINES Review - Photo credit: tidningenkulturvinden.blogspot.com
Of course, I do not say that Christian Rivers had nothing to do here. Of course, he has. The director, together with the developer of The Lord of the Rings, tried not only to transfer a rather complicated literary piece to the cinema screens, but also to provide an indelible visual satisfaction to the audience who came to have fun entertainment time at the cinema hall. They have already worked on the amazing King Kong film in 2005, whose special effects are still astonishing for their quality. It was for them that Christiane Rivers won the prestigious award for the US Film Academy of Arts and Sciences.
I do not really want to talk about a movie as a screenshot of Phillips Reeve's book, because I have no doubt that this literary work is not even known to many. And he became the only basis for a general story here. As always, Peter Jackson tried to tell the story at his own discretion, drawing on the whirlwind of personal fantasy.
The biggest advantage of the film is that its storyline moves as fast as the shown moving megapolises. This gives you a really good time watching this film as its length is over two hours. These two hours are running out instantaneous because the developers did not want to feed us with completely empty and unnecessary conversations about nothing.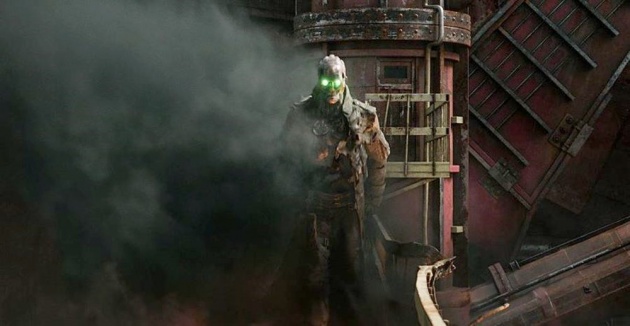 Post-apocalyptic film MORTAL ENGINES - Photo credit: twitch.tv
The dialogues are specific and clear, so the whole story is presented to us as on a plate. We just needed to chew it. In the first place, such films like this should give a fun, but not dull entertainment.
The very idea of this story about the post-apocalyptic world and the decision of humanity to wander around it in moving cities is also interesting. It reveals many clearly visible metaphors related to the contemporary attitude towards politics and people. The things that we are the most dependent on - phones, computers, games, and also cultural phenomena that deaden us, are criticized in the film.
The movie does not lack the very effective looking catches. There is no shortage of fighting scenes and shootings, as well as no lack of powerful attacks. There was put huge efforts to create all that, so the movie does not annoy at all.
Well, let's admit that a moving city, swallowing the smaller ones to survive, is truly insanely impressive.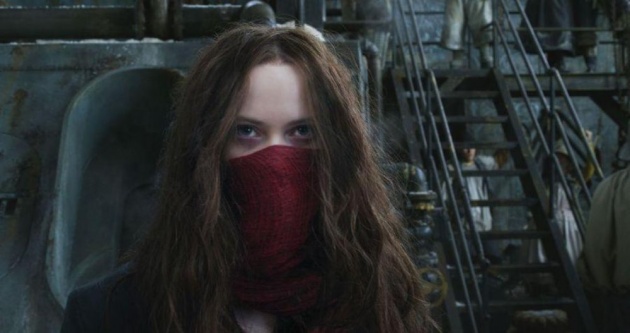 Peter Jackson's film MORTAL ENGINES - Photo credit: imdb.com
For the sake of justice, it should be said that the plot is rather predictable, but this almost does not have a negative effect on this tape, because everything is overshadowed by the presentation of history itself. It looks attracting, albeit misleading by the abundance of intertwined motifs, which look a bit incomplete on a few moments, arising from nowhere, and not developed fully.
You watch one, and after a second, you already see something other. There is no time to try to perceive something. Some choices or actions of the characters are also illogical and far less thoughtful. However, this does not prevent the movie from shining.
It also seems as if the usual style of storytelling is like classic and familiar. Well, you know: when there is a bad and good side and that good side is united and trying to overcome the bad one. When some actors get to know each other, there is still some kind of chemistry and mutual attraction between them that can be called a love story. That is exactly what happens this time.
We can watch this movie with pleasure, and predictable actions or in the story itself do not lower its value.
Peter Jackson Interview for MORTAL ENGINES - Video credit: moviesireland via YouTube.com
The Heroes Of The Movie
The main action of this film is divided into several important stages, where creators try to introduce as many new characters as possible. And, unfortunately, it does not work, because, as I said, everything goes too fast here. Therefore, it is very difficult to identify yourself with the characters presented because they almost do not reveal themselves as personalities.
The main character of the film, Hester Shaw, who led by the revenge, is trying to kill the film's antagonist Thaddeus Valentine, is rather a blurry role. Her story is interesting, but she alone not cause emotions at all. She only performs the functions entrusted to her so that the storyline can be further developed. Hester is quite an attractive personage, and she revealed well her lively character of the role. Successful dialogues with pleasant humor and the constantly wet, elated eyes of the injured victim added its value to her performance.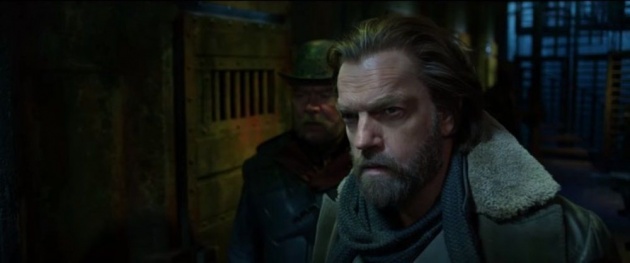 Movie MORTAL ENGINES Review - Photo credit: saostar.vn
The same can be said about her companion, Tom. It's the hero incompatible with the general concept of the film, who sometimes is able to annoy viewers by his ignorance and stupid issues. Therefore, I did not notice any chemistry between these characters.
Thaddeus Valentine was great as an antagonist, but at the same time, Valentine did not differ from many other characters of such type, whose main purpose was the pursuit of power at all costs.
The second-rate heroes, which look interesting, but their potential is not exhausted, also contributes to a tiny frustration. Here I am talking about Anna Fang and her companions. Ana is a very charismatic and vivid character in the film, but are we allowed to get acquainted with her? Unfortunately, but not. You know this is really bad because even her heroic acts fail to thrill the heart.
The only character in the whole movie that was really worked out and able to cause any emotion is Shrike. This mechanical dead man had its own story, he was led by one simple goal, his actions played an important role in the storyline, and his final metamorphosis was persuasive. It's a pity that there were not so many of him in his film.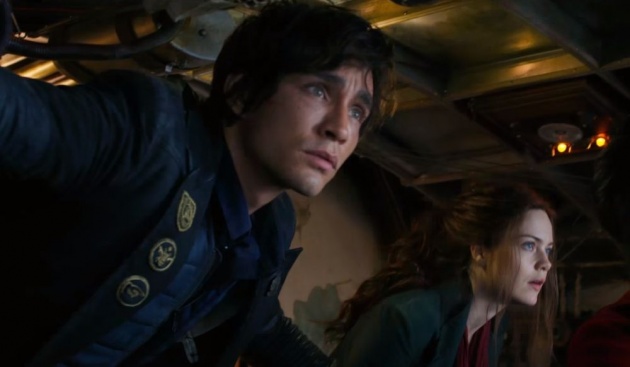 Movie review MORTAL ENGINES - Photo credit: youtube.com
The Technical Side Of The Movie
I was calmly waiting for this new Peter Jackson film project because of his skills to create special effects. They are really awesome. I liked how the moving cities, and more specifically London, were presented. I liked the magnificent scenes of fights and several heroes created with the help of CGI. In addition, the style of steampunk, the hero's makeup, and hairstyles have also given a unique charm to the overall visual sensation.
The camera job was also not disturbing. Several movie scenes have made it even hard to imagine because of the extreme hardness of the landscapes, and the presentation of a good action, which time from time overshadowed these beautiful images.
But the soundtrack disturbed me. I counted some movie scenes in which there was a well-recognized motif out of Mad Max: Fury Road directed by George Miller' But when I got the titles, I was calmed down when I saw the soundtrack for the film prepared the composer Junkie XL who was a composer of the already mentioned film. Everywhere else, music was not only majestic and pleasing to the ears, but also caused a tense sense of observation of action scenes, in which various epic musical compositions sounded.
Video editing is good. Maybe somewhere it's going too fast, but that's really not bothering you, because it was just not boring to watch at the screen. The sound montage, as it must belong to such projects, is powerful.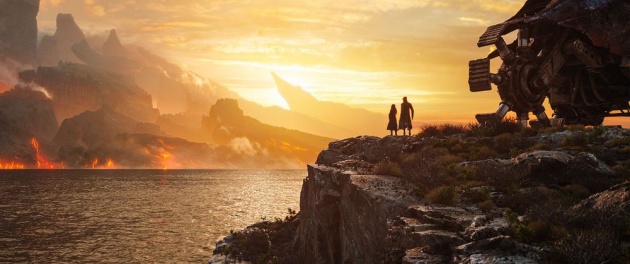 Post-apocalyptic film MORTAL ENGINES - Photo credit: imdb.com
The Collective Work Of The Movie
The greatest star of the film is, without a doubt, the actor Hugo Weaving, who once again showed a great performance. Known for such films as The Lord of the Rings, The Hobbit: The Battle of the Five Armies, V for Vendetta, The Matrix, and Captain America: The First Avenger, the actor here was convincing in everything that his character did. And this is the best performance in this movie.
The main actors, Hera Hilmar, and Robert Sheehan joined the picture, but they were not as interesting and appealing as I would like. At least both of them demonstrated non-harsh performance and thanks to them.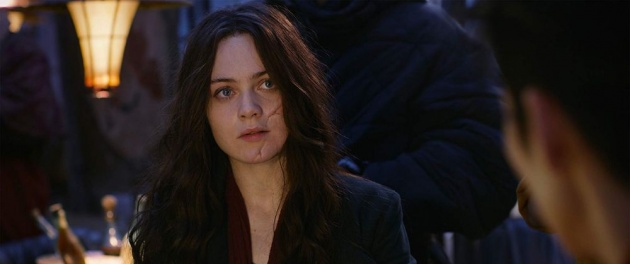 Hera Hilmar in MORTAL ENGINES - Photo credit: imdb.com
On the second-rate roles, you could see the popular South Korean singer Jihae and the brutal Stephen Lang, who played the Shrike created by CGI. The latter turned out to be no worse than the principal antagonist.
On The Final Note
While summing up and not revealing important details on the storyline, I can say that this is a very eye-catching adventure film that works here and now, giving us a pleasant entertainment in the cinema. However, a few hours after his preview, it is simply forgotten. Why? Because it does not have anything why we could talk about it and want to see it again a second time.
MORTAL ENGINES is a fantasy adventure movie that offers great entertainment here and now but does not have any persistent value due to its monotony.
The movie, along with the main story, is touching the theme of the damage to nature, war or addiction to phone screens or synthetic food problems. The film also delicately joking about things that people worship and keep in museums.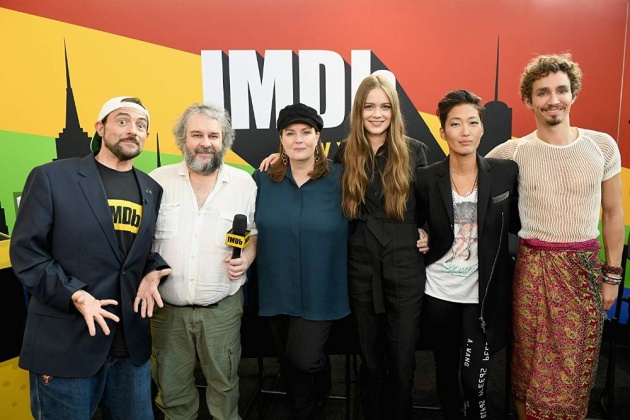 The cast of fantasy adventure movie MORTAL ENGINE - Photo credit: imdb.com
The title of the film MORTAL ENGINE is not about people, but about the very cities - the huge, fearful and awe-inspiring gigantic constructions, hyperbolized metaphors of industrialization and urbanization. And the film is exactly the same: big, immobile, overloaded, blocking up everything, even the brightest personality. The diesel tanks' world has won, the iron rejoices.
Excellent and well-crafted special effects, and not boring action of big tension, and a rather interesting vision of the post-apocalyptic world - the reasons why it's worthwhile to watch this movie in the cinema and only in cinema.
One of things marvellous about this film is that it can have a very wide appeal. There is a lot of social relevance to this catastrophic world we seem to be inhabiting. - Stephen Lang

Credit: express.co.uk
My rating: 7.5/10
Rotten Tomatoes: 34% ( of 100)
Critics average: 4.8/10
IMDb: 6.7/10
HAVE FUN WATCHING!
**************************************************************************************************
Thank you for stopping by and reading my blog.
2018, All Rights Reserved.
You are very welcome to join Bitlanders and share your valuable knowledge and opinion.
**************************************************************************************************