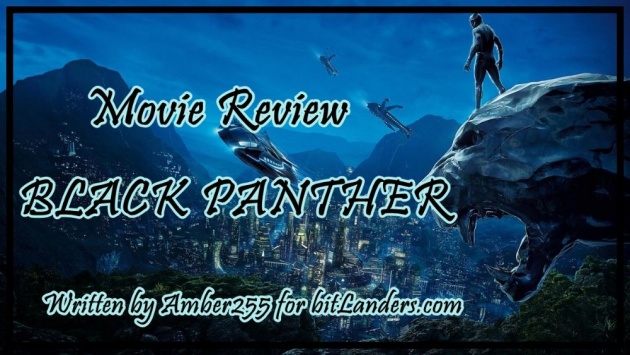 Movie Review: BLACK PANTER - Photo credit: blogterrain.hypotheses.org, Edition by Amber255 via bitLanders.com
Unusual, never seen anything like this, completely different from previous Marvel movies - with such epithets, the BLACK PANTHER film by director Ryan Coogler has been assessed by critics who have seen it. IMDb added this Sci-Fi action movie to their list of 50 best movies of 2018.
The arrival of the latest Marvel film universe's movie has become a true feast for the African King's superhero films fans who followed the story of this legend for over 50 years.
Renowned as a great director and screenwriter for the social drama Fruitvale Station and the film Creed, Ryan Cooogler immediately attracted the attention of major Hollywood film studios. One such study is currently the most powerful and influential Hollywood film studio, Walt Disney, which holds a Marvel film universe that earns billions of dollars each year.
This studio, that releases several comic-based movies every year, has become a new home for the director Ryan Coogler. And here, he was entrusted with a very important mission - to move the adventures of one of the more interesting but not so well-known superheroes on the big screen, at the same time presenting the last solo story of the third part of Avengers.
Marvel film Studios' BLACK PANTER, Official Trailer - Video credit: youtube.com
The Short Story of The Movie
Young T'Challa (Chadwick Boseman) returns to his native isolated, technologically advanced African state after his father, the King of Wakanda death. It is very difficult to find, and what gets into it, usually no longer escape. T'Challa returns not only to say goodbye to his father, but also to take over his throne and become the new king of Wakanda.
Not everyone likes such changes. For the new king of the country, the Black Panther, the enemies will throw a challenge that will threaten the future of the whole world. A serious threat appears in the horizon - the hateful mysterious Erik Killmonger (Michael B. Jordan), who wants to report to the world about the secret raw materials of the Wacanda that can instantly damage humanity.
The Black Panther will have to bring together a team of loyal companions and fight for the fate of their country and the world. Not only does T'Challa have to face him in a desperate battle, but he also has to face the shadows of the past that are beginning to chase a newly baked king.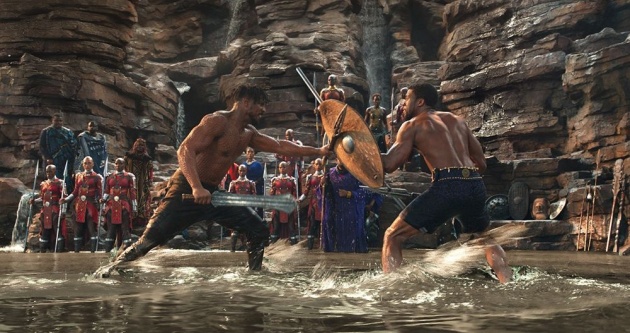 Marvel Film BLACK PANTER - Photo credit: wallpapersrc.com
The Content Of The Movie
Launched ten years ago with a super-smart superhero films franchise, Marvel, along with its head Kevin Feige, has not only been surprising with interesting solo projects of various characters, but also with every new film they bring a very high quality. It is therefore not surprising that the projects of this film studio are so highly appreciated by film critics, comic book fans and, of course, viewers, for whom Marvel films are great entertainment in the cinema.
For this reason, I think Marvel's universe, which counted 16 films before the release of this film, is just growing every year. And this is great because without rush you can make a lot. The most important thing is to do everything wisely so that the viewers remain satisfied with the result.
Exactly Marvel's approach to their projects led to the awaiting solo project of this not very popular superhero. And I say so because I can bet that only those people who are familiar with comic culture have heard about T'Challa or just Black Panther.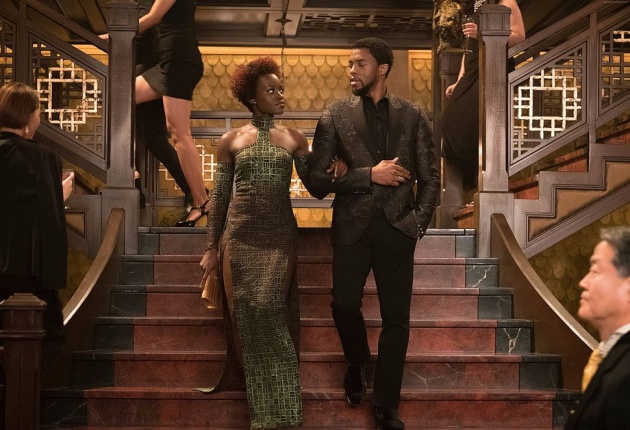 BLACK PANTHER movie review - Photo credit: wallpaperflare.com
That's why I will briefly tell you about the origins of this superhero before starting to talk about the film.
The Black Panther appeared for the first time on comic pages in 1966 and became a kind of symbol in the black culture, where this superhero was quite popular and respected as Captain America for patriotic youth during World War II. Not in vain did this character appear in the second half of the 1960s. If anyone did not know, it was the time when the so-called black culture was escalated everywhere - on television, in movies, in books, in music, and, of course, in comics.
Black Panther appeared in the films only in 2016, in Captain America: Civil War, where he played a very important and very significant role in the storyline. But it wasn't surprising to me because the performance of this character was a very smart move for Marvel's studio to commemorate this character's fiftieth anniversary.
And now, three years after the release of the film I mentioned, the Black Panther gets his first solo film, which will complete the ten-year journey towards the most important film of the year 2018 - Avengers: Infinity War.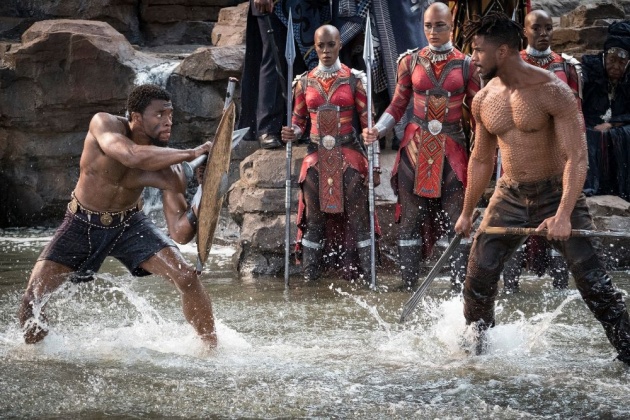 Comic based movie BLACK PANTHER - Photo credit: parenting.blog.austin360.com
The 17th Marvel film universe's movie introduces the mysterious and technologically advanced African country Wakanda, where the Black Panther reigns.
In the film, this country is presented from several perspectives - political, technological, and cultural. And for me personally, no matter how fun it was to see the various nuances associated with the resources of the Wakanda and the political basis of the country, yet the greatest impression was left to culture and its cultivation in every character.
Perhaps someone will not notice it, but this country becomes a very clear metaphor for the black community. The film repeatedly mentions the difficulties that this human race had to face - from ancient times, the years of slavery, and all kinds of racist attacks.
A film that fulfills the most rote demands of superhero spectacle, yet does so with style and subtexts that feel bracingly, joyfully groundbreaking.

Credit: metacritic.com
And if I was a black man, I would be very sensually touched because some places in the film make me excited about the very simple but well-expressed idea of human equality, regardless of race, origin, sexual attraction.
The film can boast a beautifully looking action and heroic clashes between the main characters. Here's everything - hard fights, tension-free traps, epic-looking shootouts, so you won't get bored in the cinema.
I want to point out that it is worth to wait a bit in a cinema in order not to miss two important scenes after the titers. And they really deserve attention. Especially the second, which is associated with the upcoming Avengers film.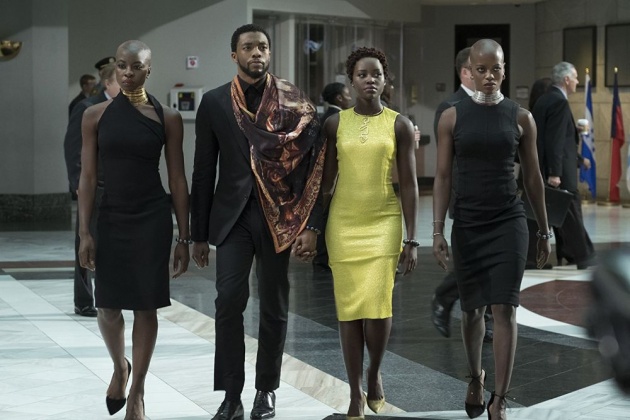 BLACK PANTHER review - Photo credit:imdb.com
The Personages Of The Movie
Good conversations about meaningful and human things would not be as interesting if not the main characters of the film, for which this band is simply fantastic. And there we see a lot of characters.
The main character of the film, T'Challa, who has to replace the father in his throne, is a very clear character who is guided by heart and mind. His actions and his willingness to give his country prosperity make him a wise king who sometimes stumbles over his desire to be superior to his opponents.
Of course, T'Challa would not be able to demonstrate his strength if there were no bad guys in the film. There are a few of them - Ulysses Klaue (Andy Serkis), who is already familiar to us from the second part of Avengers, and the new and very malevolent Erik Kilmonger.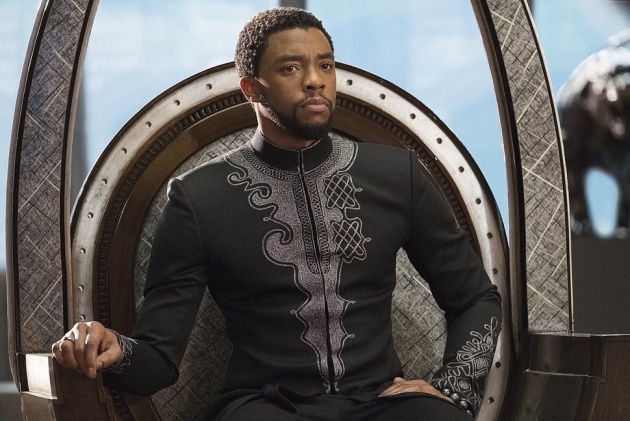 50 best movies of 2018 BLACK PANTHER - Photo credit: wallpaperflare.com
True, Ulysses, no matter how good he looks in the movie, did not match the courage of Erik and his stubbornness to overthrow T'Challa from the throne. But there is one nuance that disappointed me a bit. However, he is a character with a very primitive motive and a more primitive plan of revenge that does not radiate any originality.
But for Marvel, it is a common problem, when the bad guys look really cool, but their psychological portrayal makes us feel uncomfortable. And here it is the only drawback that was annoying in observing a cool hero.
Other characters also performed their very simple roles on the storyline. It was not a template presentation because they are also gradually unfolding. I can tell you that many of the film's heroes were not overshadowed by T'Callos and Erik, what is really welcome. It seems that the screenwriters of the film did not concentrate on the main protagonist and antagonist.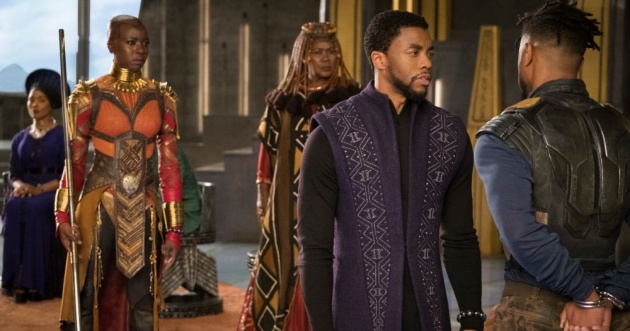 Comic based movie BLACK PANTER - Photo credit: imdb.com
The Technical Side Of The Movie
When the film's budget reaches $ 200 million, it is obvious that the visual side will not be poor. And that is pure truth. The special effects of the film are high-level, which delight the eyes, but if you look closer, you will see that most of the scenes were created on a green background.
Now all such films are created with the help of CGI. And 3D is great in the movie too. With IMAX the preview is even better.
Decorations and makeup, suits are already a separate plus. The Wakanda design itself, which is clearly different from the previous Marvel worlds, is very impressive.
The music also gave the film a distinct charm. It's not just African-made musical compositions, but also a reflection of the black culture through the rap music created by Kendrick Lamar specifically for this film. He became the main producer of the soundtrack and the performer of several strong songs.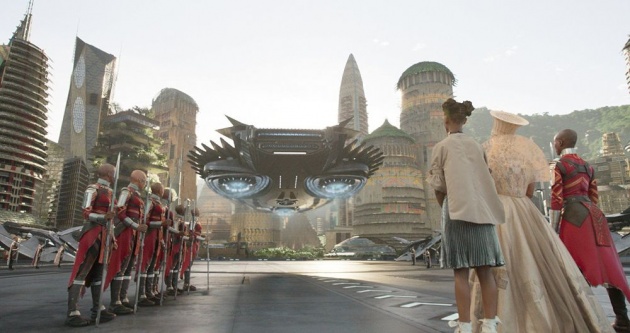 Movie Review: BLACK PANTER - Photo credit: twitter.com
The film's composer Ludwig Göransson has been traveling to Senegal and South Africa for several months in search of unique sounds and rhythms, and quite a few scenes of the film have been shot in South Korea. The presentation of this fancy African country is quite picturesque, and at the same time involving in the overall storyline. And that's all because we are allowed to understand the main reasons why the Wakanda is so powerful and attractive for villains.
The film operator didn't surprise me because it was a standard work for Marvel films, which consisted of extremely dynamic action scenes, meticulous detail and superbly filmed collisions.
Marvel would not be Marvel if their film history was incoherent and unattractive, so everything was done accurately on the montage. The sound is also neat, which cannot frustrate watching spectacular action scenes.
Marvel Film Studios' BLACK PANTER World Premiere Red Carpet - Video credit: youtube.com
The Collective Work Of The Actors
The Black Panther's personage embodied Chadwick Boseman. The film also features Oscar winner Lupita Nyongo, Forest Whitaker, Michael B. Jordan, Andy Serkis, Martin Freeman, Winston Duke, and others.
Choosing Chadwick Boseman to play a key role, the studio has made a really great decision. This talented actor perfectly embodied the role of T'Challa. The character is not lacking in charisma, charm, good physical preparation, and naturalness in conveying every phrase that he said.
Michael B. Jordan, a villain in the movie, has already played twice in Ryan Coogler's films. And I was not surprised by this choice because they are old good friends. As an antagonist, the actor looked fantastic. I easy believed in his anger and also perceived the drama of his character, but his motive was too dull and slightly damaged the overall image of the character.
In the supporting roles - a set of great actors. We could see and enjoy Andy Serkis' acting, Lupita Nyong'o talent, Oscar actor Daniel Kaluuya, and movie veterans Angela Bassett, and Forest Whitaker.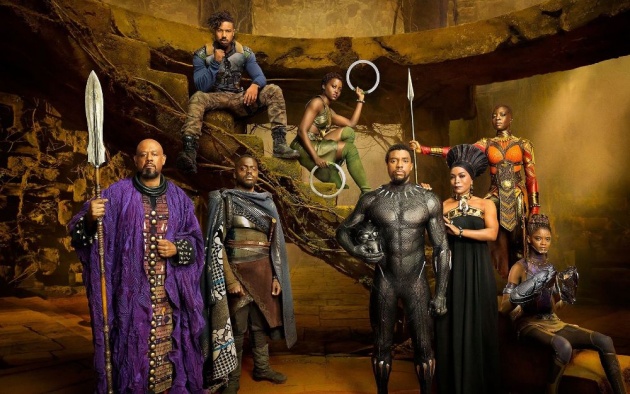 Superhero film BLACK PANTER - Photo credit: wallpaperflare.com
On A Final Note
For ten years, Marvel film studio is creating films about heroes that are extremely interesting, distinctive, and engaging. Every year, Marvel releases at least 3 films, and they are all different, but at the same time, they are so close to viewers.
The truth is that when you leave the cinema, you do not feel such a strong wow effect and do not want to jump from joy, even though you realize that the film is of the highest quality. Is this the best comic-based movie? I do not think so. But it's really crazy fun entertainment.
After watching this movie, I can safely say that this is exciting and very fun Marvel film's entertainment in the last few years. But in my opinion, this is not the best movie of this film company.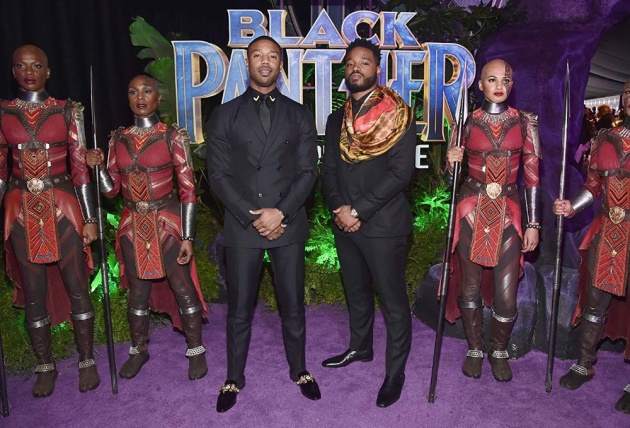 Superhero film BLACK PANTHER - Photo credit: homedecoration.nu
BLACK PANTHER is a movie worth the cinema halls; it's very neat and interesting in its story, as well as many other films created by Marvel Studio. Developers can be proud of the action scenes, charismatic characters, meaningful narratives about racism and love for the homeland, a quality technical side that enchants from beginning to end, as well as the solid work of director Ryan Coogler.
BLACK PANTHER is a good film that touches on political, racial, fatherly, folk, and other important topics. It gives them some screen time, not too much because the film is first and foremost a superhero blockbuster.
T'Challa: We all know the truth: more connects us than separates us. But in times of crisis the wise build bridges, while the foolish build barriers. We must find a way to look after one another, as if we were one single tribe.

Credit:imdb.com
My rating: 9.3/10
Rotten Tomatoes: 97/100
Metacritic: 88/100
Critics average: 79/100
IMDb: 7.3/10
HAVE FUN!

**********************************************************************************************
Thank you for stopping by and reading my blog
2019, All Rights Reserved.
You are very welcome to join Bitlanders and share your valuable knowledge and opinion.
***********************************************************************************************