Movie Review - Black Panther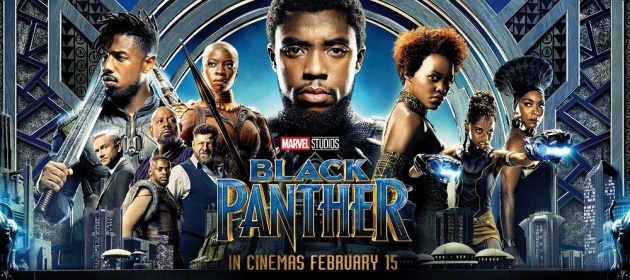 Image Credit: www.ofafricamag.com
✔ Introduction


Dear Friends, I hope you are doing fine and having a good time on bitlanders. Today, I have come up with my another new blog with the title of "Movie Review - Black Panther" which is a movie review of newly released Hollywood movie based on African tribes and their tribal wars. This film is about a superhero and is extracted from Marvel Comics. This film depicts African War Hero and his fight with enemies who are trying to occupy his position and rule. Africa is a neglected continent as almost all the population lives in poverty and does not have access to many basic necessities of life. However, within these poor environments in Africa, the hero of this movie lives and rules over his tribe whereas the world outside does not know that there exists a world inside Africa beyond their knowledge and which is more advanced. This science fiction movie has been directed by Ryan Coogler and produced by Kevin Feige.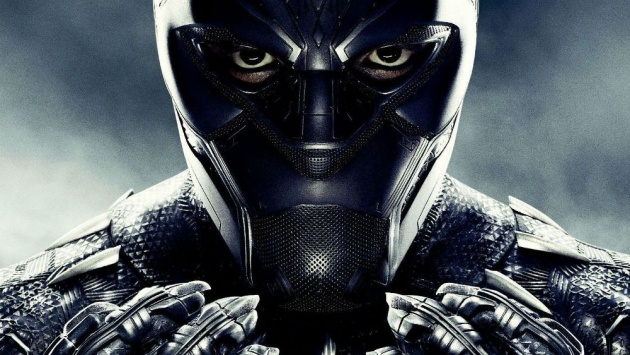 Image Credit: www.ign.com
The movie "Black Panther" has been released on February 16, 2018 in the United States under the banner of Walt Disney Studios Motion Pictures. Some details of huge cast of this movie is as under:
✤ Chadwick Boseman as T'Challa
✤ Lupita Nyong'o as Nakia
✤ Danai Gurira as Okoye
✤ Martin Freeman as Ross
✤ Winston Duke as M'Baku
✤ Forest Whitaker as Zuri
✤ Letitia Wright as Shuri
✤ Andy Serkis as Klaue
✤ Michael Jordan as Erik Stevens & Killmonger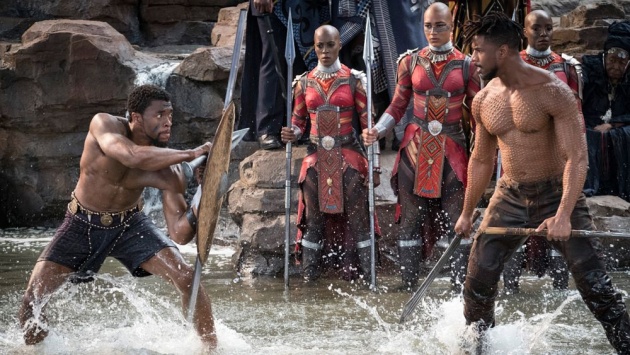 Image Credit: variety.com
For all its action sequences (they're refreshingly uncluttered, focusing on smaller battles than usual) and talk of metals that exist only in the mind of Stan Lee, "Black Panther" is still Marvel's most mature offering to date. It's also its most political, a film completely unafraid to alienate certain factions of the Marvel base. It's doing a great job upsetting folks infected with the Fear of a Black Planet on Twitter, to be sure. To wit, Wakanda has never been colonized by White settlers, it's the most advanced place in the universe and, in a move that seems timely though it's been canon since 1967, Wakanda masquerades as what certain presidents would refer to as a "shithole nation."
Information Source: www.rogerebert.com
Video Credit: TRAILER CITY via youtube.com
✔ Plot Of The Movie
In continuation to previous tribal war incidents, the movie begins as the hero T'Challa who is also Black Panther comes to Wakanda to accept his father ancestral throne and to become the next king. He comes along with Okoye, his technologist sister Shuri, his mother Ramonda and his lover Nakia to attend the ceremony. However, things do not go as smooth as one could think because one tribal leader M'Baku claims that he deserves the Throne and challenges T'Challa to fight with him so that winner could become the new king. T'Challa accepts the challenge and the fight ensues which in the end, results in T'Challa's victory. However, T'Challa does not kill M'Baku and leaves him injured and helpless.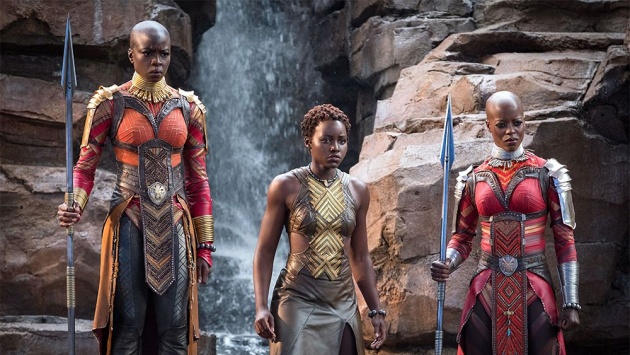 Image Credit: variety.com
Killmonger i.e. Erik Stevens is the enemy of both Wakanda state and its ruler T'Challa as he keeps trying throughout the movie to oust T'Challa in order to rule over Wakanda. He steals a historical item of Wakanda and tries to sell it to others. When T'Challa comes to know about this, he confronts Erik Stevens and fight ensues. T'Challa overpowers Erik Stevens and hands him to Ross. Later, Erik Stevens manages to escape with the help of Klaue and by injuring Ross. Erik Stevens then goes to Wakanda and claim the throne in front of tribal leaders. H also challenges T'Challa to fight with him and the winner would be the King of Wakanda. T'Challa accepts the challenge, however in the fight, T'Challa loses and Erik Stevens throws him into the waterfall and assume that he is dead.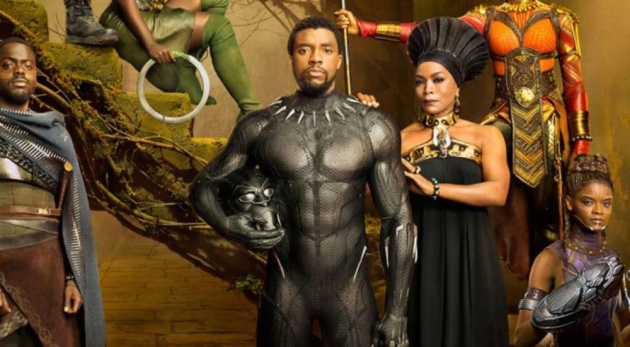 Image Credit: thesource.com
T'Challa, however survives and the Jabari tribe whose leader M'Baku was left alive by T'Challa in the fight at the beginning of this movie, who save him and heal T'Challa's wounds as gesture of a goodwill. Over there, T'Challa's friends, mother and sister also reach and T'Challa starts to regain power and strength in order to teach Erik Stevens a lesson. Meanwhile, Ross manages to destroy all the vibranium carriers which Erik Stevens had sent to different locations after taking control of Wakanda. T'Challa goes back to Wakanda and fights with Erik Stevens aka Killmonger and after a lot of efforts, he manages to overpower Erik Stevens. Having received his throne back, T'Challa informs the rest of the world about the historical and cultural values of Wakanda to mesmerize the people that a land with such scientific surprises exists on earth.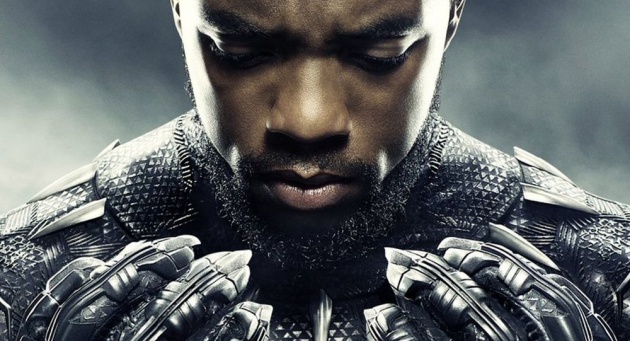 Image Credit: longreads.com
✔ Here is

Querlo Chat

for you. Isn't it fun to chat with a Chatbot ?
✔ My Movie Review - Conclusion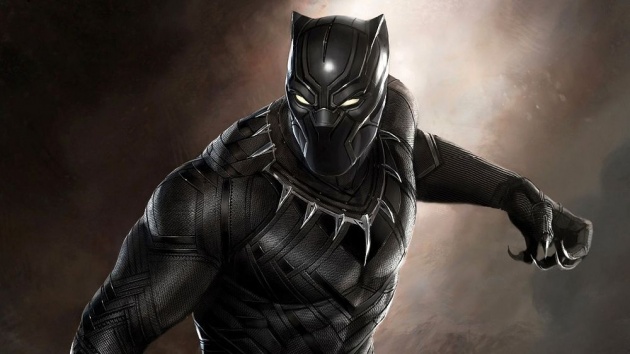 Image Credit: nerdist.com
This movie "Black Panther" is a very good addition into the Hollywood movies which are based on science fiction and superheroes concept. The computer work, visual effects, filming, camera-work and acting has been superb in this movie. This movie under the production of Marvel Studios has been able to make its mark on the cinema screen and entertained the audience with its unique and awesome story-line. The film projects African nations very well and introduces a new face of Africa and new technology use. One should not miss this movie if they want to have a unique and good time with friends and family members. This movie has bene able to create a very good business on the box office and has earned more than USD 1 Billion against its budgeted cost of USD 200 Million only. This data shows that movie lovers have welcomed this movie with open heart and liked it very much. Use of technology and advanced weapons as well as fight scenes were awesome in the movie which kept the audience interested throughout its playtime. We hope to see more of this Black Panther series movies keeping in view the good business it made in 2018. One of the best scenes is appended below for your enjoyment:
Video Credit: U MEDIA via youtube.com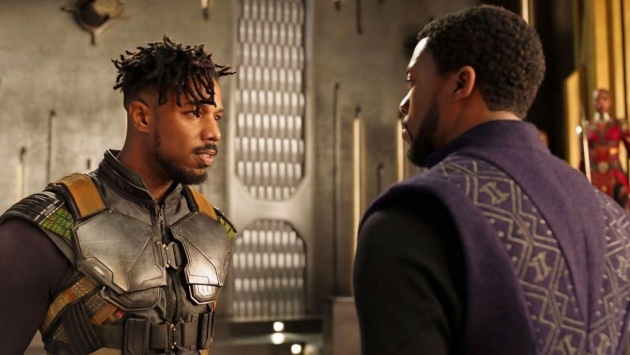 Image Credit: www.hollywoodresource.org
✿✸✔✤✪ - - - - - - - - - - - - - - - ✿✸✔✤✪ - - - - - - - - - - - - - - - ✿✸✔✤✪ - - - - - - - - - - - - - - ✿✸✔✤✪

Thanks for Reading. This Blog was written by Rafaquat Noman (a Resident of Saudi Arabia and a Traveler) for bitlanders.


DISCLAIMER: The contents of Blog above are that of the author and does not represent his company or agency. The sites, videos, and photos used in this Blog are for information purposes only and links are available for direct access. The author does not receive any monetary benefit from those companies or sites.
✿✸✔✤✪ - - - - - - - - - - - - - - - ✿✸✔✤✪ - - - - - - - - - - - - - - - ✿✸✔✤✪ - - - - - - - - - - - - - - ✿✸✔✤✪