Movie Review - Dunkirk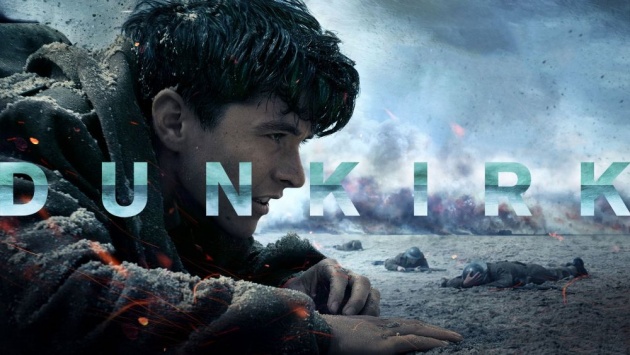 Image Credit: wall.alphacoders.com
✔ Introduction



Hello Friends, I hope you are doing fine and are having a good time on bitlanders. Today I have come up again with my another new blog with the title of "Movie Review - Dunkirk". This blog is about a recently released English movie "Dunkirk". Friends, this movie is about World War-II in which German Forces fought with Allied Forces and there were many casualties and destruction all over the world. In this movie, there is a story of survival of soldiers belonging to British and French Armies. They get surrounded by German Army and they strived hard to survive as there was a lot of pressure from the enemy forces. This movie was directed and produced by Christopher Nolan who is a renowned film director, producer and screenwriter. The filmography was done is Dunkirk, France and in Los Angeles, America. The film was produced under the supervision of Syncopy Films Inc.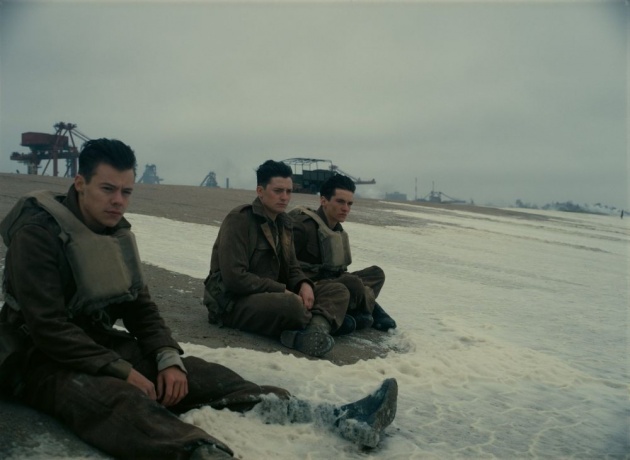 Image Credit: wall.alphacoders.com
The movie "Dunkirk" was released on July 21, 2017 under the distribution banner of Warner Bros. Pictures. Some details of cast of this movie is as under:
✤ Fionn Whitehead as Tommy
✤ Jack Lowden as Collins
✤ Harry Styles as Alex
✤ Tom Glynn-Carney as Peter
✤ James D'Arcy as Colonel Winnant
✤ Aneurin Barnard as Gibson
✤ Barry Keoghan as George
✤ Kenneth Branagh as Commander Bolton
✤ Cillian Murphy as Shivering Soldier
✤ Mark Rylance as Mr. Dawson
✤ Tom Hardy as Farrier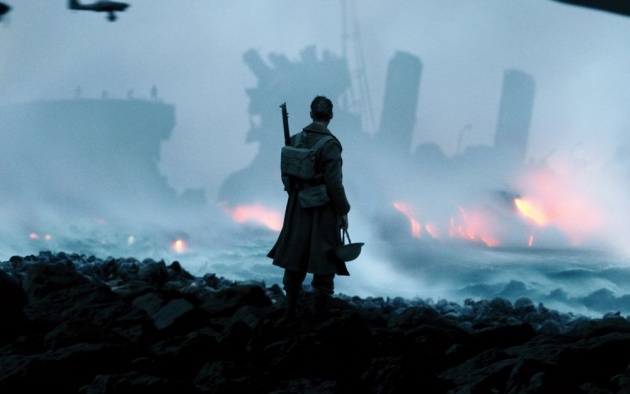 Image Credit: wall.alphacoders.com
Ingeniously, these strands play out over three different time periods; one week, one day and one hour respectively. As the stories interlace, with boats, boots and planes converging at Dunkirk, so time itself is variously compressed and elongated in Inception-like loops, conjuring shifts and reversals as complex – yet still crucially as clear – as those of Nolan's 2000 psychological thriller Memento. For all its visual splendour, Dunkirk is a masterclass in dextrous temporal elasticity, a recurrent theme for Nolan, sparked by his love of Graham Swift's novel Waterland and explored most recently in Interstellar.
Movie Review Extracts From: www.theguardian.com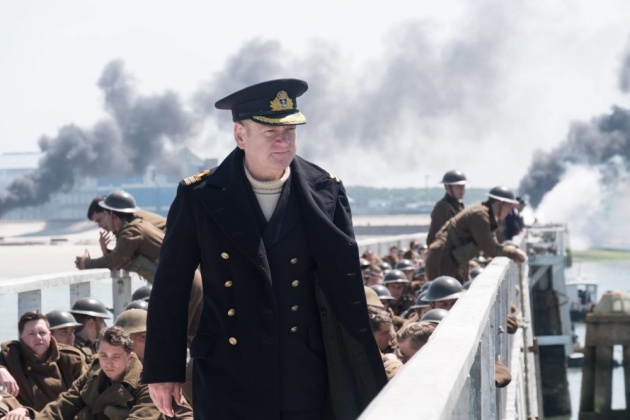 Image Credit: wall.alphacoders.com
Video Credit: Warner Bros. Pictures via Youtube.com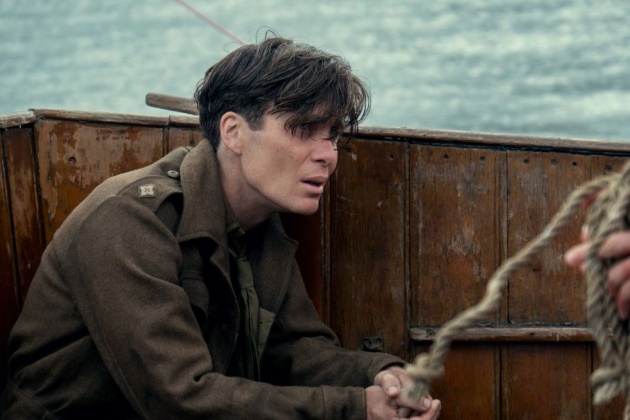 Image Credit: wall.alphacoders.com
✔ Movie Plot And Review
The movie begins in 1940 as a young British soldier Tommy along with few fellow soldiers is wandering in the streets of Dunkirk as German forces have pushed and surrounded French and British armies to this area of Dunkirk. German forces also throw pamphlets though their war plane describing that they had surrounded the British and French soldiers urging them to surrender and they might survive these ordeals (which of course is a war ploy). Suddenly, the German forces arrive and attack the soldiers and heavy firing takes place, as a result, all soldiers die except Tommy who manages to survive by hiding and running for his life. Tommy reaches the beach area where other army soldiers are present waiting for help from their respective forces. At the beach, German war planes attack and fire a lot of guided-bombs on the soldiers which results in death of many soldiers.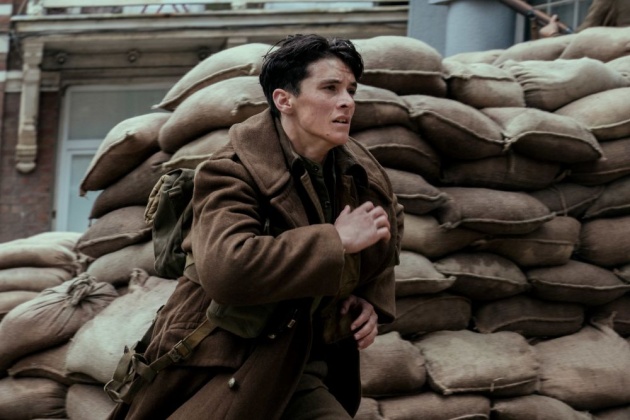 Image Credit: wall.alphacoders.com
At the beach, Tommy meets another soldier Gibson and befriends with him quickly. In order to move away from this place, they both make a strategy and start helping other wounded soldiers at Dunkirk. They take wounded soldiers on a stretcher to medical facilities. They pretend to be from medics in order to board the ship which was supposed to evacuate the soldiers stranded at the beach. However, they are not allowed to board the ship, therefore, they hide inside the harbor in order to get inside the first available ship to move away from Dunkirk. They could not execute their plan as the ship they earmarked for escaping gets attacked by the Germans forces and as a result it sinks in the sea. Meanwhile, they also meet other young soldiers named Alex, George and Gibson and befriend with them as they are also trying to escape. The high command, considering the dangerous situation, decide to rescue soldiers in small ships (vessels) rather than in big ships in order to avoid German attacks.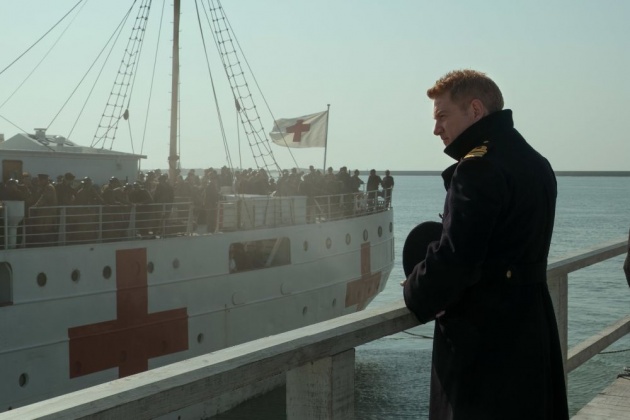 Image Credit: wall.alphacoders.com
The movie also depicts the soldiers' efforts at sea after boarding the small ships. As the Naval Forces try to evade German forces while performing rescue operation for their soldiers trapped at the beach. Another movie character Dawson and his son Peter brings their own ship to save the soldiers. while moving in sea, they come across another Naval Shivering Soldier who seems to be very sick and fully fatigued. Moreover, the Director also depicts the situation in the air where three planes are guiding the rescue operation through the air. They attack German Forces to keep them away from the soldiers in the ship at sea. However, they also come under heavy attack and suffer casualties and loss of their aircrafts. The German forces attack ship and manage to destroy it beyond repair and it starts to sink. Tommy along with other fellows manage to swim through to another ship that came for rescue. However, George and Gibson could not survive and die in the sea. In the end, the successful rescue operation comes to an end as Royal Navy manages to save more than 300,000 soldiers. The rescued soldiers along with Tommy and Alex are welcomed by the crowd in their home country.
Video Credit: Scania Vikings via Youtube.com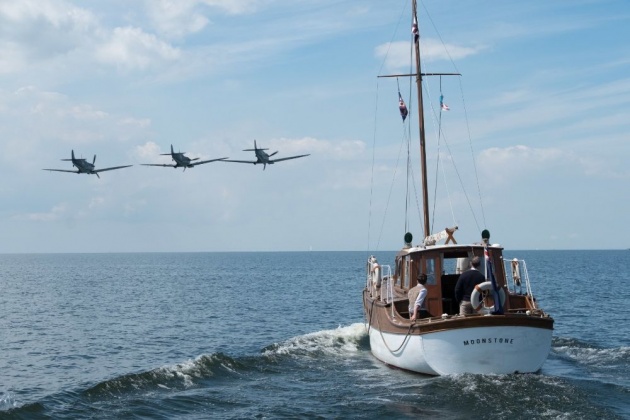 Image Credit: wall.alphacoders.com
✿ Here is Querlo Chat for you. Isn't it fun to chat with a Chatbot ?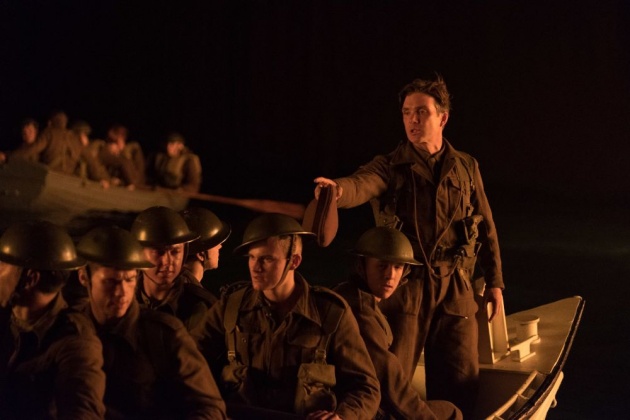 Image Credit: wall.alphacoders.com
✔ Conclusion
The Director and Producer Christopher Nolan is known for making mind-blowing movies on different subjects and that is what makes him different from others and puts him in the category of outstanding Directors and Producers. This movie made on a historic event and rescue operation was a superb effort by him. He portrayed real difficulties and warlike situations in an amicable manner. War drama movies are always a treat to watch and make a lot of business throughout the world because of its subject and the fact that these movies are based on true incidents. The camera work was the real difference and it became obvious that Christopher Nolan worked very hard on this aspect which resulted in a master class movie. Although some scenes of this movie were also based on fiction but Christopher Nolan's approach to present them in a realistic manner was very successful.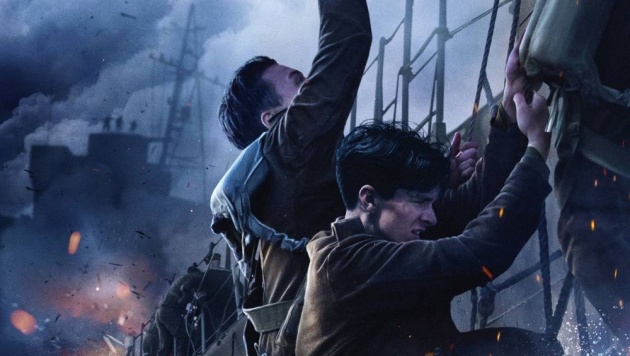 Image Credit: wall.alphacoders.com
✿✸✔✤✪ - - - - - - - - - - - - - - - ✿✸✔✤✪ - - - - - - - - - - - - - - - ✿✸✔✤✪ - - - - - - - - - - - - - - ✿✸✔✤✪

Thanks for Reading. This Blog was written by Rafaquat Noman (a Resident of Saudi Arabia and a Traveler) for bitlanders.
✿✸✔✤✪ - - - - - - - - - - - - - - - ✿✸✔✤✪ - - - - - - - - - - - - - - - ✿✸✔✤✪ - - - - - - - - - - - - - - ✿✸✔✤✪