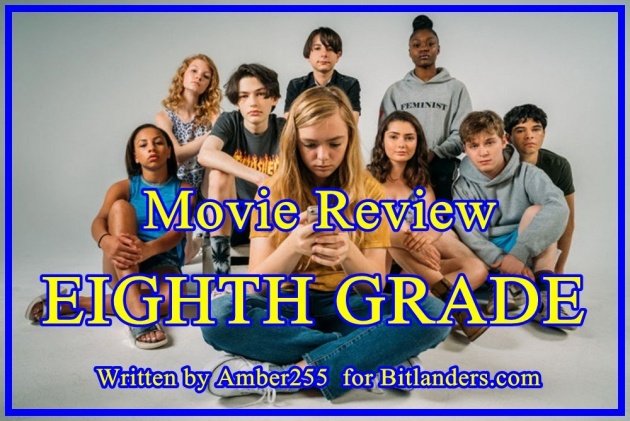 Movie Review: EIGHTH GRADE - Photo credit: refinery29.com, Edition by Amber255 via Bitlanders.com
I started writing reviews about movies from the IMDb list of 50 best movies of 2018. The next movie in this list is EIGHTH GRADE. It is a directorial debut, and the author is the 28-year-old Bo Burnham, the popular stand-up comedian.
Let's be honest: a rare young man loves the eighth grade. And no matter what the part of the world the young man lives in. Many people remember this grade, but probably rarely remembers with love. The comedy-drama, created by Bo Burnham tells the story of the causes of this phenomenon.
This film frankly understands the essence of what it means being a child and being on the threshold of adulthood, and it shows how, despite the active participation of social networks and new technologies in the development of modern man, boys and girls have not changed.
At times it feels like a sharply observed teenage comedy of manners, at other times it feels like a horror movie. Completely riveted by this film from beginning to end. Elsie Fisher deserves an Academy nod. Wonderful.

Credit: metacritic.com
It's a drama with all the ensuing consequences, where the grain of talent and a bit of good humor are hidden.
I am glad that such a versatile and still very young comedian was able to show himself as a director. Bo Burnham is respected and loved for matching his material to the target audience. He answers with the same. He is growing up, trying to look at the world with even more cynical eyes, and at the same time, he feels very well the youth.
Eighth Grade, Official Trailer - Video credit: A24Films via Youtube.com
The Short Story Of The Movie
The plot is about an ordinary teenage girl, a pupil of the eighth grade, who faces problems of self-identification and self-confidence on the threshold of entering high school.
The plot is simple, but still fascinating for fans of the genre. Thirteen quiet Kayla is on the threshold of transition to high school. She keeps a blog on YouTube, in which she gives advice on how to cope with self-doubt and other life troubles. Nevertheless, she does not always succeed in translating her own advice.
Because of the lack of self-confidence, life at school seems to be a living hell. It is good that soon it should end - it is the last week in the eighth grade. Then there will be a happy future in high school - at least she thinks so. Kayla in small steps goes into adult life, now and then getting into awkward, and even sometimes frightening, situations.
And in general, the film is not at all about the eighth grade or school. It is about growing up, moving into a new stage of life, accepting yourself and others. And these things are known to be relevant at any age.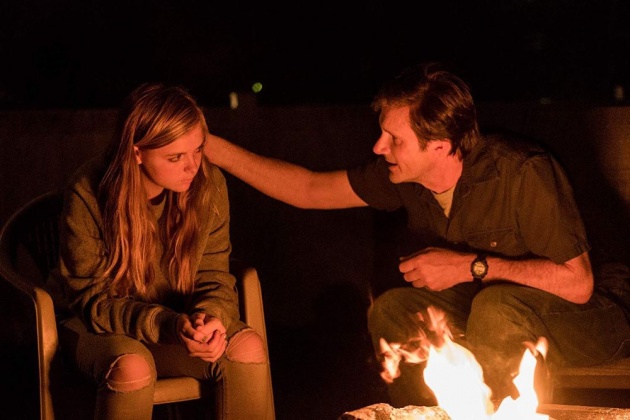 Josh Hamilton and Elsie Fisher - Photo credit: cinemaoscareafins.wordpress.com
The Content Of The Movie
EIGHTH GRADE is unpretentious. The problem of transitional age in all its glory. Of course, we lacked such a film. In many respects, Bo Burnham is interesting. He fills the gap between children's cinema and cinema for young people since all cinema about teenagers are with broken voices, bodies, characters, and appearance has long been outdated and has no opportunity to convey its picture of life in the changed time.
After all, at this age, it is interesting to get answers to all questions related to changes in yourself, but the parents at this moment are not the source of the truth. But peers with similar problems in the media space, broadcasting for you and about you - this is a very detailed commentary that you can trust and which should be followed.
Bo Burnham is instructive here - he gives a great opportunity to grow up to the generation of blogs and selfies, hidden inside social networks and inaccessible for getting out of their own boundaries of comfort. He gives them the opportunity to overcome themselves and not to see the global in trifles; he allows them to trust their parents (the only one or in the complete set), to take the first steps when everything seems to lead to the next internal break and crisis.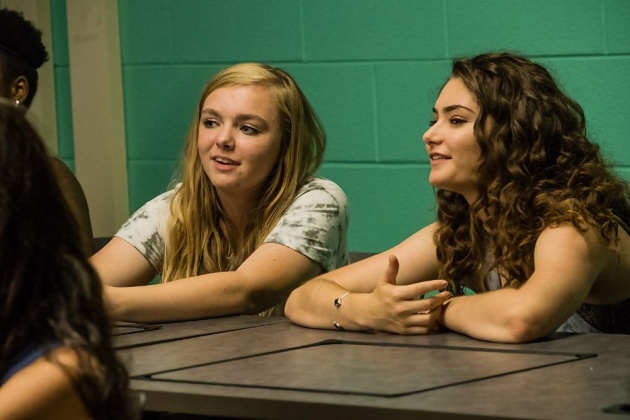 Emily Robinson and Elsie Fisher in EIGHTH GRADE - Photo credit: blog.viff.org
At the moment, the presentation of his tape is as close as possible and most honest to the life of adolescents. Hence, a good acceptance by viewers and critics is obvious - undoubtedly, they took advantage of this material when their own children are growing up.
I have to say right away that the beginning of the film was hard to watch because of the too frequent and strong feeling of shame. Such a feeling from the actions of the protagonist and others will continue until the middle of the film, and only then the picture will sparkle with new colors. Of course, these scenes are necessary so that the story does not start from scratch.
Once the viewer feels ashamed while watching them, it means the director managed to convey that atmosphere and helps to share with the heroine her emotions.
Bo Burnham adds the necessary realism to this story. Kayla is an ordinary girl; goes to school, falls in love, but records motivational videos addressed to all the outcasts. However, her YouTube channel is not a sensation at all. This is the usual foolishness, expressed in the format of psychotherapy.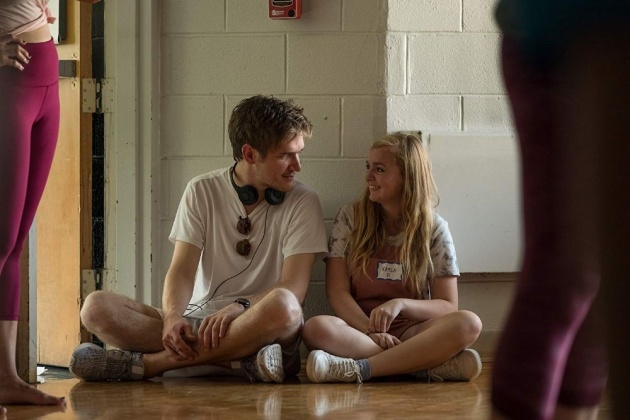 50 best movies of 2018: EIGHTH GRADE - Photo credit: imdb.com
EIGHTH GRADE shows that life, as such, is not so breathtaking. In the tape, there are both ups and downs, as the sad story of growing up, and comedy. The finale in the film is more like a pause than a logical conclusion; it seems that there is hope for the future, but there is not enough confidence in the tomorrow.
In general, the EIGHTH GRADE is a kind of fragment of life, captured on film, so we can argue about the cinematic features for a long time. The tape takes place for about two weeks at the end of the eighth grade, and the plot tells of several events in Kayla's life, which seem petty and insignificant at first glance, but seem to determine her daily existence.
Kayla falls in love with Trevor (Fred Hechinger), finds a new high school girlfriend, tries to make friends with a popular beauty girl, who doesn't want to hear about Kayla. And, like all children of her age, just trying to find something for her soul.
Movie review: EIGHTH GRADE - Photo credit: twipu.com
Only her soul is lonely. Most teenage films are about loneliness, and this is no exception. For eighth-graders, I believe, low self-esteem and lack of self-confidence is a real scourge of society, and, therefore, it is logical to choose just such a character as the protagonist of the film project.
EIGHTH GRADE is too realistic to be comfortable to watch. This is so much like true life that I want to pretend this has never happened before. A useful but incredibly raw film does not enter the ultra-dark territory of works by Harmony Korine or Catherine Hardwicke's Thirteen, which probably reduces the value: the year is different, but the problems of the gray mass are the same.
On the other hand, this is not about bullying or wanting to be cool; EIGHTH GRADE is such an everyday story, about how people in this tender age wind up themselves so much. At some point in the film, Kayla opens a self-made time capsule, addressed to herself, and does not seem to recognize the girl who composed this message for the future.
Dialogues are taken from somewhere in life, they are incredibly lively, sometimes awkward, but this is how we speak English (the vocabulary in the film is very simple, by the way).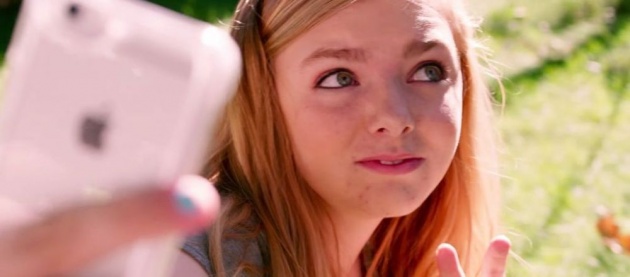 EIGHTH GRADE review - Photo credit: twitter.com
Personages And Themes Of The Film
EIGHTH GRADE is filled with a sense of awkwardness, like festive balloons with helium. Kayla feels embarrassed in front of her classmates, in front of her father, in front of the guys, the only time she finally throws off this feeling is the moments of shooting a video blog in which she talks to her potential viewers who are experiencing the same problems.
In fact, Kayla is a person stuck between two statuses: on the one hand, she looks like a plump girl, loves desktops and photo applications, adds ears and a rabbit's nose, has pink earphones and looks at cartoons, on the other, Kayla is already starting to wake up in her - a girl, eager to look sexy, suffering from the neglect of the opposite sex and willing to be taken seriously.
There is a feeling of being lost in the world, uselessness, deprivation, loneliness and emotional pressure. The director managed not only to reflect this motley range of emotions and experiences in his film but rather to saturate every scene with them. Although he deliberately sacrificed the addition of stylization and made the picture as simple and natural as possible.
EIGHTH GRADE is full of time attributes - all children have phones, they make terrible selfies with masks and filters, and foolishly joke about current topics, and every second thinks that the channel on YouTube is a good idea.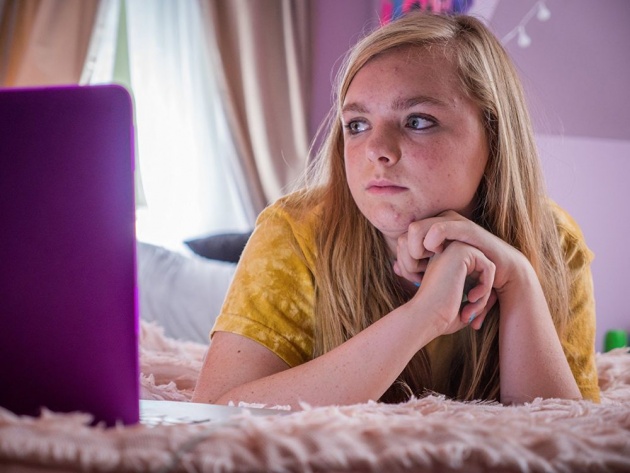 Elsie Fisher in EIGHTH GRADE - Photo credit: imdb.com
At the same time, Kayla's life in a world obsessed with media and social networks is only the top layer of history. Behind this impression of the era of generation Z lies a whole wealth of timeless topics: here you have a fight with yourself, a desire to impersonate another person to find your place in society, and even the eternal problem of fathers and children. However, Bo Burnham manages to tell his story, avoiding the cliché, not only of these topics in particular but also of the genre of school and coming-of-age films in general.
Many shy people will see themselves in the heroine; they will remember the eighth grade, but these are unpleasant memories. You feel the vulnerability of Kayla from the inside; you feel sorry for her, and you rejoice when at least some kind of harmony comes.

Teen-movies: EIGHTH GRADE - Photo credit: portalitpop.com
The Technical Side Of The Movie
The feature film production seems bein not too sophisticated. This is noticeable in a tangible imbalance between fragments of home and worked out the video, where the author showed weakness in the dialogues but kept the brand reaching sudden brightness of moments, highlighting them with frankness and directness.
There is almost no music in the film. Every sound of chewing food is heard, acne is shown very close, the language is broken and fuzzy. The heroine speaks and thinks at the same time. The picture is not decorative - it is an ordinary life.
It is just a very simple film by directing, so nothing to highlight here.
EIGHTH GRADE Interview with Bo Burnham & Elsie Fisher - Video credit: ColliderVideos via Youtube.com
The Collective Work Of The Actors
The EIGHTH GRADE scenario is far from the only plus because even it is overshadowed by the main treasure of the film - Elsie Fisher as Kayla. Her appearance and performance are so organic that sometimes the line between the artistic and the documentary is blurred - it begins to seem that on the screen is just the life of a real thirteen-year-old girl. Moreover, thanks to her, a very uncomfortable atmosphere plays with new colors.
Her Kayla is a very lively character, and this is not surprising since the actress was the same age as her. Fisher completely fills Kayla, removing cinematic stereotypes, and filling it with details: from acne, emphasizing her reality, to trifles of character.
In the role of the father, Josh Hamilton - an experienced performer, looked quite good, but I can not say that he did something special that could be noted separately.
The rest, mostly young characters, also made quite a positive impression, so that the whole acting team was on top.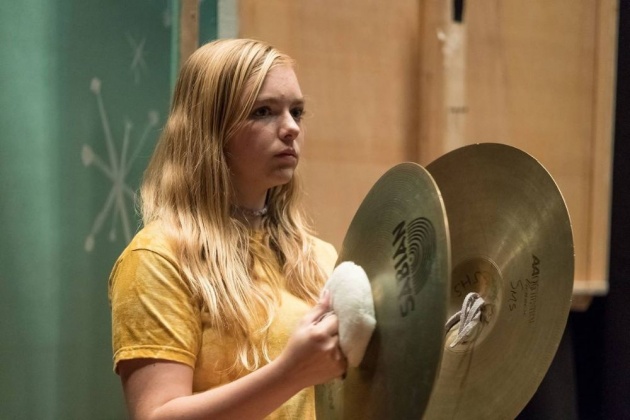 Films about adolescent: EIGHTH GRADE - Photo credit: twitter.com
On The Final Note
Perhaps the very openness became the cause of the high rating of this film. It is useful more to those than those who just reached the age of transition because they can get most out of it than those who already left the adolescent age behind. And those who have already become estranged from youth will be able to recall it with relief or with hatred.
The movie by Bo Burnham is the perfect film about adolescence, which deserves tremendous fame. First of all, it is striking how accurately the director and screenwriter conveyed the world of a teenager with his experiences - it's hard to get rid of the idea that it was not someone of school age who was shooting, but quite an adult.
Eighth Grade is an absolute delight that stings with truth. It's heartbreaking, heartwarming, and a total charmer.

Credit: metacritic.com
In my memory, this is the first film in the twenty-first century, which decided to comprehend, to put it mildly, a popular phenomenon among young people - video blogging. Bo Burnham to such a chaotic and often meaningless, fun video blog action gives the meaning of therapy for the person involved in this activity. It is a way to find a language with yourself and understand yourself.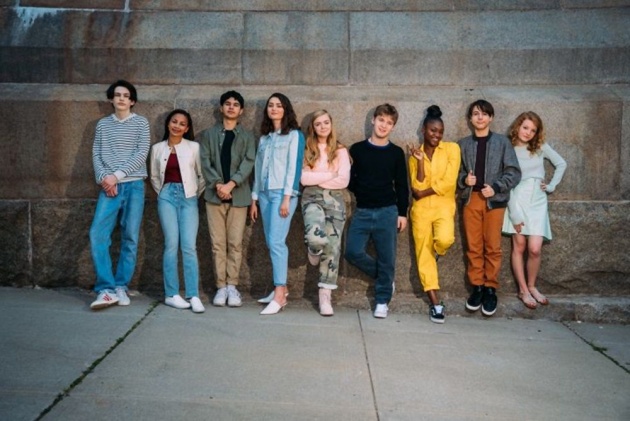 Luke Prael, Nora Mullins, Daniel Zolghadri, Emily Robinson, Elsie Fisher, Fred Hechinger, Imani Lewis, Jake Ryan, and Catherine Oliviere - Photo credit: refinery29.com
My rating: 9.0/10
Rotten Tomatoes: 99/ 100
Metacritic: 90/100
Critics average: 8.4/10
IMDb: 7.5/10
HAVE FUN!
***************************************************************************************************
Thank you for stopping by and reading my blog.
2019, All Rights Reserved.
You are very welcome to join Bitlanders and share your valuable knowledge and opinion.
***************************************************************************************************