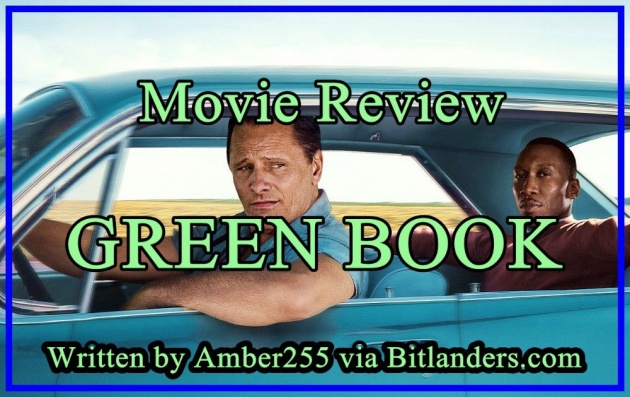 Movie Review: GREEN BOOK - Oscar Worth Trip To The South of America - Photo credit: blog.naver.com, Edition by Amber255 via Bitlanders.com
Not long ago, the Golden Globe Award, an important event in the world of cinema, has passed. Film fans are still awaiting the Oscars, but the Golden Globes awards have also brought some surprises.
First of all, Bohemian Rhapsody, criticized by many cinematography experts, wiped nose to The Star Was Born that the same critics so praised. And secondly, most of the awards got GREEN BOOK that has not got much attention in the worldwide contest, which is already featured in cinemas in Lithuania.
In my last movie review, I mentioned that already have tickets to the GREEN BOOK. So, yes, I watched it, and today there is my review.
Comedy master Peter Farrelly gave us such cult films as Dumb and Dumber To, Me, Myself & Irene, and There's Something About Mary. Now he has decided to take a more serious film project and to present a true story of two men who started their extraordinary and challenging journey.
GREEN BOOK - Official Trailer - Video credit: UniversalPictures via Youtube.com
The Short Story Of The Movie
It so happened historically that, with all the efforts, equality will never come to society. Always one layer of the population will prevail over the other. So it is now, so it will be, and so it was a hundred years ago. And even under the condition that slavery was abolished in the United States in 1862, black people, although they received their freedom, on the wave of racism laid by generations, it was not easy for them to live. It is a well-known fact that in the 20th century, separate black-out toilets, low-grade eateries, and dirty motels only for the African-Americans. And for the nigger knew their place, there was a so-called Green Book that looked more like a map on which noted all the disadvantaged places specially designated for blacks.
The biographical drama created by a true story is telling about the unexpected friendship between Don Shirley - a black man, an intelligent and talented pianist, and the Italian guardian from the Bronx - Tony Lip.
Tony Lip (Viggo Mortensen) gets a proposal to work as a driver of the black pianist Don Shirley (Mahershala Ali) who goes to a concert tour in the south of America. Both heroes come from completely different worlds: Don is born in Florida, creating music, freely speaking in eight languages and being a true embodiment of elegance and etiquette. The Tony of Italian origin is the cynic having relations with the mafia and hardly pronounces several sentences in English.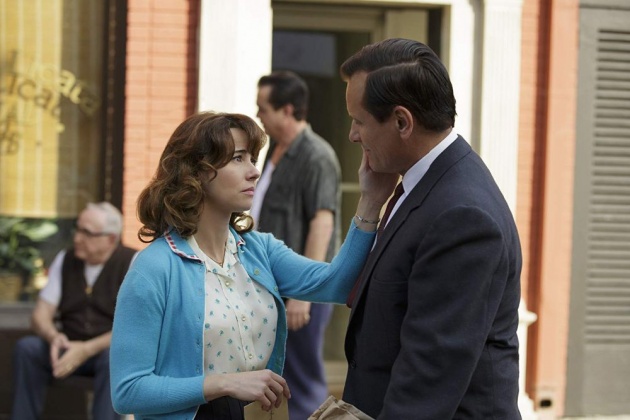 Viggo Mortensen and Linda Cardellini in GREEN BOOK - Photo credit: imdb.com
The racial hatred is still strong in the South of American, and Tony Lip decides to follow the popular travel guide of the time - The Negro Motorist Green Book - which has all the information about public places of service and entertainment that are not dangerous for black people.
However, even with the help of this guide, men encountered constant bullying, aggression, insults, and violence.
Working sincerely, Tony Lip is working hard to protect his employer, although he had some politically incorrect thoughts about African-Americans before he got to know Don. Don, however, sees that under the harsh behavior of the Lip hides a sincere, simple, and loving person, and the justice to him is more important than any stereotype.
Long journey together and constant communication bring these two different men together, and their working relationships are gradually evolving into true friendship.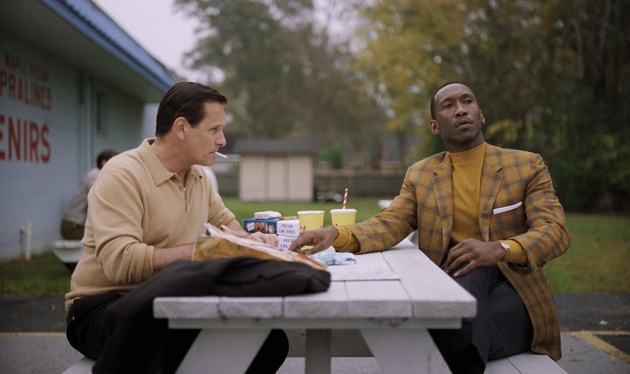 Movie Review: GREEN BOOK - Photo credit: twitter.com
The Content Of The Movie
Going to the cinema to see the new work of Peter Farrelly, I thought that this film, nominated for the five Golden Globes, was only designed to enter the annual award season and earn another prestigious statuette. And everything about the theme chosen by the director of this tape.
As practice shows, films about black and homosexual people, about incurable diseases, and strong women fighting for equal rights always get chance to enter into the best film listings of the year and at the same time are able to impress the enthusiastic film professionals.
It was this time too. Only with one but. Director Peter Farrelly was able to create a film about racism, as well as an attitude towards racism from a person who had not been particularly sympathetic to the people of the other race.
So do not be surprised that the action of the tape revolves around Italian Tony Lip, who from his prism analyzed what he never met. And this is the main spot of this movie.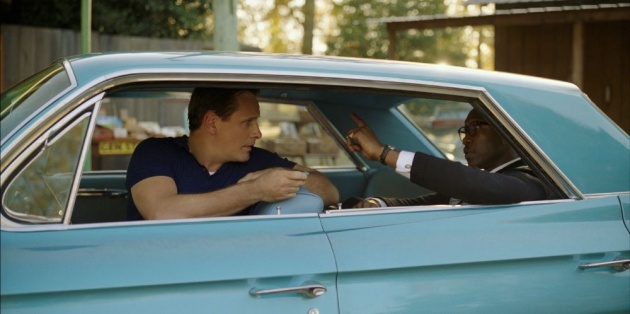 The film about racism and friendship GREEN BOOK - Photo credit: imdb.com
The most influence that it was possible to see that inequality in a variety of layers - from the parties of wealthy civilized people to Redneks (manual workers) fulfilling the cheap beer bars. It is clear, the director appealed to those of us who are double-faced, shiny from the outside and rotten inside, so sometimes you need to know what's going on and what your friends have around you.
The creators of the tape raised on the screen a very relevant topic for the American society, which is loudly voiced at every occasion. By sending the main characters to various US states, the creators of the raised up shameful pages of American history, which, as the story progresses, change not only the viewer but also the main characters.
It shows the example of the main characters, voicing not only the real topic of the struggle for equal rights of color but also simply raising the notions of friendship and humanity. Especially the latter, which has become slowly but surely rejected by the modern society around the world.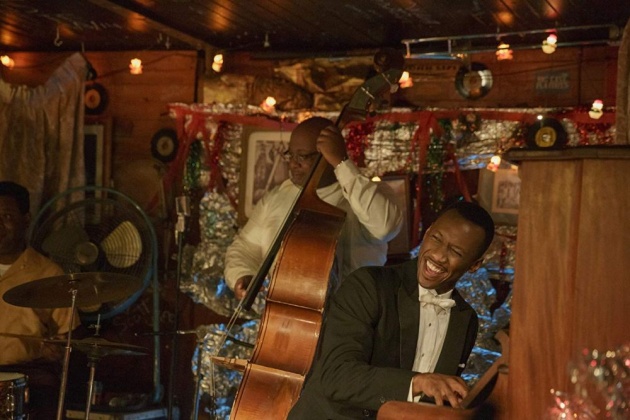 Biographical drama GREEN BOOK - Photo credit: twitter.com
And although there are many such racist elements that are very unpleasant for the eye in the film, the GREEN BOOK film is not a completely typical drama - it is more a movie with enough humor embedded in certain scenes that makes it possible to perceive the attitudes of two different people to life from a sufficiently clear perspective.
Such humorous scenes were able to distract attention from unpleasant images at important moments, which proves that Peter Farrelly is really a comedic, capable of giving the light moments even to the most sensitive story.
The benefits of the film are also good and meaningful dialogues between the heroes, the uninterrupted action of the storyline, interesting concerts by Don Shirley and several scenes full of tensions. All these elements neatly complement the whole, making the film more mesmerizing and attractive to the mass audience.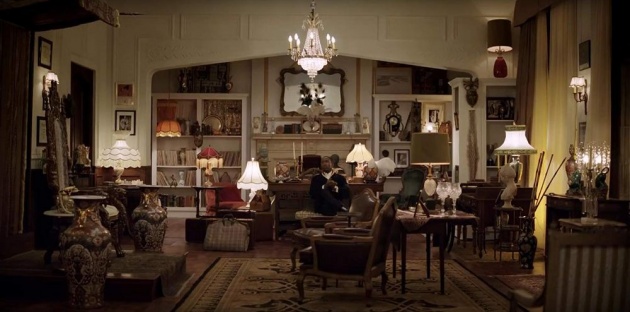 The film about racism GREEN BOOK - Photo credit:imdb.com
The Roles Of The Movie
Tony and Dr. Shirley are in different social strata whose values clash. The doctor is also black, which aggravates the situation, once again showing us the story of racism. But the story of this film does not focus on this particular attention, it's just the conditions of the environment where the main characters develop, so if you think that this film necessary has a social message, then it is not.
The characters are very, very appealing. They are atypical and interesting, and their relationship is unusual. Heroes cause exclusively sympathy, where the actors have made a big contribution.

Call this actors' duet sentimental and simplistic at your own peril. Green Book may well move you, possibly to tears, at the thought of real social change and kindness (at a time when we need it badly).

Credit: rottentomatoes.com
Tony Lip is a cynic who does not control his anger, but at the same time, he is responsible and capable of defending a man who is important to him. Tony adapts to live quite well. Nature has endowed him with strength and character; residents of the area and bar visitors are friendly and respectful to him. He has a wonderful family and a large Italian family. He doesn't have intelligence, cleverness, and the opportunity to get all this, however, he is better and more compact in society than his master.
Don, compared to Tony, is different like a day and night. He is an educated, intellectual snob who accustomed to attention and is unaware of the problems of people around him. But under this beautiful and perfect looking portrait of a man hides a lonely and alcoholic man.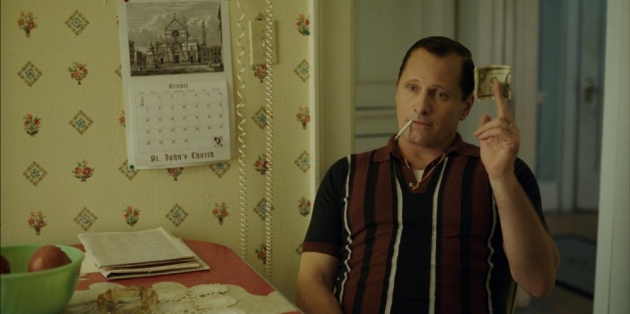 Viggo Mortensen in GREEN BOOK - Photo credit: imdb.com
Don Shirley is not familiar with the simple world. He, in principle, lives between the worlds - quite famous and popular for his performance, he can afford to be a black man in the highest "white" world, playing classical music. When the sound made by the piano stops, Don turns out to be nobody. He does not know his own people and does not understand them, while strangers do not accept him as a person. He is honest, decent, and prudent, has a chance to survive in this world but has no one who would be next to him.
Such a different picture of these two main characters of the film makes us watch carefully and with great pleasure every step they take. Both heroes are changing throughout the journey. And we can say that they are changing for the better.
One finds what he has never had - friendship, and the other realizes that he is lucky enough being born with the "right" color at that time. Both heroes, thanks to each other, overcome incredible transformations, learn from each other simple things and humanity.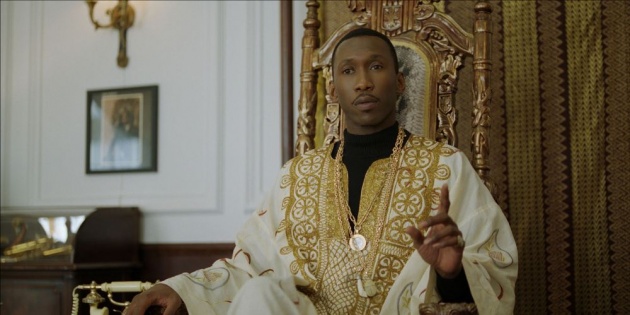 Mahershala Ali in GREEN BOOK - Photo credit: twitter.com
The Technical Side Of The Movie
I have always been fascinated by films of this kind, where the period displayed revives so precisely that it seems you are part of the epicenter of the whole action. This has happened here too.
Decorations and heroes' costumes instantly plunged into a musical-looking journey after the '60s in the south. All the details allowed us to see the real America with all its advantages. And this is a tremendous job. However, the action took place not only on the road, but also in a range of homes, concert halls, and city streets.
The soundtrack of the film made a very good impression. A great jazz-radiant atmosphere during the film review caused me the most positive emotions. For that, it is clear to thank the film's composer Kris Bowers, who created such exciting musical works. Especially good was the scenes of the concerts, where the unique talent of Don Shirley could be seen from quite picturesque angles.
Sound editing is standard for this type of film, but the picture was flawless. Each scene is not prolonged, so the story's action does not become boring for any moment, although the length of the band is more than two hours.
GREEN BOOK interviews - Mahershala Ali, Viggo Mortensen, Peter Farrelly - Video credit: FOX 5 DC via Youtube.com
The Collective Work of The Actors
In this film, there are a number of actors who have played significant, but not particularly bright supporting roles, so I'm not going to talk about them. Just everyone did a good job of the work entrusted to them.
But what I want to talk about is the main duet, Viggo Mortensen and Mahershal Ali, who played fantastic here. Known by the cult trilogy of The Lord of the Rings, actor Viggo Mortensen has repeatedly been surprising us by his remarkable performances in cinema. It is a multi-layered and highly versatile actor who brings something new to each role. It happened here too. His role as Tony has fascinated since the very first minute and is able to keep up that fascination to the end due to the very strong transformation of the character during the journey.
A heartfelt ode to the bond between two real-life men. - Rafer Guzman, Newsday

Credit: rottentomatoes.com
Meanwhile, the Oscar winner of the Moonlight movie, Mahershala Ali, also does deserve praises for his dramatic performance. The actor managed to convey the portrait of the musician Don Shirli from a very sensitive side. This was not such an easy test. He even had to learn to play the piano for this role to create a more realistic picture. But the talented actor has dealt with everything without problems.
The chemistry between Mahershala Ali and Viggo Mortensen was just awesome. In addition to this, each of them played well, confirming his talent, which we have noticed not for the first time. Definitely, these are one of the best roles of both artists, who fully deserve an Oscar and other prestigious awards.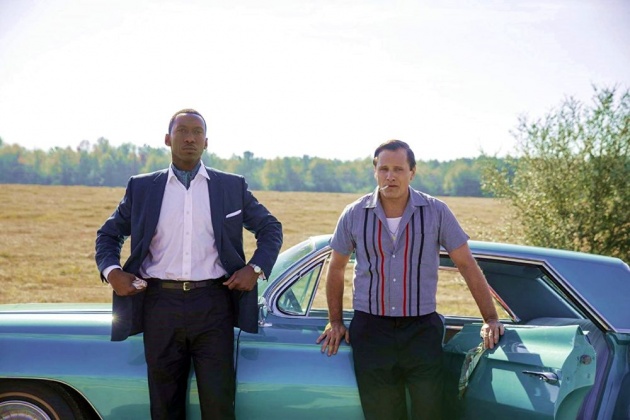 Biographical drama GREEN BOOK - Photo credit: twitter.com
On The Final Note
Summing up the film I could say, it is not just one of the most striking and sincere films of the recent years about black people and racism, which I would boldly put next to such excellent bands as Fences, Detroit, Marshall, Hidden Figures, BlacKkKlansman and Selma, but still one of the best films of last year. I have no doubt that I will watch this wonderful piece once again, which is best to watch on the big cinema screens.
GREEN BOOK from the first minute involves the viewer to a real-life-based story where, from a very scenic perspective, we can see an outbreak of racism emanating from the populations of South American states, making a civilized person feel very uncomfortable.
In addition to this sensitive theme, the film offers a meaningful, somewhat funny and incredibly enjoyable ride with two completely different but very interesting characters embedded by Viggo Mortensen and Mahershala Ali.
Accept yourself and your surroundings, and then you will be happy.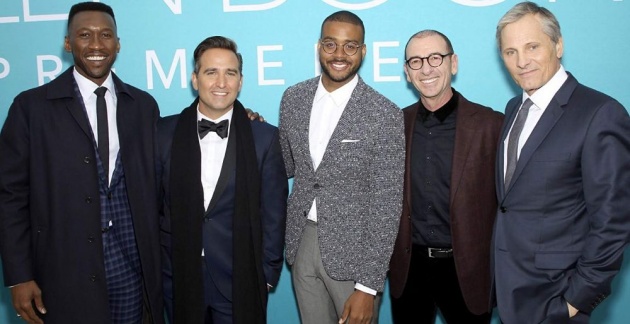 Biographical drama GREEN BOOK - Photo credit: imdb.com
Unlike many other films on this topic, the GREEN BOOK feels completely different. Yes, racism is still bad, but we see it from a slightly different angle and not with typical dark-skin and white-skin characters, as they like to do. We are not shown a white one usurper and an unfortunate black one, so the story seems fresh and new.
The film is unlikely to become a classic, but we will certainly remember. This is hard but at the same time, a bright story about the fact that a single kind person is much more important than a heartless system.
My rating: 9.4/10
Rotten Tomatoes: 81/ 100
Critics average: 9.4/10
IMDb: 8.3/10
HAVE FUN WATCHING!
**************************************************************************************************
Thank you for stopping by and reading my blog.
2018, All Rights Reserved.
You are very welcome to join Bitlanders and share your valuable knowledge and opinion.
**************************************************************************************************