Movie Review - Pacific Rim Uprising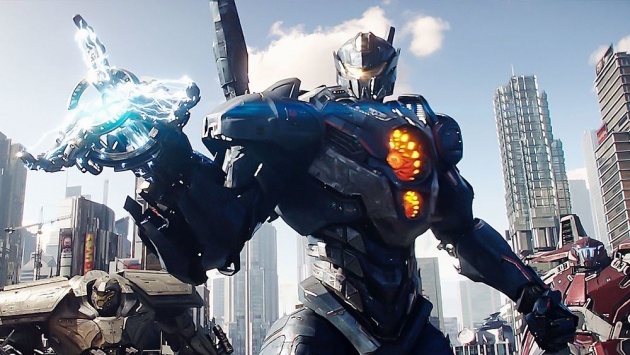 Image Credit: www.vanityfair.com
✔ Introduction
Dear Friends, I hope you are doing fine and having a good time on bitlanders. Today, I have come up with my another new blog with the title of "Movie Review - Pacific Rim Uprising" which is a movie review of newly released Hollywood movie based on science fiction and robotics. This movie has been directed by Steven S. DeKnight who is a new name in film direction, however, he has been active in making science fiction related TV series. This movie was produced by John Boyega who is also making his debut as a film Producer as well as played lead role in this movie. John Boyega was helped by Guillermo del Toro in Production who is a big name in film direction, screenwriting and production. This movie is a sequel to 2013 film Pacific Rim. The main idea of this movie is to fight with monsters who are against this world and want to demolish the world for their ill motives. I liked this film and I hope you are also going to like this science fiction robotic movie.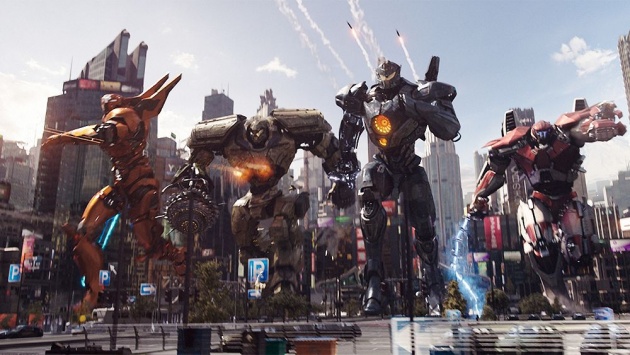 Image Credit: variety.com
This movie has been released on March 23, 2018 in the United States under the distribution banner of Universal Pictures. Some details of cast of this movie is as under:
✤ John Boyega as Jake Pentecost
✤ Scott Eastwood as Nate Lambert
✤ Jing Tian as Liwen Shao
✤ Rinko Kikuchi as Mako Mori
✤ Cailee Spaeny as Amara Namani
✤ Burn Gorman as Dr. Hermann Gottlieb
✤ Adria Arjona as Jules Reyes
✤ Charlie Day as Dr. Newton Geiszler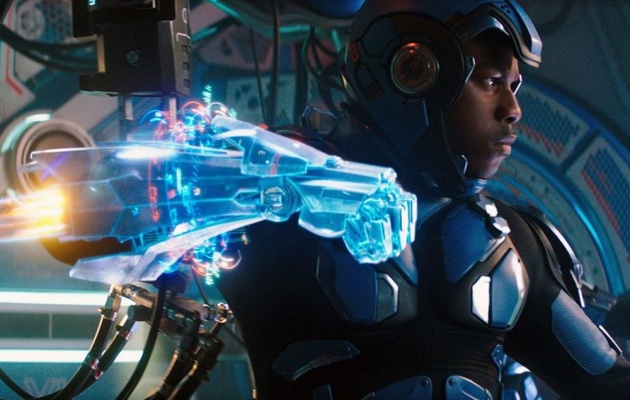 Image Credit: www.nme.com
Thanks to del Toro's peerless gift for breathing life into slimy organisms and high-tech gadgetry, the rock-'em-sock-'em 2013 summer tentpole got the job done, but felt like the director's least personal film to date. Nonetheless, having grossed a respectable $101 million at home and an impressive $309 million abroad, "Pacific Rim" struck enough of a global chord to warrant a return engagement, and thus "Pacific Rim Uprising" arrives with del Toro (originally slated to direct, but instead advising in a producer's capacity) handing over helming duties to Steven S. DeKnight, best known for his showrunner work on Netflix's "Daredevil" and Starz's "Spartacus."
Information Source: variety.com
Video Credit: Movieclips Trailers via youtube.com
✔ Plot Of The Movie
The movie begins in continuation of the previous movie and it is shown that Jake Pentecost is a thief and sells stolen parts of Jaeger (a robot-like weapon to fight monsters) in markets. He accidentally manages to find a laboratory workshop of Amara Namani who is also interested in production and operation of Jaeger. They start to have a communication and friendship but soon they are caught by the Police who after knowing their truths offer Jake Pentecost to work for their Pan Pacific Defense Corps (PPDC) in order to fight against the Kaiju monsters to save the earth from their dangers in future. Jack agrees and joins PPDC and starts instructing PPDC Jaeger cadets.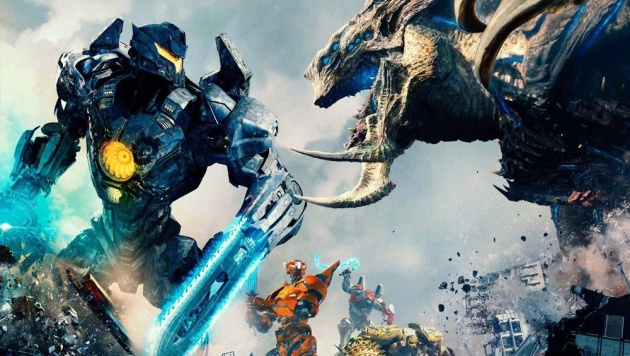 Image Credit: geekculture.co
At PPDC, Jake Pentecost comes to know that one organization Shao Corporation is making drones with the help of their scientists Liwen Shao and Dr. Newton Geiszler and these drones are a threat to Jaeger program. Meanwhile, Obsidian Fury (creation of Kaiju) kills Mako who is a relative of Jake and working as the Secretary in PPDC. At this, Jake Pentecost and Nate Lambert go to fight Obsidian Fury and destroy it. However, they come to know that this Obsidian Fury was remotely-controlled by Kaiju. Now Kaiju's hybrids (another creation of Kaiju) attack PPDC offices and employees throughout the world and debilitate the Jaegers wherever they are found.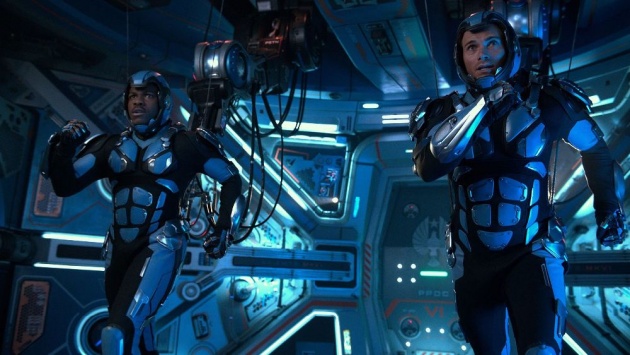 Image Credit: www.latimes.com
Dr. Hermann at PPDC finds out that PPDC Scientist Dr. Newton Geiszler's mind has been overpowered by giant aliens (Precursors) to destroy each and every human being from earth. These Precursors activate three Kaiju in Tokyo where they want to explode Mount Fuji in order to spread poisonous gas to kill all humans. Seeing some resistance, these three Kaiju form one super Kaiju and start to destroy every enemy which comes in their way. Jake Pentecost in cooperation with Amara Namani start to operate the only left Jaeger and then heavy fight ensues. This war ends in successful overpowering of the giant Precursor which later threatens that they will attack again.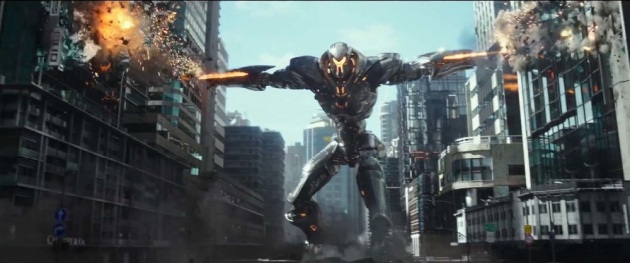 Image Credit: www.staynerd.com
✔ Here is

Querlo Chat

for you. Isn't it fun to chat with a Chatbot ?
✔ My Movie Review - Conclusion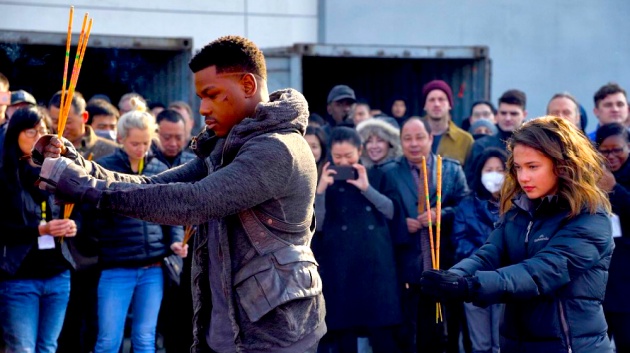 Image Credit: omegaunderground.com
The movie "Pacific Rim Uprising" has awesome visual effects and great computer work which has made this movie a unique one. The filming, camera work and scientific modeling was awesome. This film shows and depicts the future of robots and its negative effects on human. In future, there may be advanced threats to humans and this movie has thrown light on this aspect in an amicable manner. This movie is a must watch if you are interested to watch science fiction and robotic / cyborg types of movies. The story is superb and the picturization was very good. We can hope to see more films of this series in future and hopefully they will be more entertaining. This movie has so far earned more than USD 285 Million on box office and has received mixed to favorable reviews from movie critics as well as movie lovers. One of the best scenes from the movie is appended below for your enjoyment.
Video Credit: Movieclips Coming Soon via youtube.com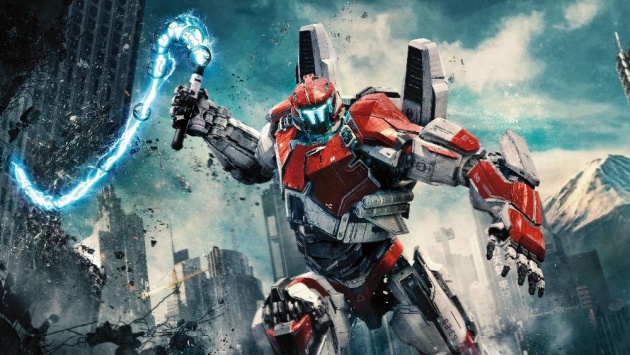 Image Credit: www.inverse.com
✿✸✔✤✪ - - - - - - - - - - - - - - - ✿✸✔✤✪ - - - - - - - - - - - - - - - ✿✸✔✤✪ - - - - - - - - - - - - - - ✿✸✔✤✪

Thanks for Reading. This Blog was written by Rafaquat Noman (a Resident of Saudi Arabia and a Traveler) for bitlanders.


DISCLAIMER: The contents of Blog above are that of the author and does not represent his company or agency. The sites, videos, and photos used in this Blog are for information purposes only and links are available for direct access. The author does not receive any monetary benefit from those companies or sites.
✿✸✔✤✪ - - - - - - - - - - - - - - - ✿✸✔✤✪ - - - - - - - - - - - - - - - ✿✸✔✤✪ - - - - - - - - - - - - - - ✿✸✔✤✪